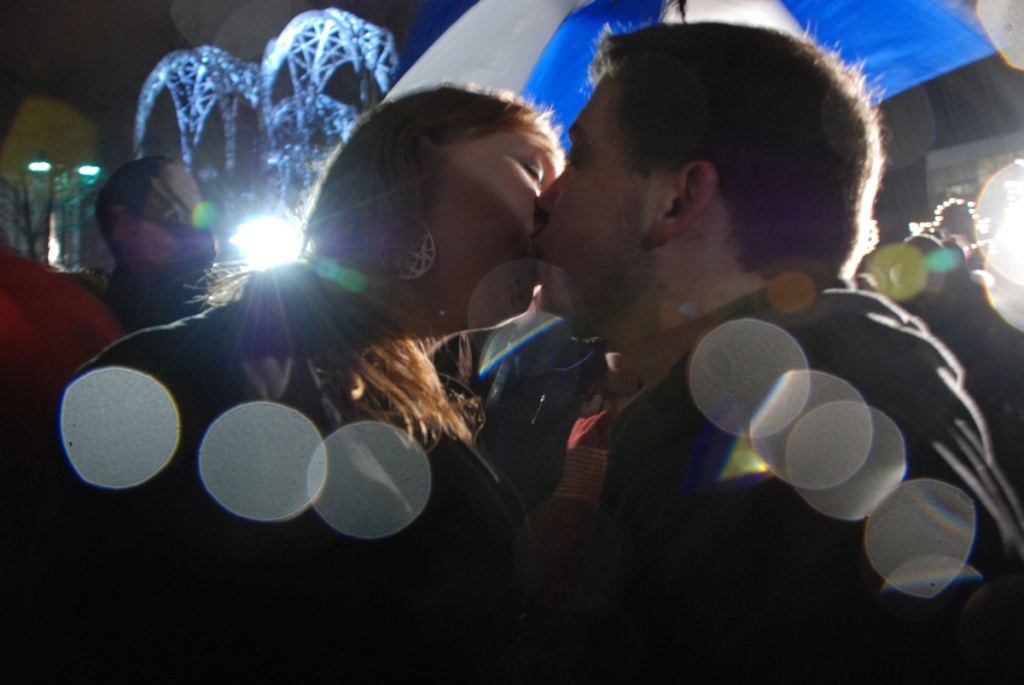 Lens flare is getting a lot of flack from the geek community, these days.  Ever since J.J. Abrams decided to accentuate it in Star Trek (2009), it's like lens flare is the bane of film's existence.  Critiques, such as this "How It Should Have Ended" satire, epitomize the attitude many hold towards the lens flare that saturates the movie.  The mildest critiques I've heard are that the lens flare is distracting and obnoxious.
I, however, have always been a sucker for lens flare.
Lens flare is a beautiful imperfection that makes you realize the thing you are looking at is captured in a moment in time.  It calls attention to the fact that there is an observer involved in every act of art, and in this way connects the viewer intentionally with the object being viewed.  I believe lens flare helps to bridge the gap between artist and audience as well as the gap between art and object, because it finds a common ground in the natural imperfections of everyday life and turns them into a momentous occasion and opportunity for beauty.  Accepting lens flare in a work of art (or film) is the acceptance of a flaw.  Celebrating lens flare as part of a work of art is like receiving all the parts of a moment as worthy of beauty.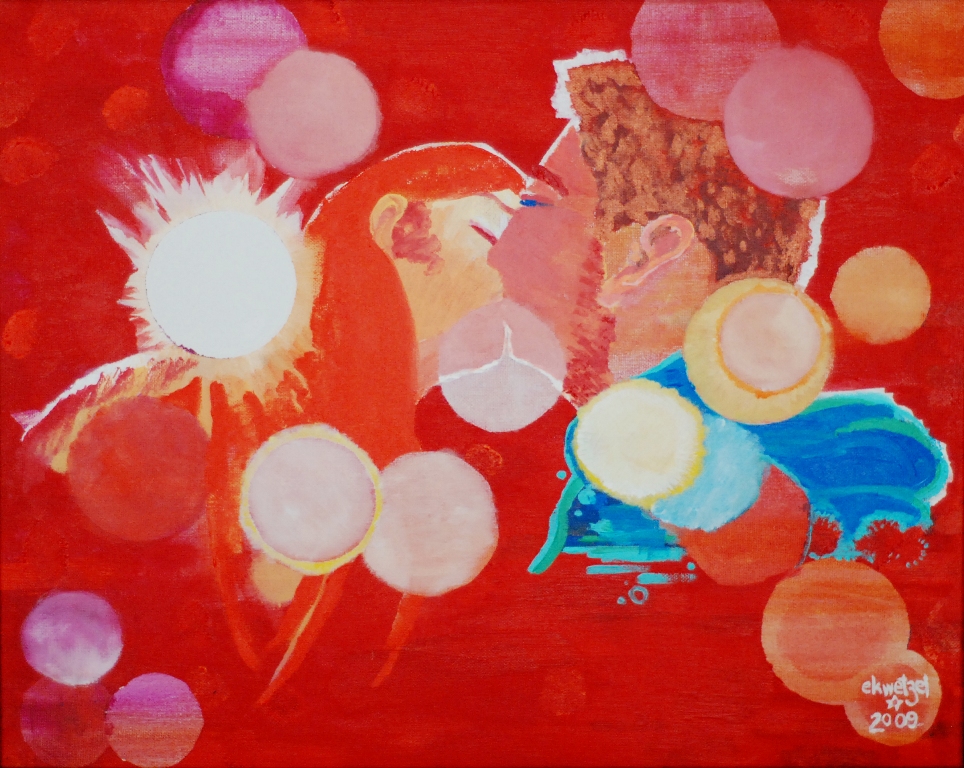 In the same way, when you love someone, you cannot only take them for their best moments, for the image that they want to portray to the world, but you must accept their humanity and their flaws.  Through relationship, you can come together and help each other to be better people, but one way you become a better person yourself is by bearing with the flaws of the one you love.  This painting, set on New Years day, depicts a moment in my friends' lives when they were starting the journey of a relationship together.  We are not called to find the "perfect person" in life, but to find the one that will work with us and help us to be better, the one who will take our faults and help us morph them into something beautiful. When you've found someone that helps you be a better person and better reflect the glory of God in your life, that is when you have found "the one."  When you've found the person who has a vision for your life which includes redemption of your faults and hope for your maturation, that is when you have found the person who is able to see you, not only for who you are, but also for who you strive to become.
My hope for these friends, and for any of you, is this: when you find the person who will accept you, not in spite of your lens flare, but because of it, that you'll be wise enough to hold them tight and brave enough to face the new years that lie before you.
By ekwetzel
2010-07-12