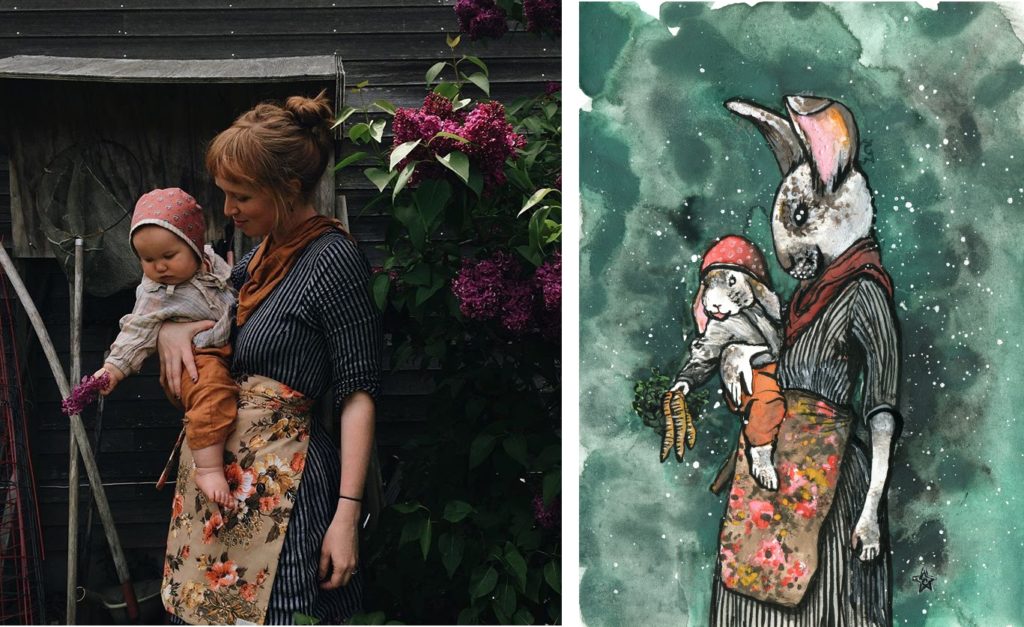 Send me your photo & I might use it for my next series!
I am making two new series of original paintings: one for Mother's Day and another one for Father's Day. Would you like me to use your photo as inspiration? Email up to three (3) photos to hello@darlingillustrations.com with "Mother's Day submission" or "Father's Day submission" in the subject.
GUIDELINES:
I am interested in candid scenes of mothers and fathers living life with their families. I am looking for a range of ages and families. I prefer a scene, like baking or gardening, over posed shots…I want the images to tell a story. I prefer scenes that are zoomed out to show all/most of the subject(s) bodies.
I did a similar series last year, playing with color and synesthesia. You can check it out here. This year I will turn people into animals in storybook scenes, or in portraits, like the Mama Bunny image up top.
While I am sure there are many great images of mothers and fathers together, I am specifically looking for separate scenes of motherood and fatherhood for these two series. You may submit photos of moms AND dads, but keep them in separate emails.
By submitting your photos to me, you are giving me permission to use and alter them however I see fit. I may use your photos in my promotion, on my site or social media or elsewhere.
Thank you & good luck!