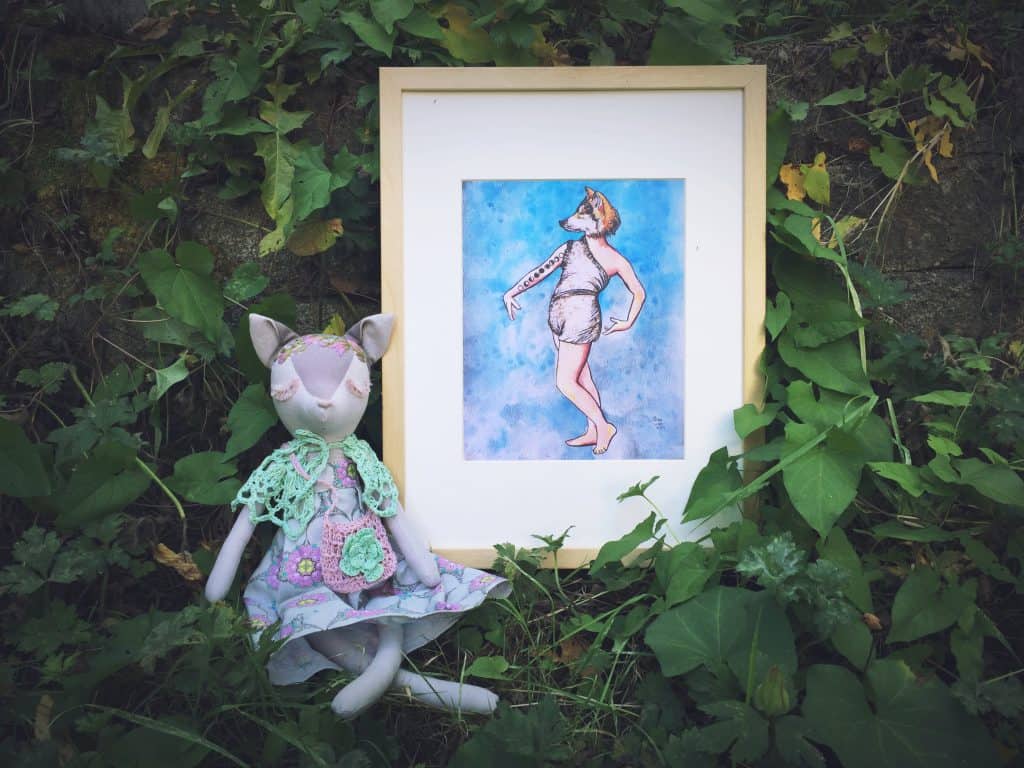 I am so happy to present to you my latest collaboration! My tattooed wolf lady art print, which releases today, was inspired by the embroidered heirloom dolls of Ears & Dears. We've joined forces in a giveaway: you can win a precious wolf lady doll, complete with a hand-knit shawl and bag, as well as one of my signed wolf lady prints. Hop on over to instagram to enter our giveaway for this doll and art print combo!
Lena is the creative talent behind these heirloom creatures. I invite you to take a behind-the-scenes look into her new shop, in her own words!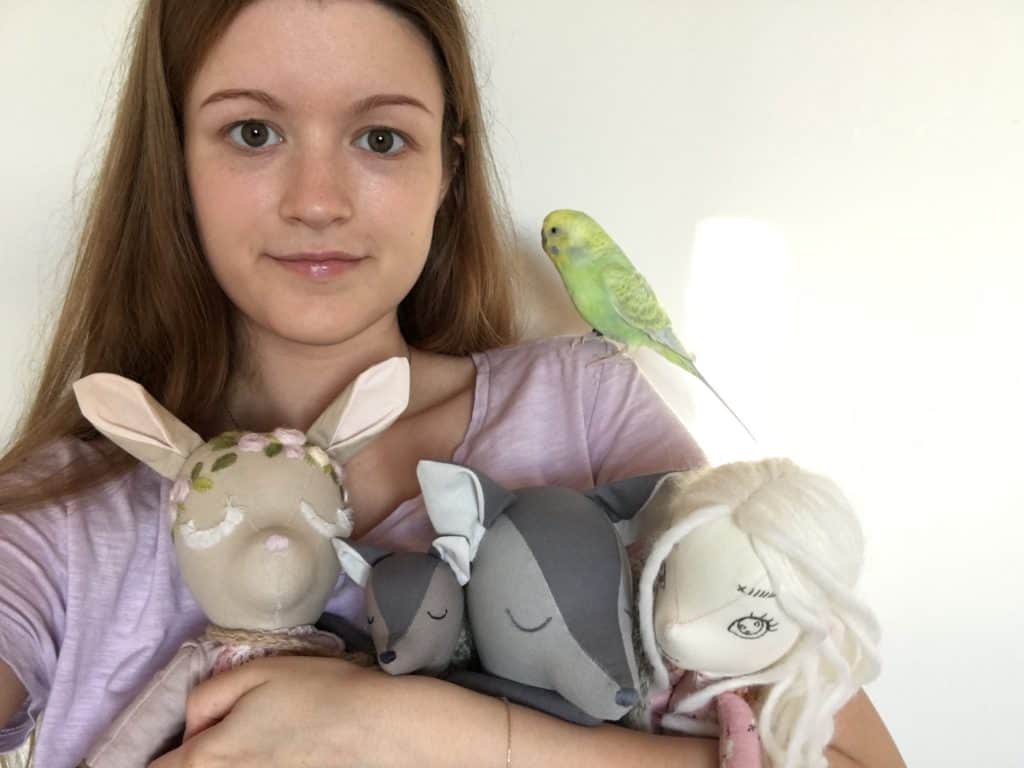 Thank you, Erin:)
I got a sewing machine a little more than a year ago to learn how to sew dresses for myself. I tried sewing a doll and really enjoyed the process and the result.
I started posting my dolls to Instagram and exploring the doll makers' world there. I was fascinated by how talented this community is and how friendly and welcoming all the people are. People asked to buy my dolls, so I opened the Ears & Dears shop. It all happened so fast, it seems now that it happened in a blink of an eye, but actually it was a lot of work and took a lot of guts!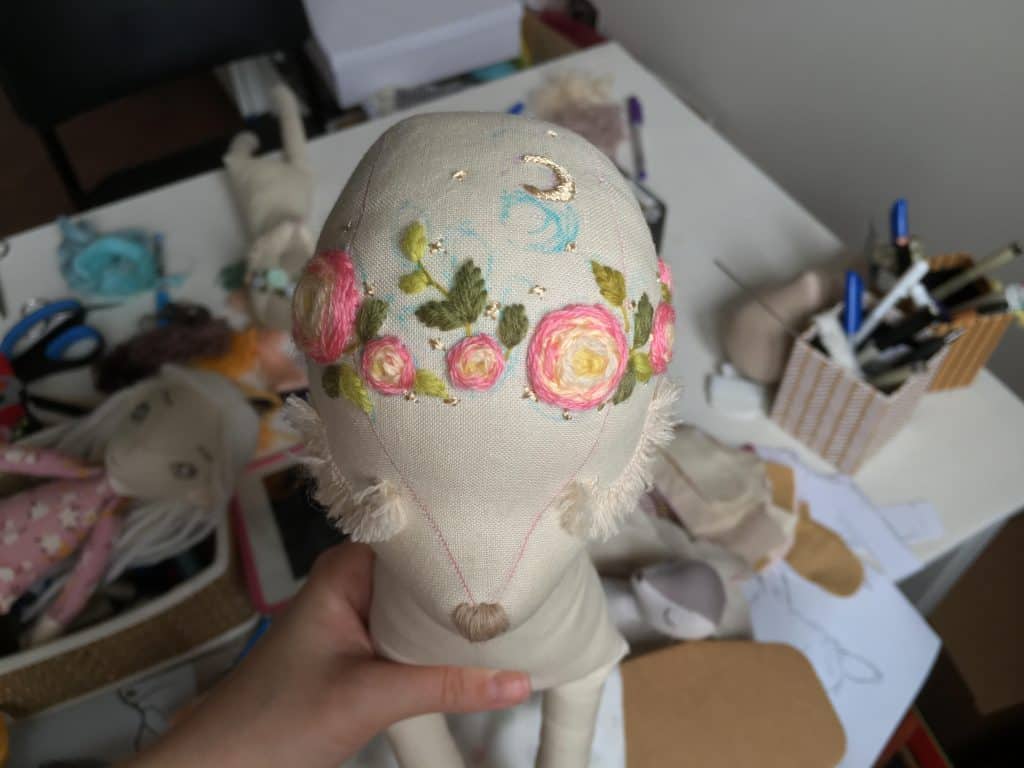 My very first deer doll had pretty modest flowers on her elbows and knees. I love drawing and especially floral illustrations. I guess you could say what I do is like drawing with the embroidery thread on the dolls.
This is how it started and then I just got carried away like I usually do when I love something. I started embroidering flower crowns, feathers and other elements like stars and constellations. From that point, nature, botanical illustrations and floral tattoos became my main inspiration.
Sometimes there is no special meaning behind the flowers and other embroidery elements, other times there is a little story behind it. People find flowers, weeds, stars and animals, that are special to them on my dolls. I love when this happens, because this is another way for a doll to have its own story.
I'm always anxious when I create custom made dolls because I really want them to be loved. I'm open to creative ideas from my clients, even when I find them challenging, but every time I send the very first photos of a doll to the client I'm super nervous if they'll like my vision.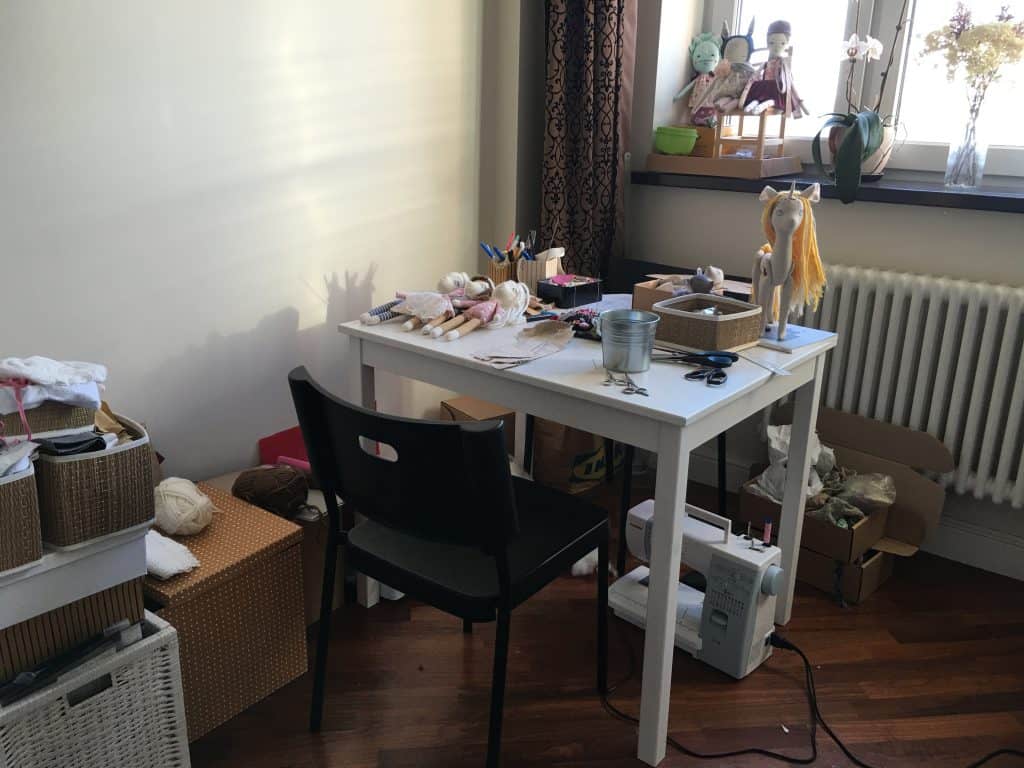 Moving forward, I want to introduce a new series of dolls. They will be more simple, more friendly to little hands and more affordable, because they won't require so much time to make as my embroidered dolls do. I already have a couple of prototypes and I'm in love with them.
My talented, skillful and kind mom makes all the knitted and crocheted outfits for my dolls. Her name is Irena. She used to make clothes for me and herself and lots of other sewn and knitted things when I was a kid. She found a doll she made for me a long time ago. I didn't remember her until she sent me a photo. And you know what? She had eyelashes! They are made in different way than eyelashes on my dolls, but still!
My husband and my family keep me going. They are so unbelievably supportive. Also my passion towards my work. And stories and kind words from my customers.
I want my dolls to be timeless, so it's an honor when they become first birthday gifts or meaningful presents. It makes me happy when my dolls become best friends for owners of all ages. My heart sings every time it happens.
You can find more of Lena's amazing custom dolls on her instagram, and you can purchase one of her ready made dolls in the Ears & Dears shop.
And don't forget to enter our giveaway!