Mr. Wetzel and I found ourselves in the Austin, TX area last weekend, and we enjoyed tasting the local cuisine.  Here is a review of some of the places and tastes that we experienced.
CHUY'S
www.chuys.com
This eatery is a 50's diner in style and Mexican in cuisine.  The décor was colorful.  The service was polite, fun and fast, despite a very busy crowd.
The food was delicious.  Our tortilla chips were light, thin and tasted like they had been freshly made.  I especially loved the creamy jalapeno dip that was brought out with them.  The refried beans that came with the meal tasted fresher than any other restaurant refried bean that I have tried.  Mr. Wetzel had the crispy tacos, and I had Chuy's Special enchiladas, special because they are blue corn tortillas laid flat like pancakes and layered with cheese, chicken and toppings.  We drank water.
Superb meal.
Personable and attentive service.
Lively and colorful atmosphere.
Highly recommended!
EL CHICO'S
www.elchico.com
Outside of Austin, Mr. Wetzel and I searched google maps for a local restaurant with good ratings, and El Chico's stood out from the crowd.  Once we arrived, I got the feeling that we had walked into a local restaurant chain.  The service was good and attentive, but seemed forced and rigid.  The atmosphere was festive, but calmer, and the crowd seemed more like a mix of regulars, families, and singles catching a drink after work…the same type of feeling that I get from a crowd at Red Lobster or The Olive Garden.
The food was good, but seemed more processed than the Chuy's meal we had eaten the day before.  The refried beans and chips were tasty, but not as fresh.  Overall it was a good experience, but not a great one. If you have the option to try a local, unknown restaurant instead and feel a little adventurous, you won't miss out on anything by skipping El Chico's, other than a predictable experience.
Happy with the meal.
Good service; very professional.
Quaint and festive atmosphere.
Recommended…but not over Chuy's.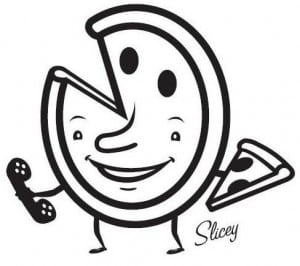 HOME SLICE PIZZA
www.homeslicepizza.com
Granted we were there during SXSW, but this place was packed!  The pizza joint is located in the heart of "Weird Austin," on South Congress Avenue.  The staff was mostly energetic young girls around college age, and they all seemed a punkier version of Seattle's independent coffee shop baristas.  The atmosphere was energetic and noisy, but warm and inviting; the décor was vibrant and moody.
Mr. Wetzel and I split toppings on a pizza: he had pepperoni (grilled chicken, his favorite, was not available) and I had mushrooms and black olives.  I ordered a pint of Live Oak Seasonal amber lager, from the tap, and Mr. Wetzel had a grape soda, free of high fructose corn syrup.  Our taste buds rejoiced.  The pizza was thin and tasty, not too greasy, and a little crispy.
Just thinking about the meal makes me wish I could go back.
Personable and attentive service.
Edgy atmosphere.
Highly recommended!
By ekwetzel
2010-03-22