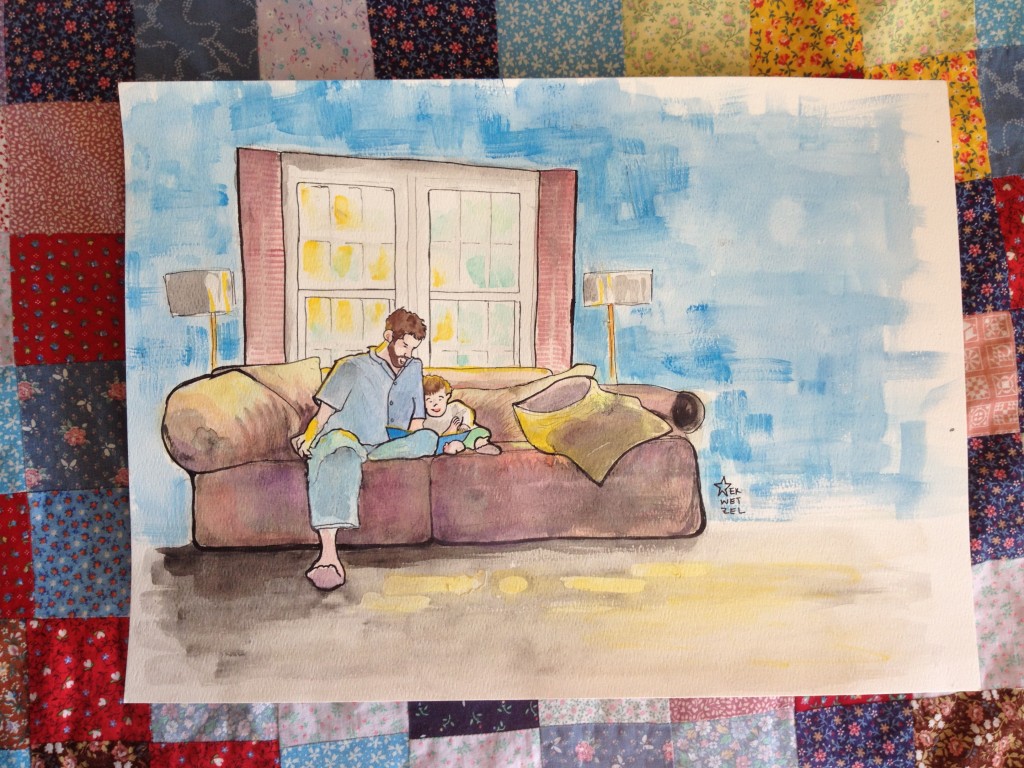 When bad things happen, it's easy to wallow in your troubles.  When things are going well, it's easy to forget that others might be having a hard go of it. What I love about Jess Judkins is that she is a hopeless encourager. She and her son, Judah, often write encouraging notes or bake cookies and distrubute them to people. Jess also knits and crochets adorable hats and banners to give away (she also sells her creations in her etsy shop: mycharmingcolors). She has even been known to take off the cute handmade earmuffs she's wearing and give them to a complete stranger, just so that she can encourage them. Jess calls her project "Encouraging it Forward."
And she inspired me.
Call me a sucker, but when I see someone like her who has trained her heart to live joyfully and generously, I want to give something back. So I painted her a portrait of her son, Judah, reading with her husband, Scott. And I mailed it to her, as a surprise. Now that it has arrived, I can share it with you!
This is the source image (I nabbed it from her instagram feed):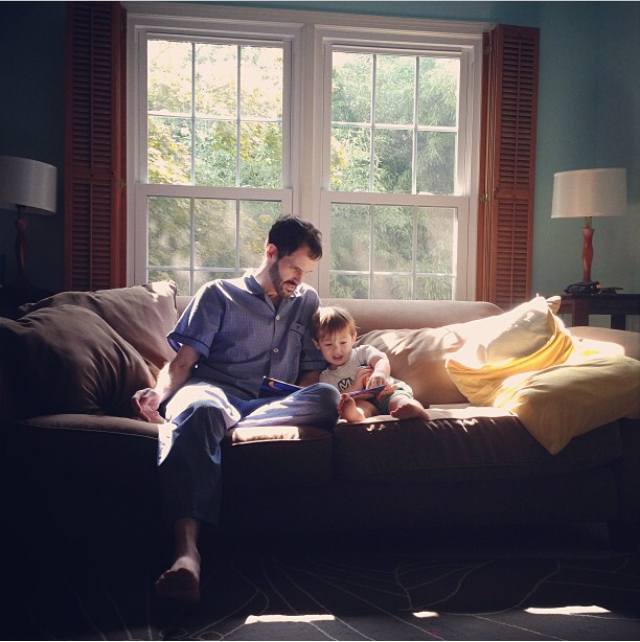 And here is the finished painting:
^_^ Erin