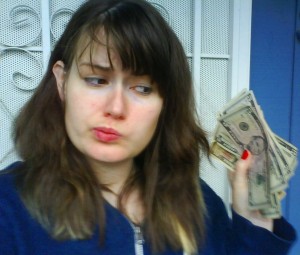 Money, money, money. Isn't that the big green thing that keeps us from buying a house, or keeps us from affording the house we want? Thanks to a myriad of financing options, you don't need $100,000 in the bank to buy a $100,000 house.
In Washington State, a seller can disclose on his listing that he will accept certain financing types.  The reason why sellers might prefer to exclude certain financing types is because there can be extra hoops to jump through or the process can take a lot longer.  The reason buyers might prefer certain financing types is because they get a much better interest rate or APR, or there are other perks; also, if a buyer can only finance a home in one particular way, her options would limit her if the seller refused that financing term. As a buyer, if I saw a house I was interested in, and the online listing did not list the financing terms I wanted to use, I'd still contact the seller to check if he would accept my preferred financing method.
What follows is a brief and unprofessional overview of some of the financing options first time homebuyers might run into. If you have serious questions about how any of these financing terms would work in your local area, contact an escrow professional in your state. For information on what financing terms are available for your particular transaction, consult whoever is providing the financing, typically a bank or credit union.
CASH OUT
In this transaction, the buyer brings all the money for the sale to the seller directly.  There is no bank or financing involved.  This type of financing term is called "cash out," but a buyer could also write a check. Sellers will almost always accept this type of financing, but it is one of the most difficult for a first time buyer to pull off, since it requires a lot of money in the bank.
CONVENTIONAL MORTGAGE
This is one of the most common financing options, and I have never heard of a seller who did not accept it.  "Conventional financing" is when the buyer gets a mortgage through their bank or credit union to pay for the house.  The bank pays the seller, and then the buyer makes monthly payments on the loan for its duration. Typically the loans are for 30-year periods.  Buyers will want a fixed rate, which means their interest rate cannot be raised arbitrarily by the financier.
Mr. Wetzel and I ended up using conventional financing to buy our house: got used a 30-year fixed rate mortgage. We preferred it because it had a better APR (similar to an interest rate), and we did not need to purchase mortgage insurance with the loan we chose.  Different mortgage plans require a different percentage of the house purchase price to be paid at the close of the sale (i.e. when you get the keys). Our mortgage worked well for us because we only had to pay 3% of the house's price upon closing. (Wikipedia link)
FHA LOAN
FHA stands for the Federal Housing Administration.  The federal government has these loan programs available, typically to low-income buyers or first time homebuyers who meet certain income and credit requirements.  For FHA loans, you typically don't need to put as much money down when you purchase your house; when Mr. Wetzel and I were considering financing options, we found an FHA program that allowed us to pay $500 at the transaction for the house, and all other parts of the closing costs and mortgage would have been worked into our ongoing financing. FHA loans typically require mortgage insurance.
FHA loans have certain requirements that must be met by the house inspection, or else the loan is not supported by the program.  I have two friends who bought separate homes with FHA financing in the last 2 years, and each of them were frustrated because they'd find a home they liked that had something wrong with it, and even though they could easily fix it upon moving in, they were not permitted to buy the house because the home inspection did not pass FHA standards.  In both of their cases, however, they could only afford an FHA loan.  Because of the extra requirement, sellers sometimes do not want to accept FHA financing.  If in doubt: ask! If you come to a seller with a good offer and happen to have FHA financing, they may very well accept your offer.
You can find information about FHA loans from your local bank or credit union, and those institutions can also tell you what financial requirements must be met in order for you to qualify for the loan. (Wikipedia link)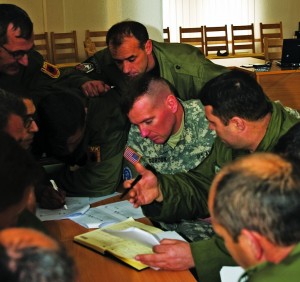 VA LOAN
VA loans are government backed mortgages, similar to FHA loans and with similar perks and drawbacks.  VA loans are only available to military or ex-military buyers, so Mr. Wetzel and I never looked into these options.  From what I can tell, there are enough perks to VA loans that any buyer who could qualify for them should definitely check them out. Sellers commonly accept this financing option, but because of the extra hoops that you have to jump through, sometimes they do not. (Wikipedia link)
OWNER FINANCING
Every once in a while the seller will offer to finance the loan for the house directly.  As a buyer, you would not make payments to a bank; you'd pay the former owner directly. This is not a common financing type, but it can show up more frequently when the house is being sold by a builder, especially if the house is part of a development. If you are concerned about protecting your rights in the purchase and sale transaction, definitely hire a real estate attorney to look over your paperwork.
LEASE TO PURCHASE
Do you want to buy a house, but you just can't afford to pay for it right now? Sometimes sellers will offer a lease on the house, with an option to purchase it later.  The terms of the agreement vary depending upon what you work out with the seller, but the leases are often for a 1-year or 2-year periods.  Typically, this type of financing will cost the buyer more after the total house purchase, but it may be a preferable way to go if your only other option is to rent for years until you can put enough aside to afford the down payment on a house. This financing option up to the owner, since it involves them long-term, and if the owner will offer it, they will typically have it advertised openly on the listing; so, if you're going to look for a lease to purchase financing option, you'll need to search the online listings for homes that already have it noted, and your selection will be very limited. (Wikipedia link)
OTHER FINANCING OPTIONS
There are other financing options available. They are rarely seen for a first time homebuyer; however, I'll list them here:  Assumable, Farm Home Loan, Rehab Loan, State Bond, and USDA. There may be other financing option available depending on your area, but those are the major ones for Washington State.
By ekwetzel
2010-11-01
* The picture of the soldiers is courtesy of Stephen Proctor