Have a Merry Cactus Christmas!
My etsy shop might be closed for the Holidays, but I can't help myself…I'm bubbling over with new creations!
Like this DESERT CRITTERS themed cactus CHRISTMAS CARD inspired by Texan Wildlife!
Join the raccoon, wildcat, oriole, armadillo and worried little prairie dog as they deck the cactus out in holiday cheer!
CARD SALE
I am holding a FLASH SALE right now for these cards. Email me by the end of the day 11/30 with your order, and I'll invoice you directly via Paypal.
Prices are as follows:
4 cards for $10
25 cards for $60
Shipping included for US addresses. International shipping: add $5.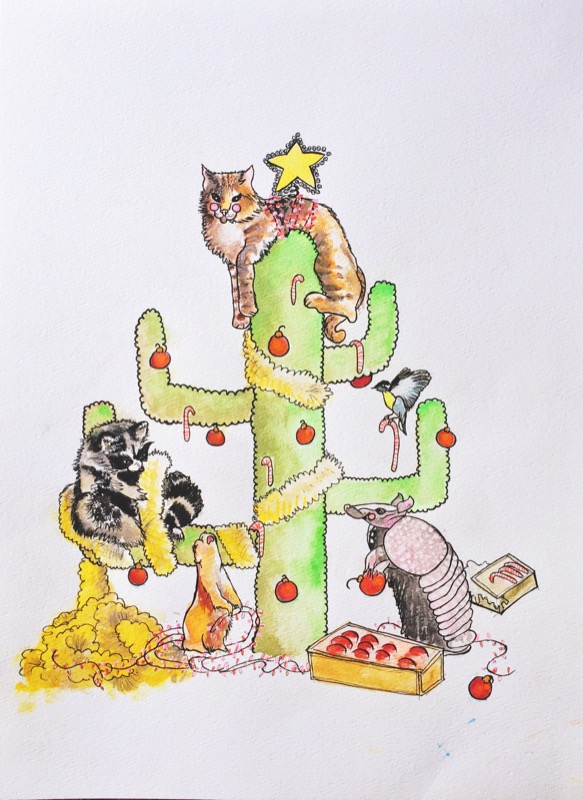 Sale ends Monday night, November 30th!
After that, I'm closing up orders and snuggling my wee little one until Santa comes!
— Erin