It's easy to feel like today was a failure. I screwed up making fudge. Twice. I messed up a piece of artwork I was going to give a friend. Phoebe ate NOTHING so she was in a bad mood from being hungry. I wanted to take a break from "Christmas prep" to have a fun family moment and sing carols while I played guitar, but Phoebe kept saying, "No! No! No!" and then started twisting my guitar strings out of tune. Plus, we're having a ton of issues breaking down a table we need to move into the living room, because we're hosting Christmas Eve dinner tomorrow. And I feel sick.
I'm most anxious about not having gifts for people I care deeply about. Because of the fudge flops and the art flops and the LIFE flops, there are no gifts made for any of the family that is coming over tomorrow. Not even the kids. STRESS! We had *plans* for gifts, and we'd budgeted time to make them, but it's just turning into an impossibility. On top of that, I have no gifts for a few local friends that I hold very dear in my heart. "How will people know I love them if I don't give them gifts?? How will they know I care?? It's Christmas and I owe it to them to show them that they are special to me! If I don't get my special gifts made and delivered by Christmas, it'll be a disaster!!" THESE are the thoughts and fears racing through my head.
Deep breath.
Say a prayer.
Complain to Matt about it.
Say another prayer.
Ok, God. Maybe I'm not supposed to make the gifts I'd wanted to give today. Maybe I'm just not supposed to give gifts this year. Is that ok? I feel uneasy about it. But right now I'm out of time & there are more important things.
Like playing with my daughter.
And kissing my husband.
And nursing.
And family time.
And opening gifts from Grandma & Grandpa Healy a little early (Thanks guys! Phoebe was super sad for a bit, and your gifts were a life saver!)
And, mostly, leaning into the greatest gifts that surround me: my dear family, a home warmed by love and spirit, and the grace of my Lord.
I hate being incomplete and imperfect. I hate not living up to my standards. But, I guess if Jesus came to Earth to forgive me for not living up to His standards, who am I to overrule the mind and heart of God? If Jesus can forgive me, I can forgive myself (I have to forgive myself…I need to forgive myself…).
Thank you, Jesus, for the gift of taking me just as I am and filling me with the goodness that You are.
Amen.
A few pictures from the day…
We had really fun family moments today, too!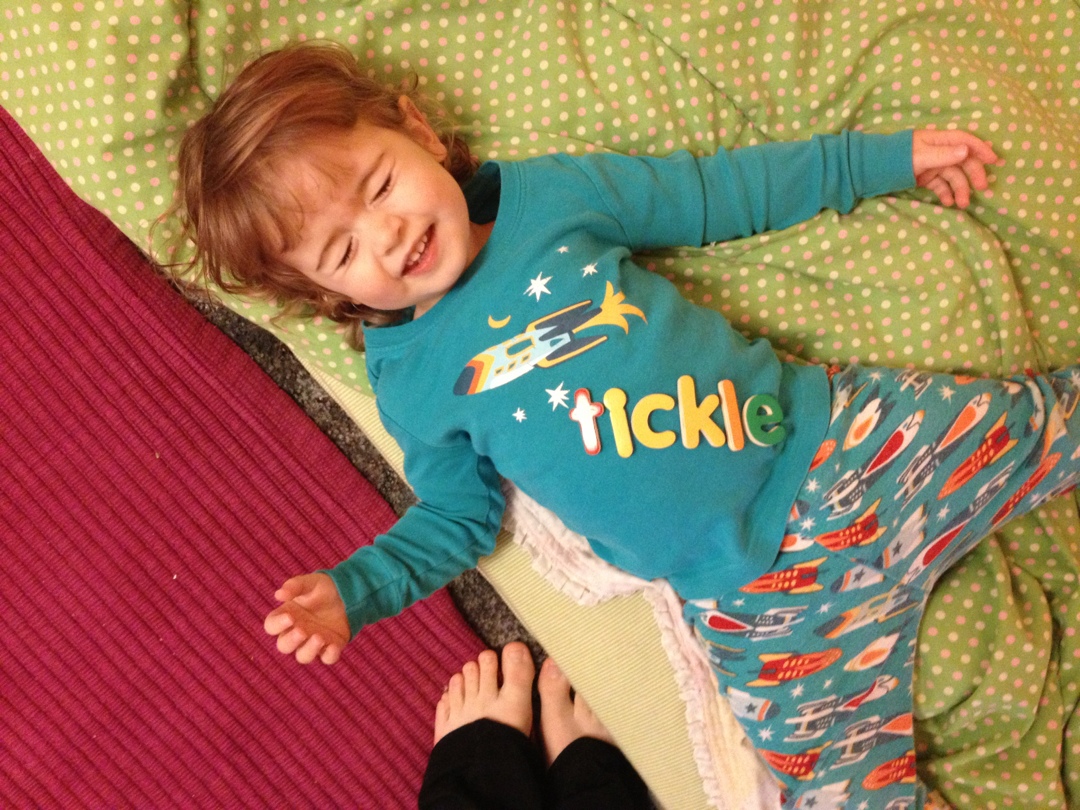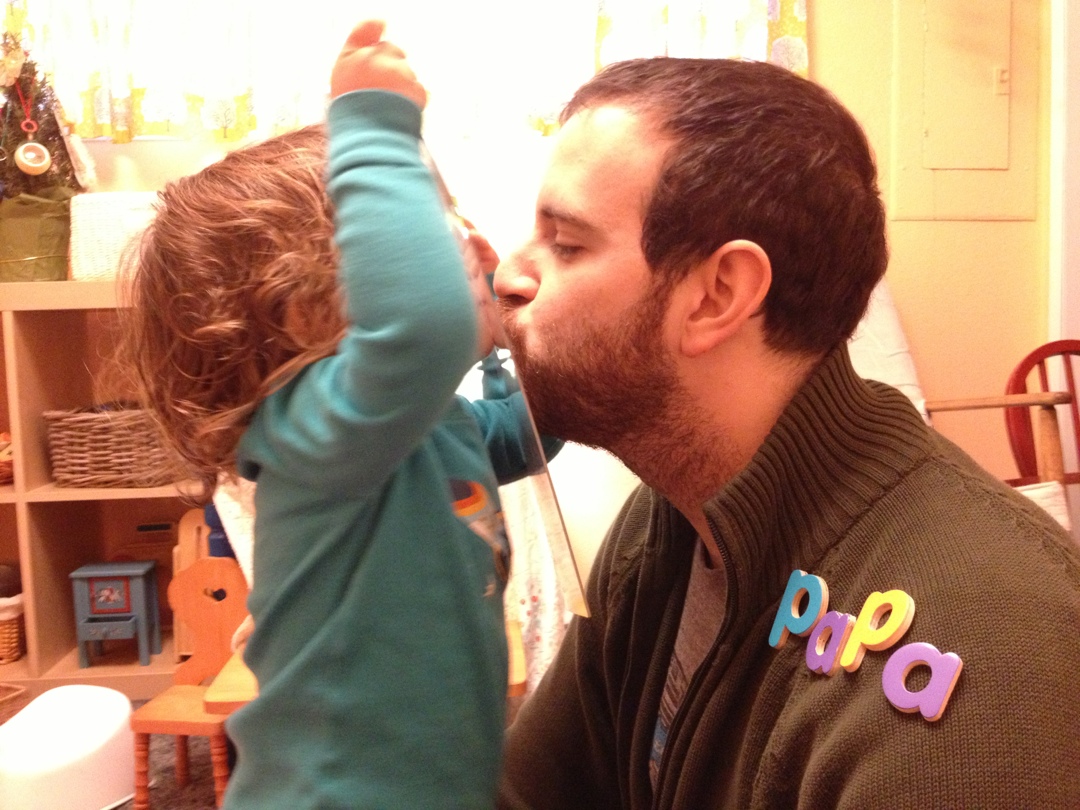 Nursed to sleep by the light of the Christmas tree.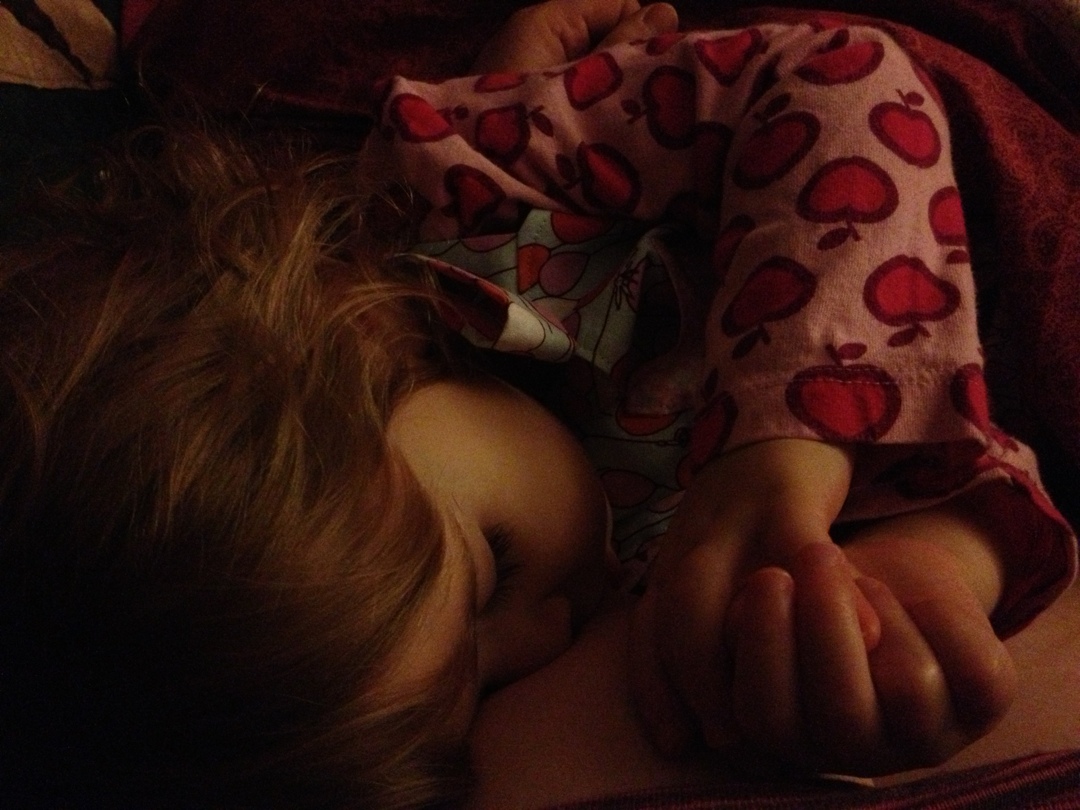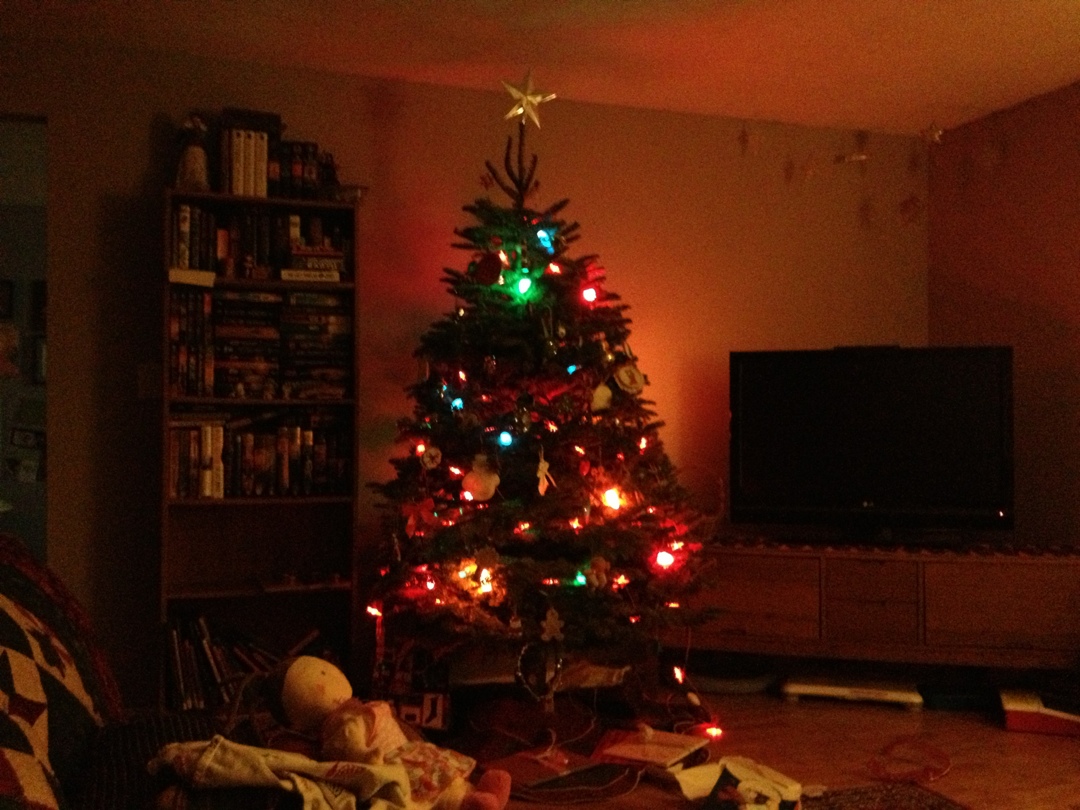 By Erin
12-23-2012