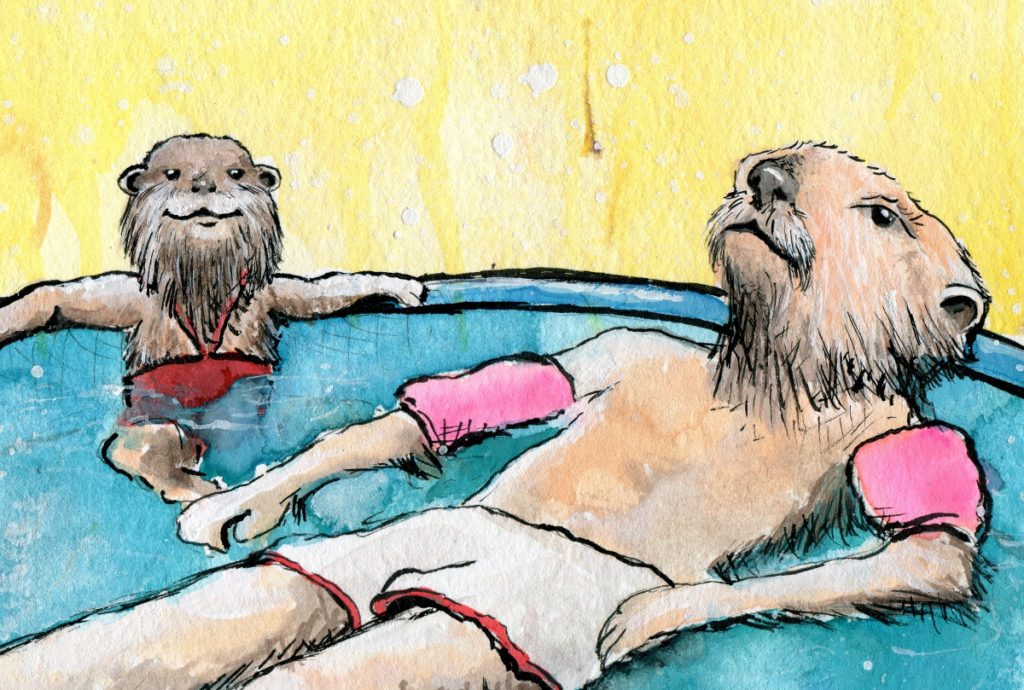 Last year, I put out a call for submissions and received dozens of heart warming snapshots, expressing moments of fatherhood. One year later, these paintings are now complete just in time to share with you for Father's Day!
A couple of the originals are available, and art prints of all the paintings are available in my shop. I also added notecards for the Otter Pop painting, as well as the Llama Mama image from last month!
Without further ado, here are this year's Father's Day paintings!
Otter Pop
Art prints and cards available here.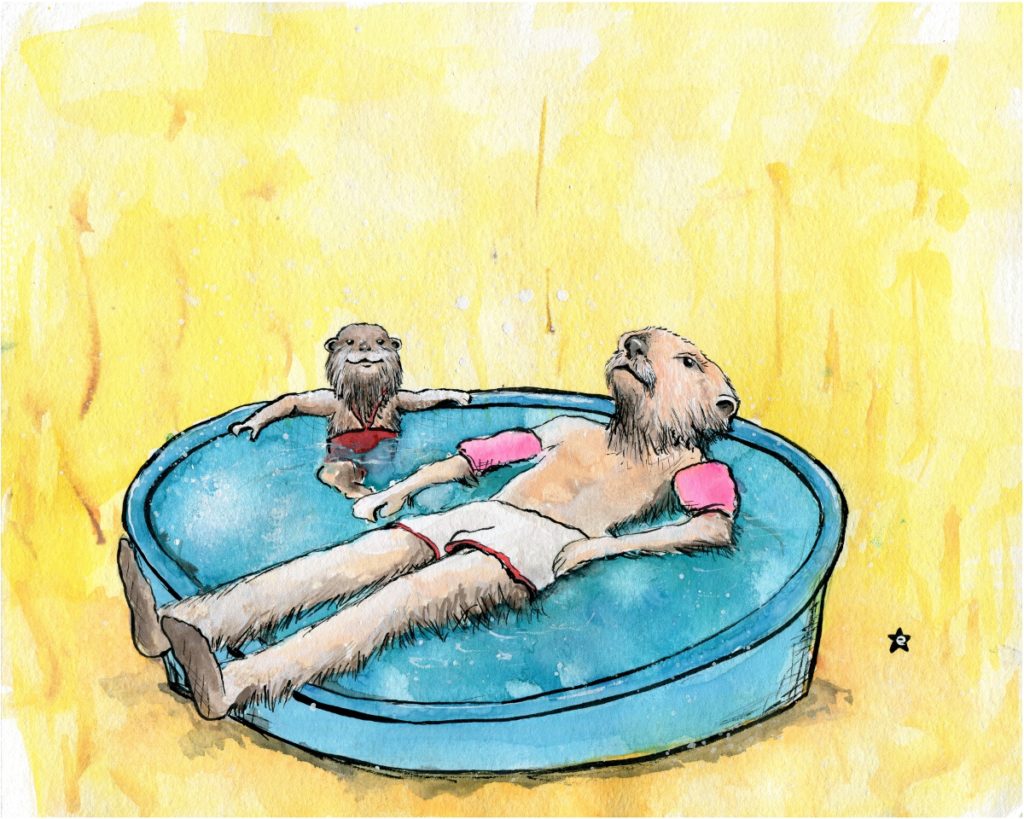 Bear Hug – Papa Bear
Original painting and art prints for sale.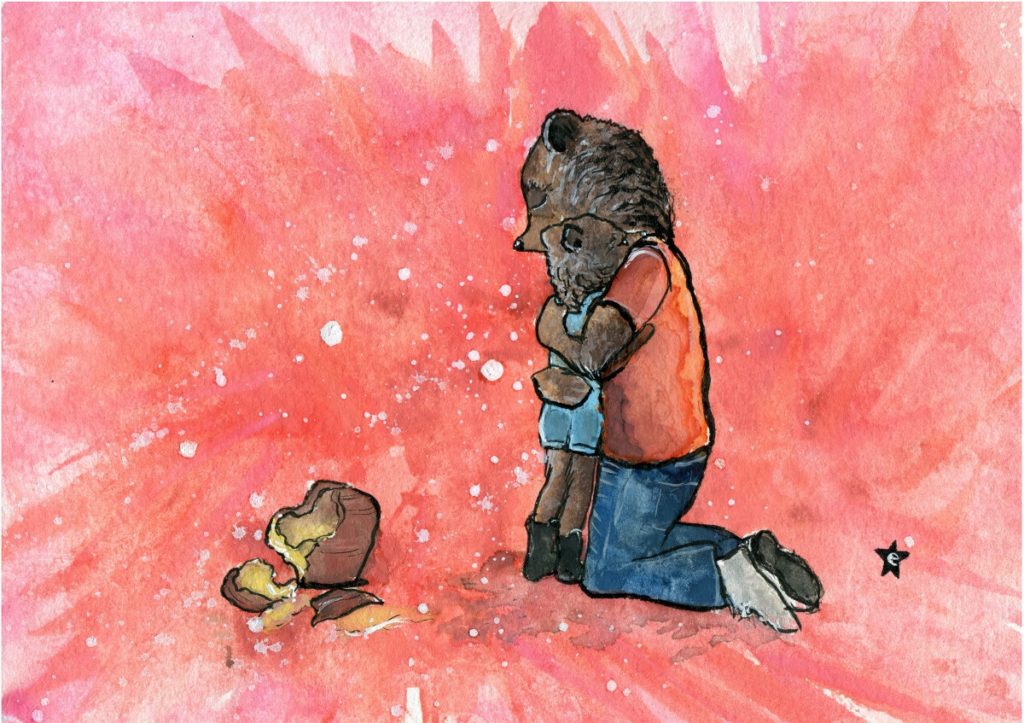 Beaver Dad
Original painting and art prints for sale.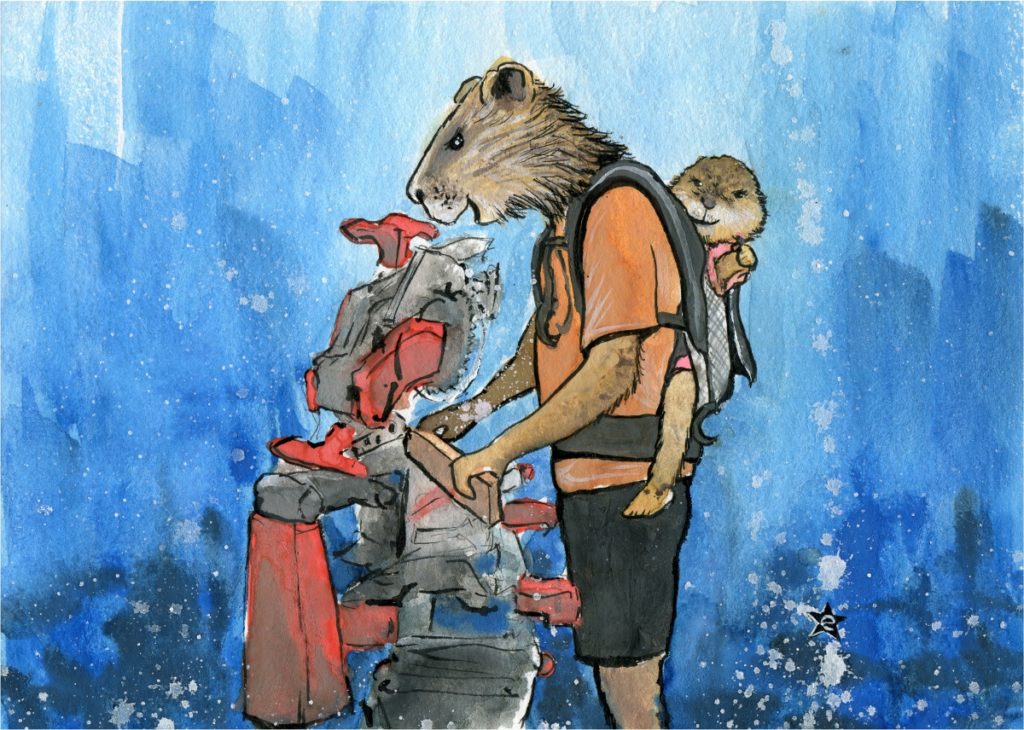 Snow Bunny Dad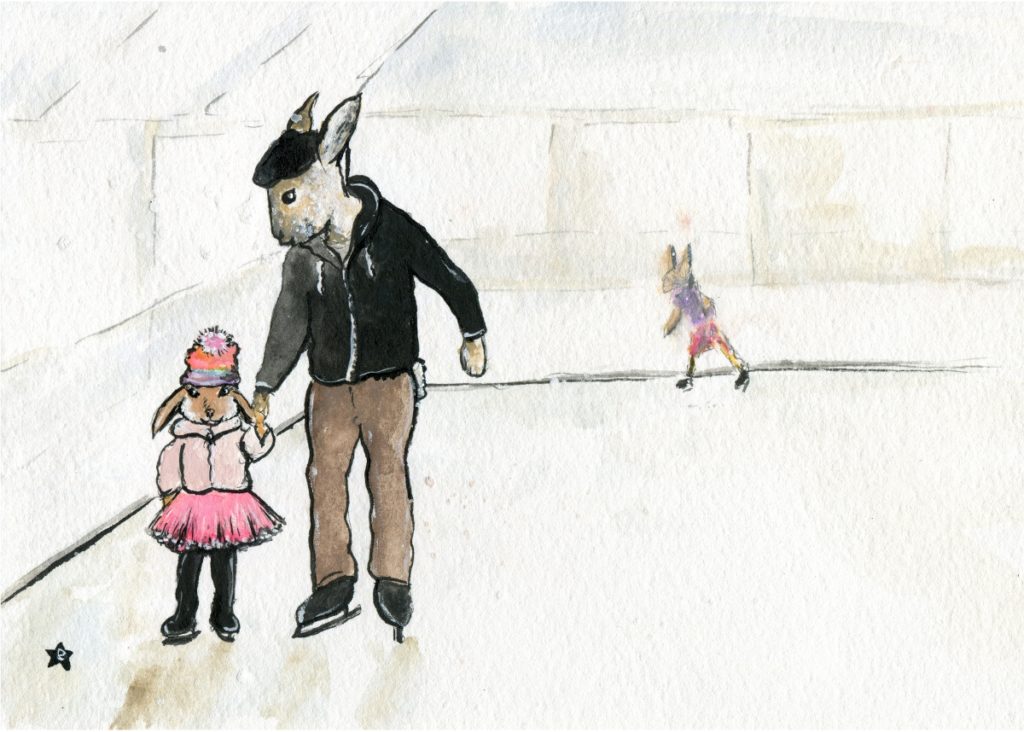 Send me your photo & I might use it for my next series!
I will make a new series of original paintings for Father's Day next year. Would you like me to use your photo as inspiration? Email up to three (3) photos to hello@darlingillustrations.com with "Father's Day submission" in the subject.
GUIDELINES:
I am interested in candid scenes of fathers living life with their families. I prefer a scene, like playing or working together, over posed shots…I want the images to tell a story. I prefer scenes that are zoomed out to show all/most of the subjects' bodies. I have a particular love for representing LGBTQ families, blended families, and families with disabilities or who have overcome a hardship of some kind.
While I am sure there are many great images of mothers and fathers together, I am specifically looking for separate scenes of fatherhood. I am also doing a separate call for submissions for scenes of motherhood.
By submitting your photos to me, you are giving me permission to use and alter them however I see fit. I may use your photos in my promotion, on my site or social media or elsewhere.
Good luck!
---
If you like the words that I write or the art that I paint and you want me to create more, please buy something from my shop or support me on Patreon. Thank you.