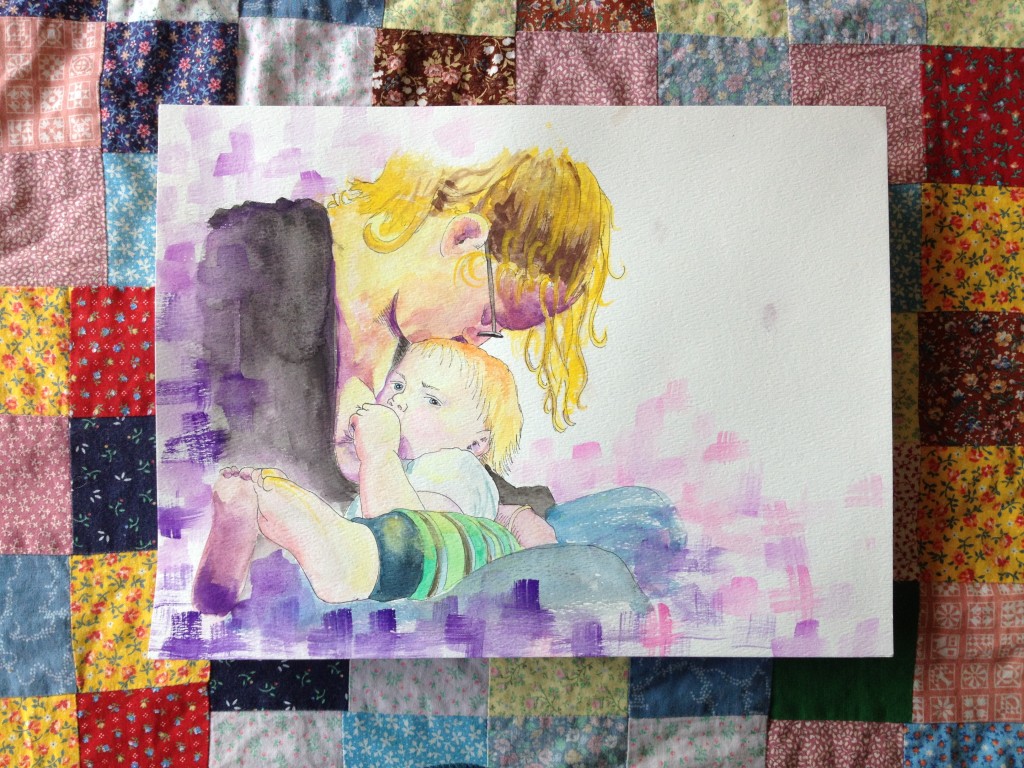 For years I searched for something;
then you found me.
I travel deep into your eyes,
my little laughing stars.
Those tiny ears and tiny toes
anchor these rusty bones.
You smack your lips,
and life rushes,
whispering, out of me;
surprised, I abandon my fears at the door.
I do not know how to sing,
but your name is my song.
You were my redemption all along.
By Erin Wetzel
© 2014 ekwetzel. All Rights Reserved.
Check out more nursing portraits over at my project: THE PUMP ROOM NOOK
(Thank you Erica for letting me use your photo as inspiration for this painting. You can connect with Erica on Instagram OR on facebook)