I'm excited to share my latest commission with you: an illustrated family portrait inspired by Mary Poppins!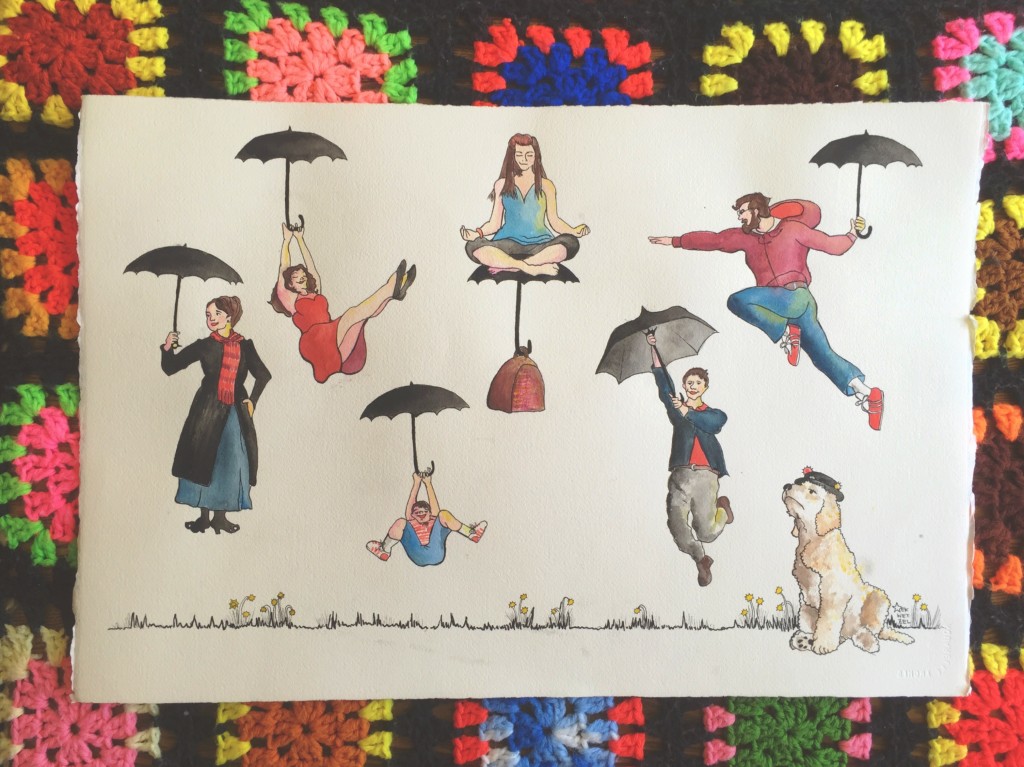 When the client contacted me, she was very interested in commissioning something creative. Challenges like this are exciting for me! I browsed her Instagram feed and came back to her with a few ideas. It was readily apparent that this was an artistic family, plus they had an affinity for Mary Poppins. I offered her three portrait ideas, based on the movie. They went with the option pictured here, where the family is floating through the sky using umbrellas. Their dog watches them, forlorn, from below.
The final work is a watercolor and ink illustration on 15 x 22 inch watercolor paper.
Additional close-up featured below!
— Erin
If you would like to see more of my portfolio, you can check out my art gallery.
Are you interested in commissioning a painting? Email me at hello@darlingillustrations.com with your ideas or questions. You can also check out this page for general information on getting started.
---