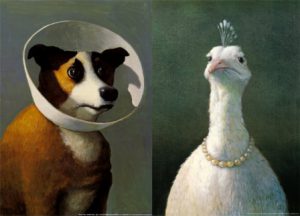 I love the artwork of Michael Sowa. You may recognize him from the French film Amélie.  Whimsical and surreal without being unsettling, Sowa takes a child-like imagination and fleshes it out in an adult and grown-up setting. His colors are rich. His premises hilarious.
I decided to scour Etsy.com, the best online arts and crafts community that I know of, and see how many contemporary artists followed the Sowa vein. Here are my findings. If you click on the picture, it will take you to the respective shop on Etsy.com.
Enjoy! And if you know of someone I left out, please, by all means, share!
Art Memoirs by Amalia K: Sir Rabbit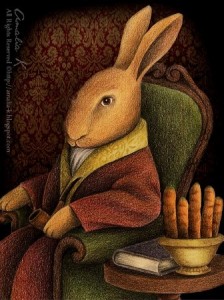 Berkley Illustration: Sea Otter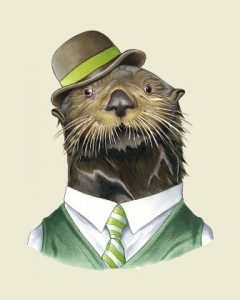 The Little Fox: Hop To It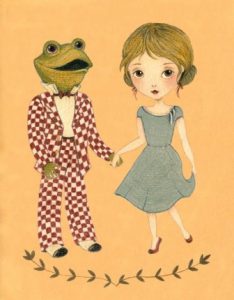 Marisol Spoon: The Reading Room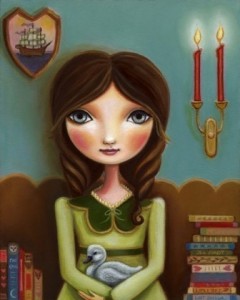 Beaumont Studio: Alpaca With Ruff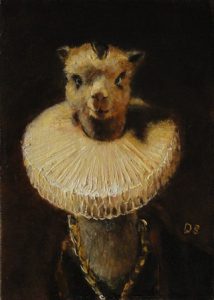 Marmee Craft: Mr. Fox Esquire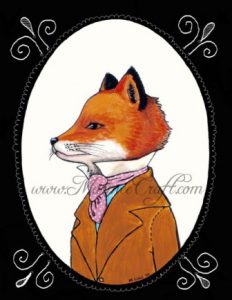 Art by Shira Sela: Never Alone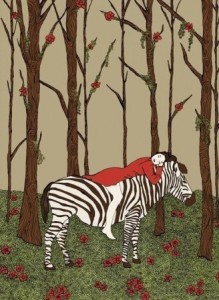 Curious Portraits: Blue Dove Portait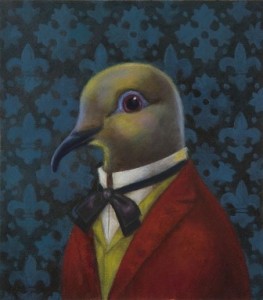 Harriet's Imagination: Art Prints by Tanya Mayers: Free As A Bird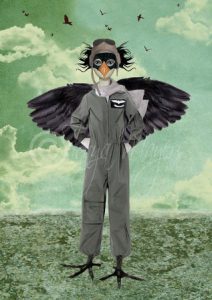 By ekwetzel
2010-09-09