My friend, Cedar, posted this adorable picture of her daughter wearing a hat & cowl that Cedar just made her.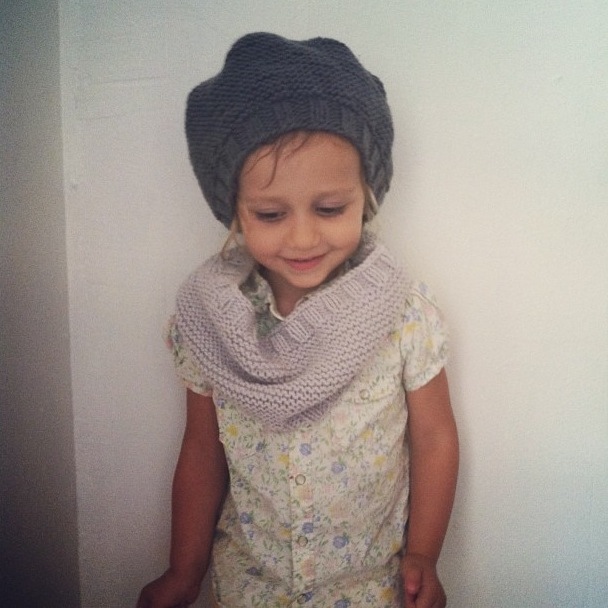 I swooned.
Then I asked her if she'd be interested in a trade: knittery for artwork. Much to my glee, she accepted! We'll give Phoebe a set like this for christmas, in red & grey, knit by Cedar. I'm THRILLED.
Check out Cedar's blog here: www.thevintagewife.com … It's awesome.
For Cedar's painting I did a watercolor om 11 x 15 inch 140 lb cold press watercolor paper. The painting is for her kitchen, and features a yummy rainbow of veggies and fruit, several of which are heirloom varieties: beet, sungold tomatoes, lemon, avocado, blue potato, and purple carrot.
Without further ado: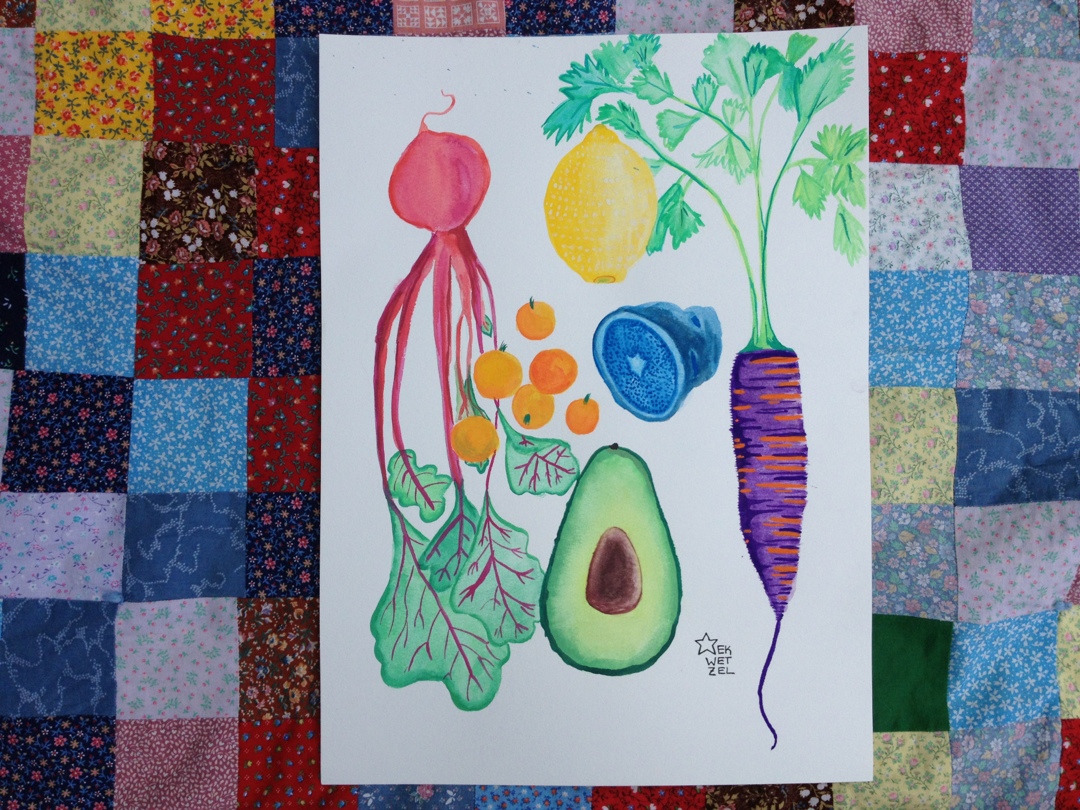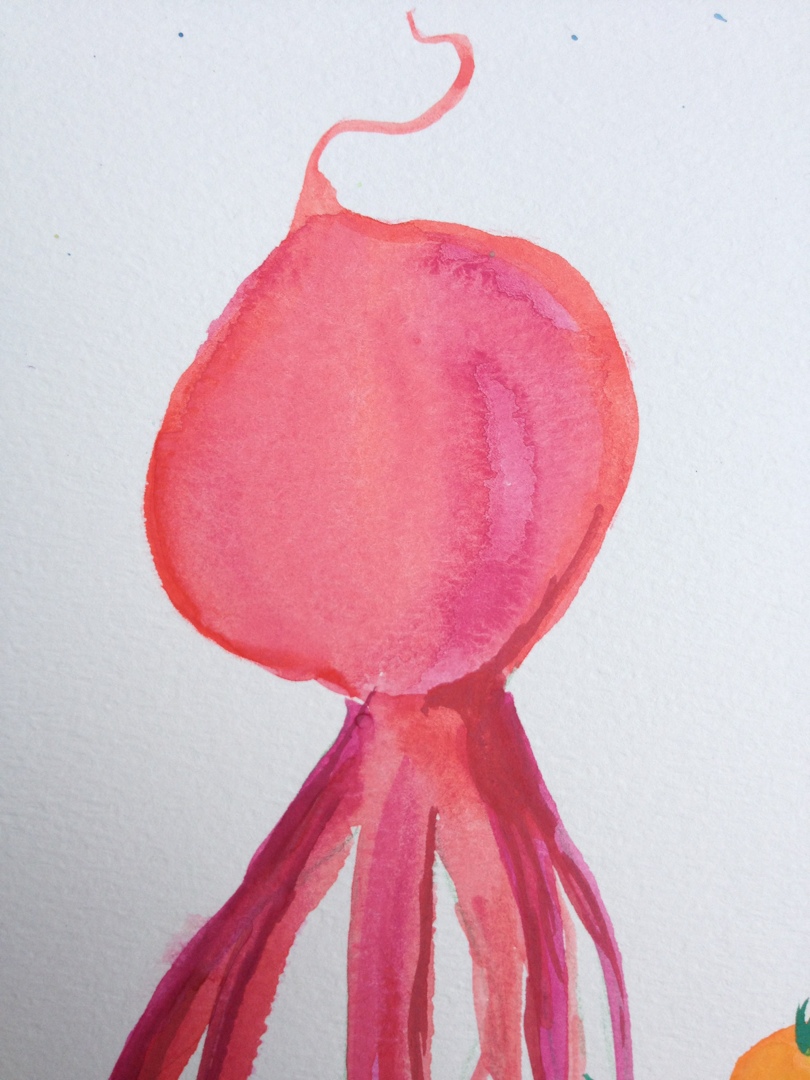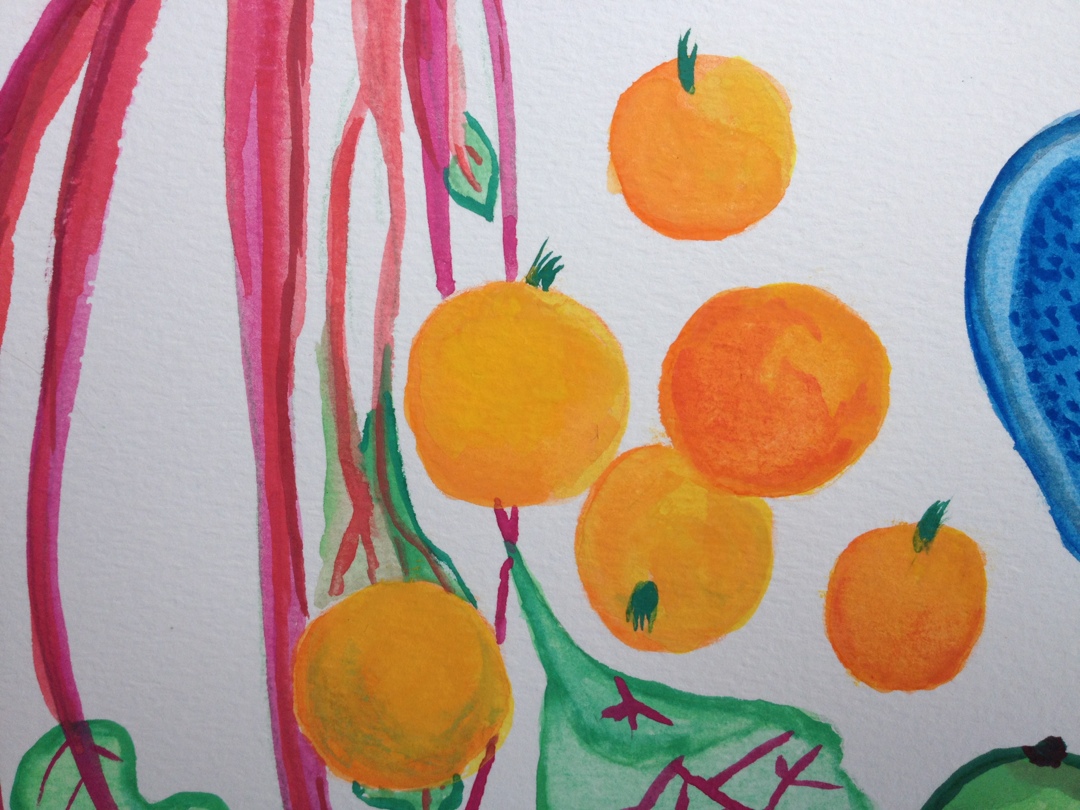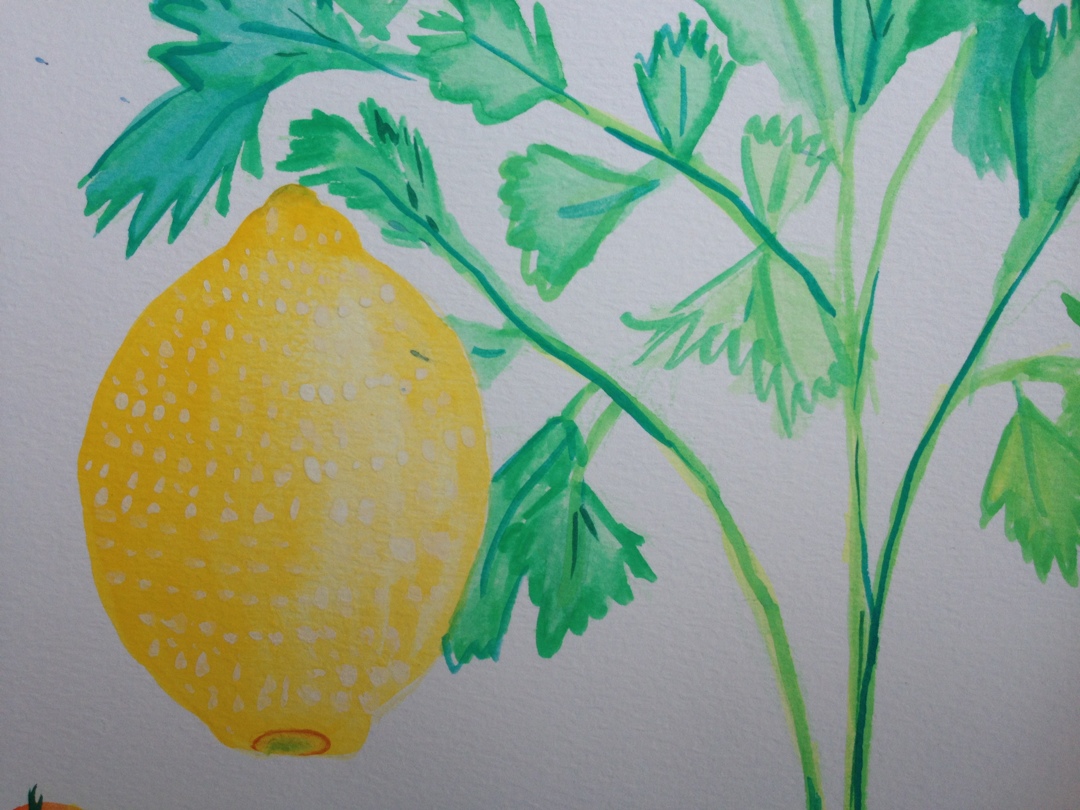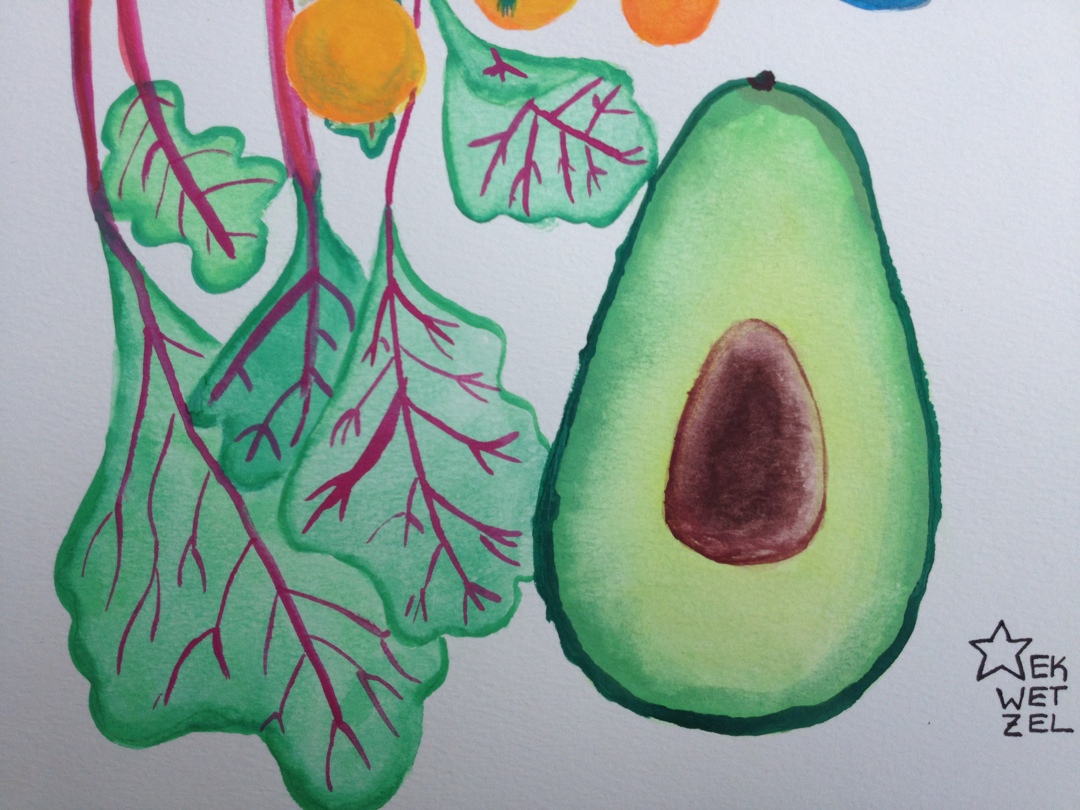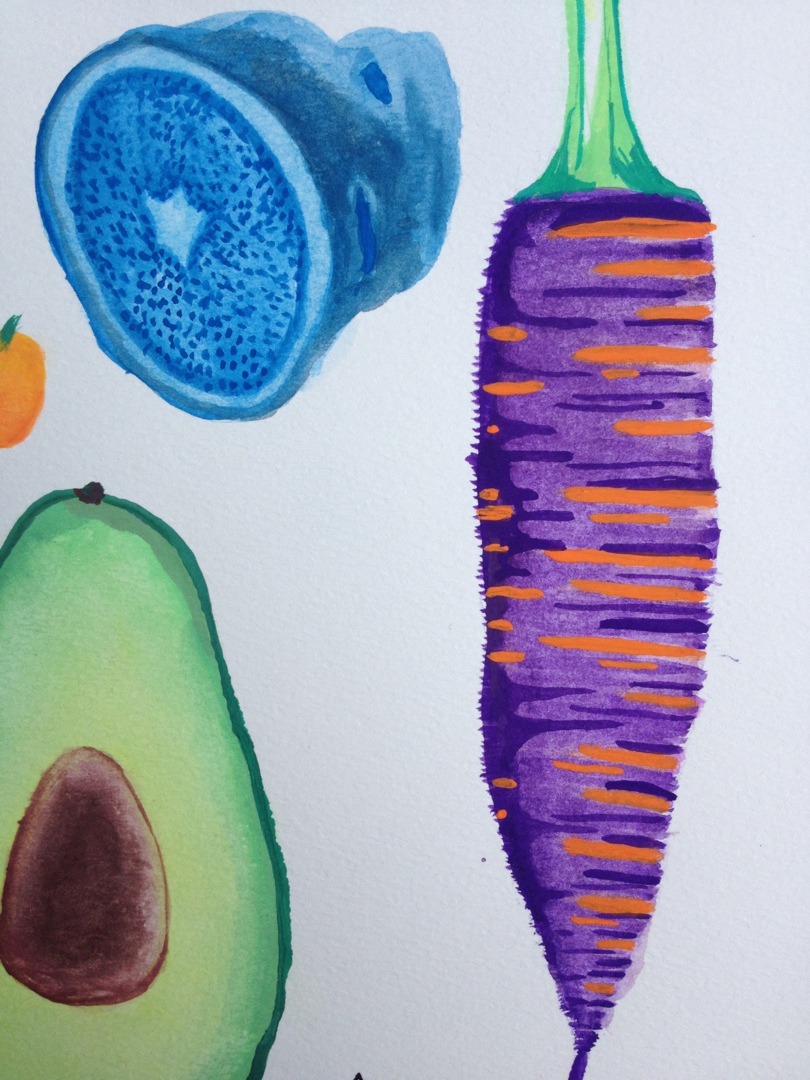 By Erin
8/8/2013