I loved the Beatles movie The Yellow Submarine from the moment I saw it. The pop art in that movie has had a huge influence on my own artwork ever since high school. My favorite Beatles album is Revolver, and I also love St. Peppers and Magical Mystery Tour. If I was a Beatles song, I'd probably be Blackbird.
Anyways…
Here is my latest painting. I've had it rolling around in my brain for quite awhile. I'm happy with how it turned out, and I am anxious to do more paintings like it. I haven't settled on a title for it yet, so for now I'll dub it: "In the Foothills of the Headlands."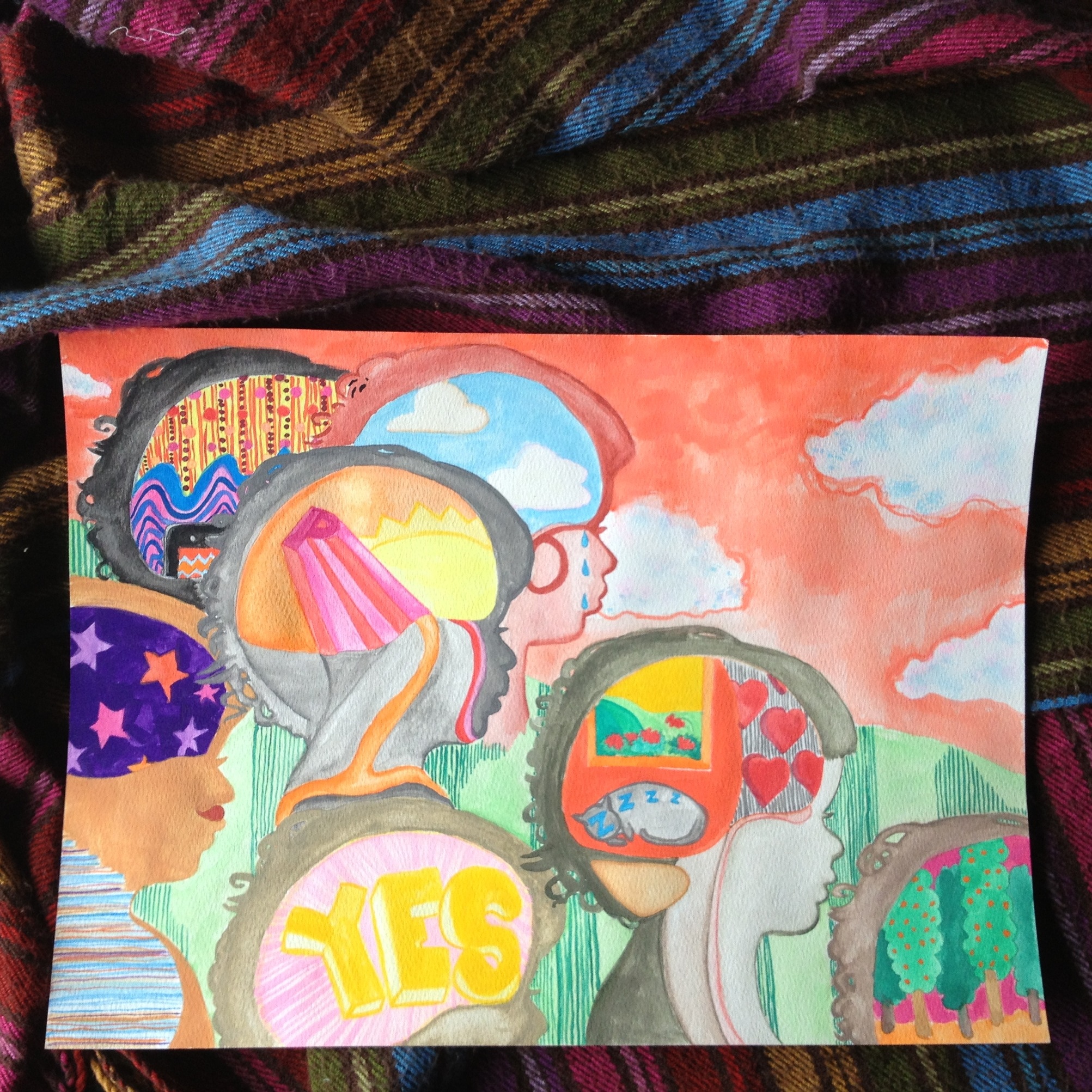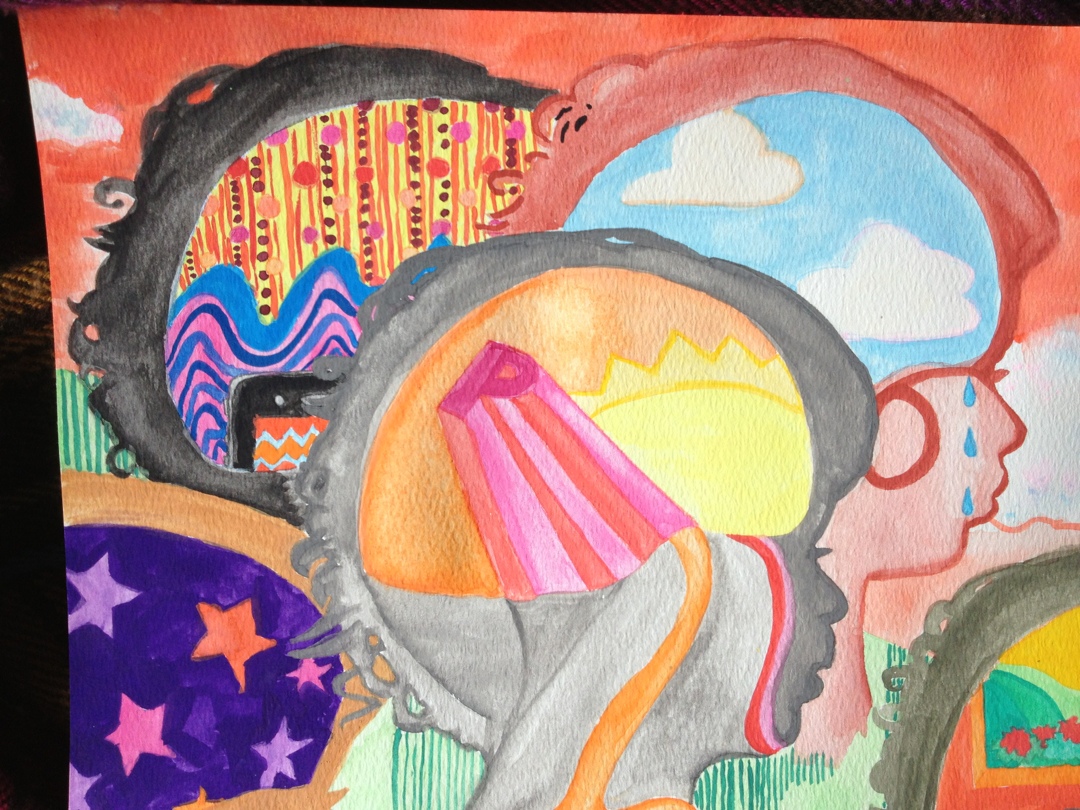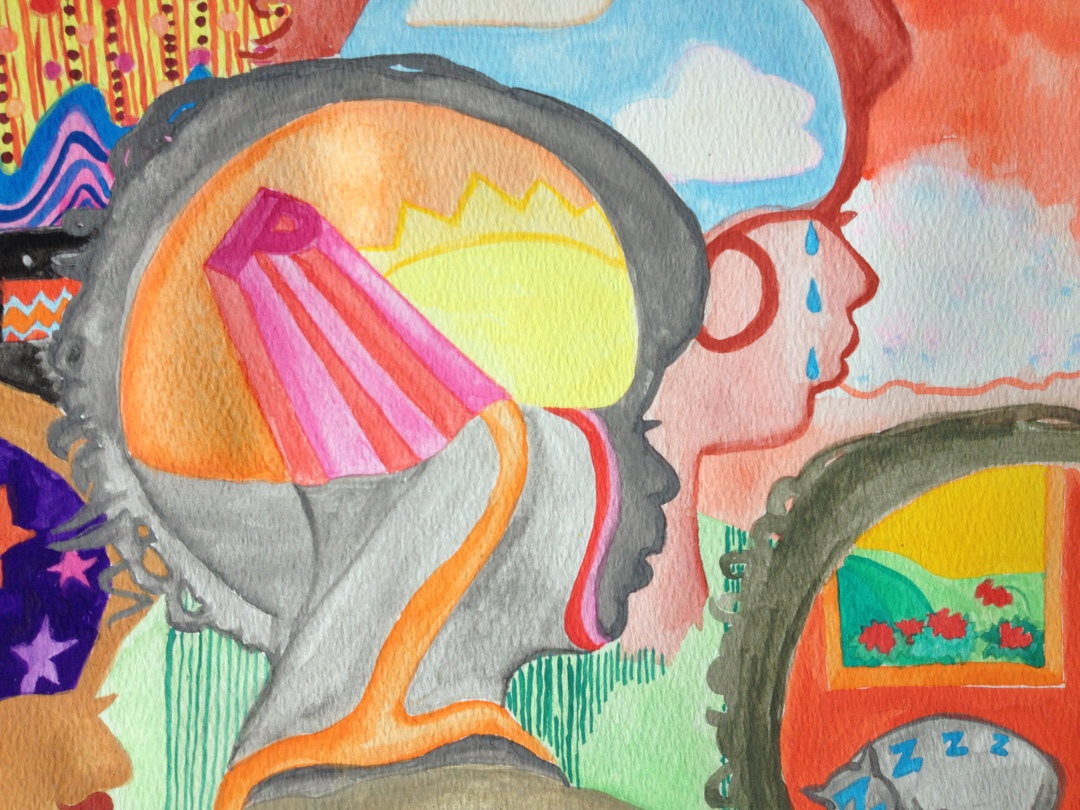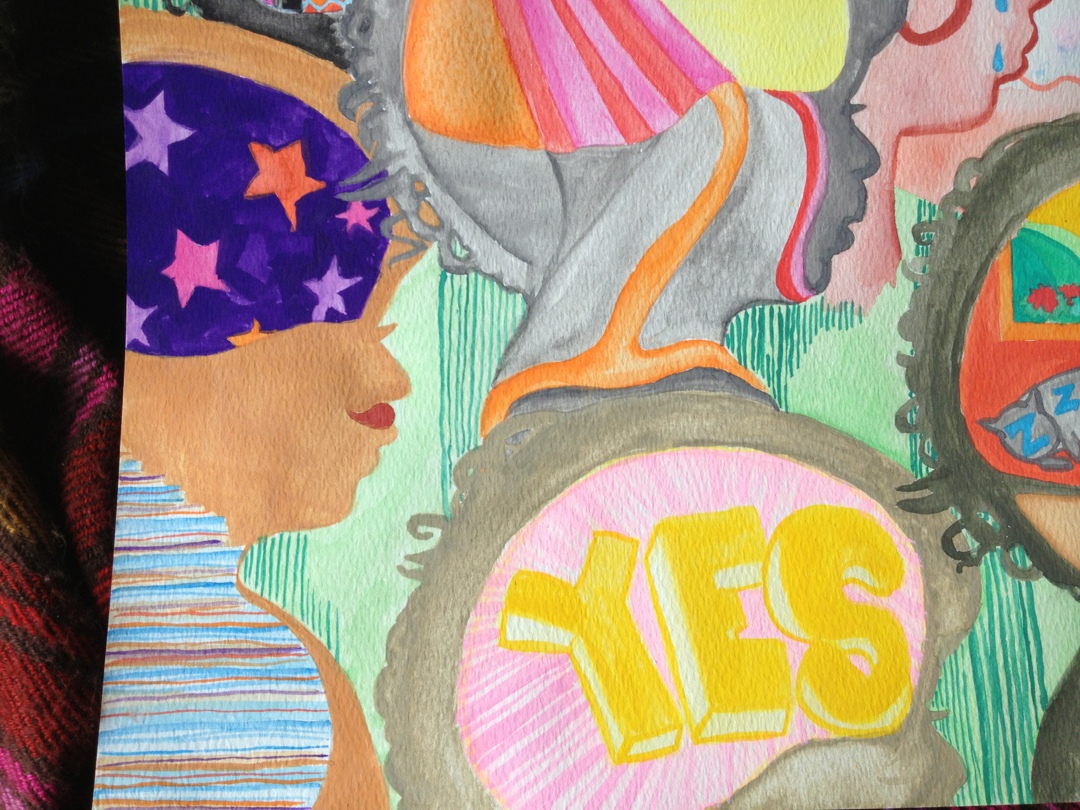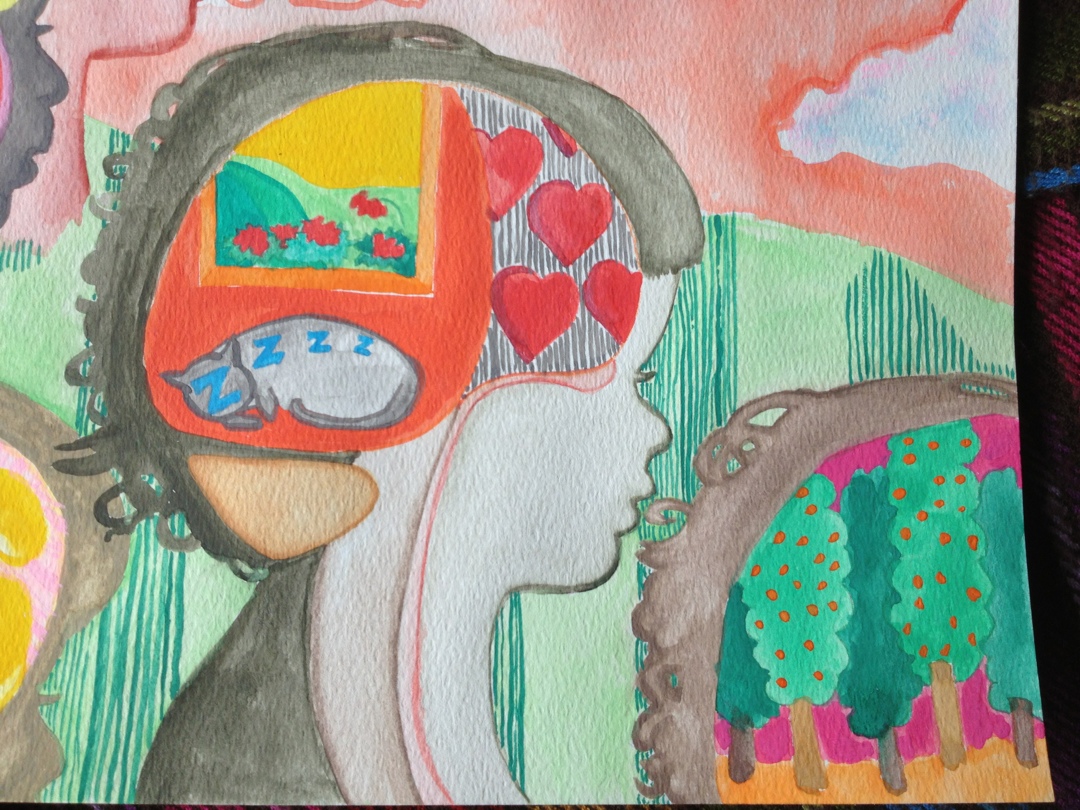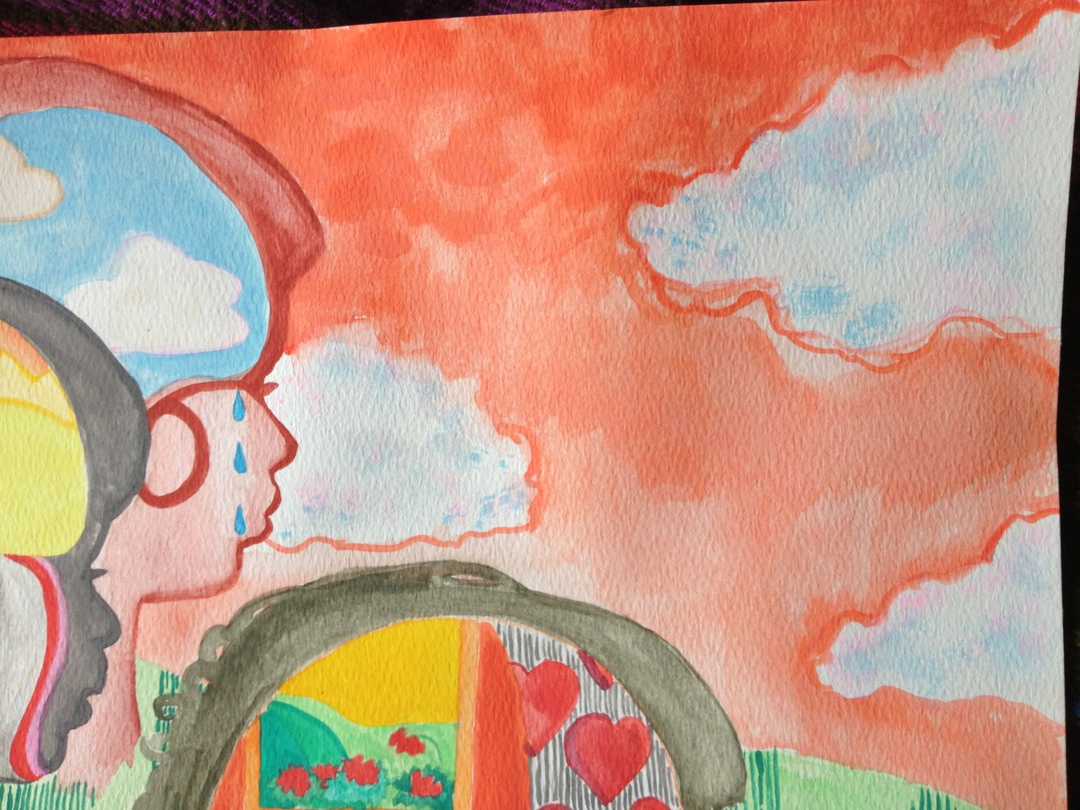 COMMISSIONS
If you are interested in commissioning a painting like this, the cost would likely be $300-$500…there is a LOT of design and detailing that go into this work! I'd be willing to do a single sihouette in this style with a white (ie unpainted) background for $100. Contact me if you're interested in any commisions. Goldenavalon (at) gmail (dot) com.
By Erin
8/2/2013