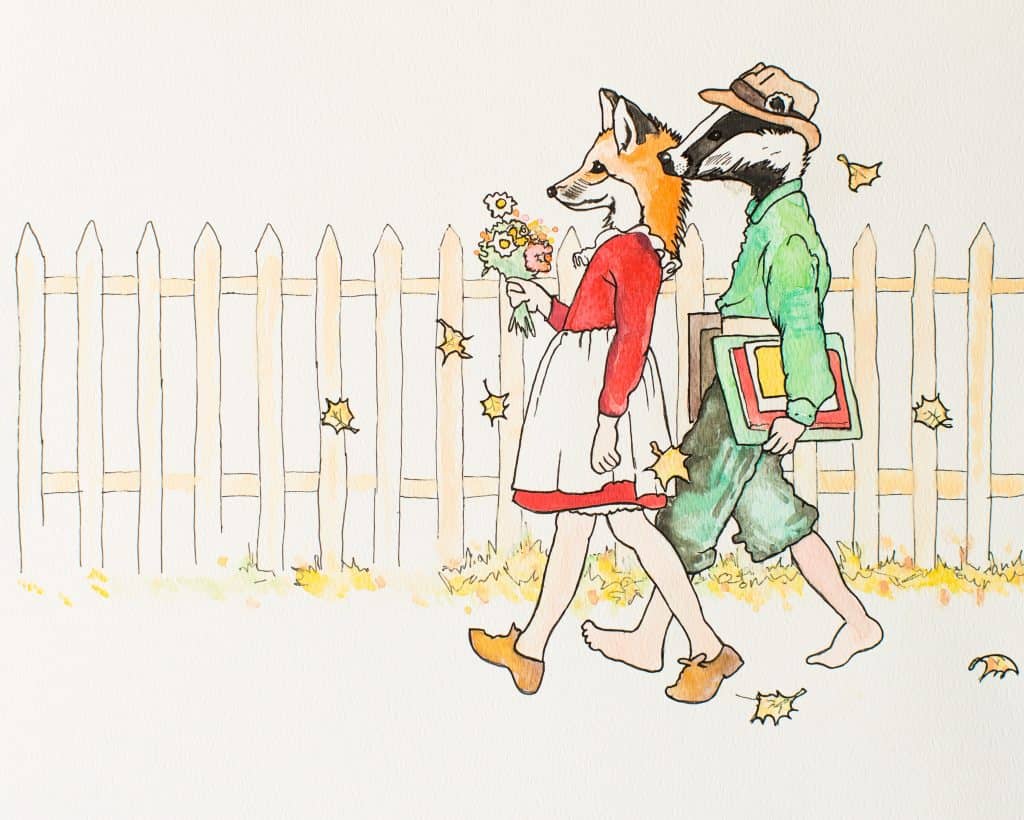 Last year I created this series of Fox and Badger pieces for a collaboration with Enfants Terribles magazine. Based off of the iconic art of Norman Rockwell, these scenes pull from vintage nostalgia and merge it with the quirky sensibilities of contemporary illustration. These scenes have become some of my most beloved pieces. Not only have I hung them prominently in my home this last year, I have also sent out dozens of art prints to hang lovingly in homes around the world.
As much as I love these paintings, it is time to send them out to find new homes. Now is your chance to own the original pieces!
These three original watercolor and ink paintings are now available in my shop. You can buy them here:
Thank you for supporting my art!