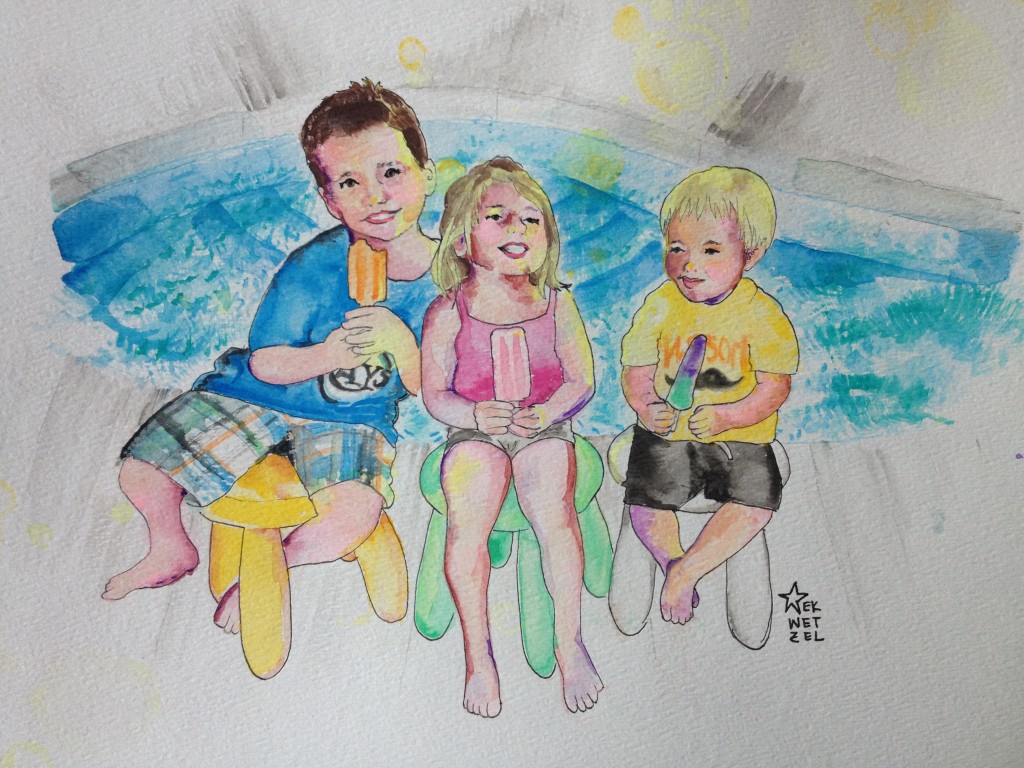 Tina hoped that I could capture a slice of summer memories. The scene she wanted me to work from is exactly my kind of photo: a candid scene full of natural joy.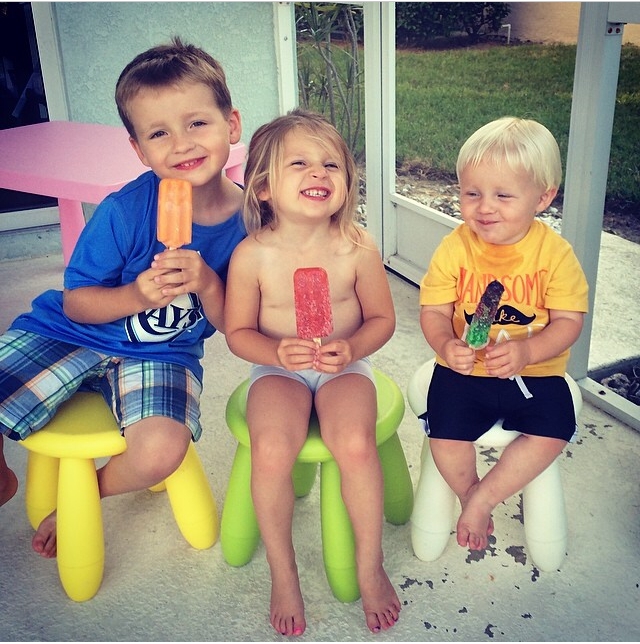 While the scene overall was what Tina envisioned, she requested a few adjustments:
(1) Switch the background from the cluttered patio to the swimming pool.
(2) Add a pink tank top to her topless daughter.
(3) Highlight the youngest's blue eyes a little more than what his squinty face in the photo shows.
I had a lot of fun with this one! In a flash of inspiration, I added a little lens flare to contribute to the sentimental, summery feel of the piece. (This isn't my first time to paint lens flare…and it probably won't be my last!!)
Here is the finished work! It is watercolor and ink on 9 x 12 inch watercolor paper.
If you want to commission a painting of your own, I would love to work with you!
^_^ Erin