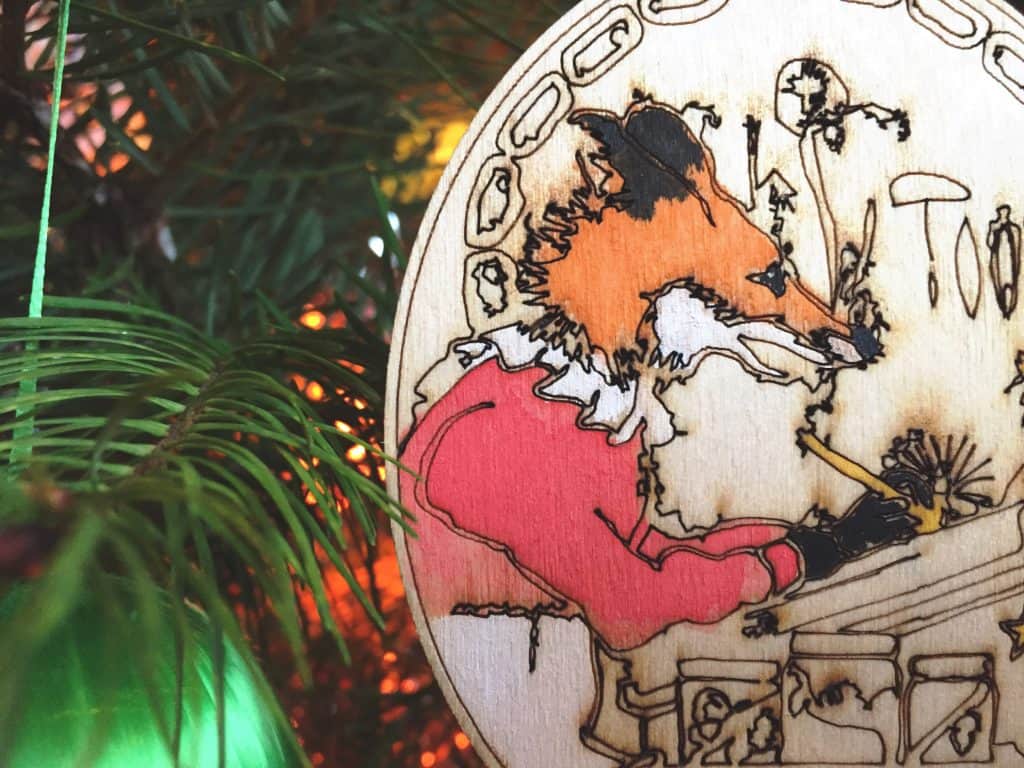 The 2016 Keepsake Ornament!
Ever since my first Christmas, my family added a new ornament to the tree. I carried this tradition forward with my own family. My kids each have a shoe box with a lined piece of paper full of dates and descriptions and names of loved ones who sent us a token of their affection to hang on our Christmas tree.
This Holiday, I invite you to become a part of our yearly tradition with my very first release of limited edition keepsake ornaments!
Each ornament is woodburned by hand with my classic Fox at Desk design, then handpainted by me!
One more thing…
I often get requests for larger prints of my most popular paintings, so I added a limited number of 11×14 inch art prints to my shop! Check them out at the links below!
---
For all orders over $50 there is a FREE UPGRADE to Priority Mail (no coupon necessary). This will get your purchases to you by Christmas.
HOLIDAY CUT OFF DATE: TUESDAY 12/20 at MIDNIGHT (PST). Place your order now & let my art be a part of your holiday season!