It was a gorgeous day: Phoebe's last day as an infant! Saturday is her first birthday! So, what better way to spend her last day of infancy than at the Skagit Valley Tulip Festival?! We drove up with my mom, my sister and my mother-in-law. Here are some scenes from the day. (I took way too many pictures. Apologies for the lack of curation)…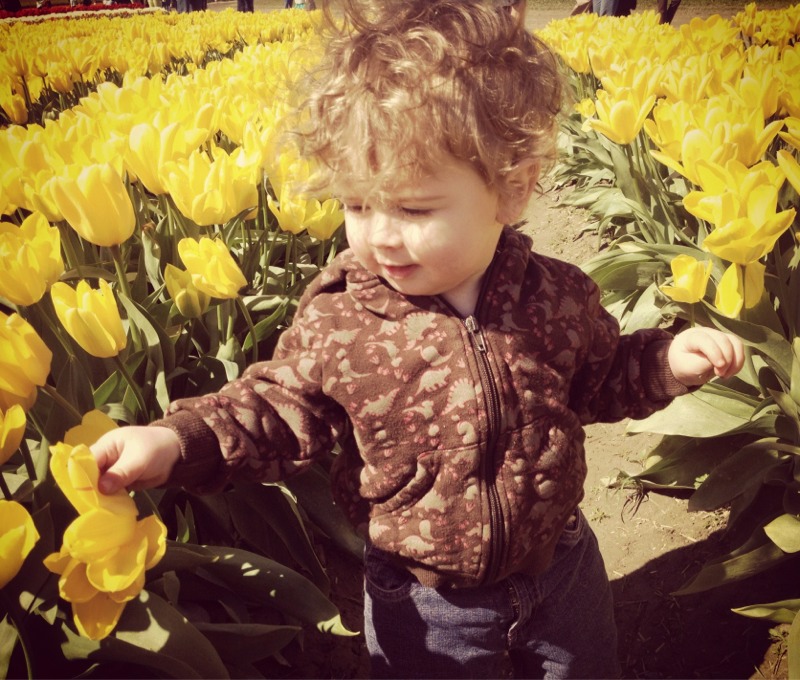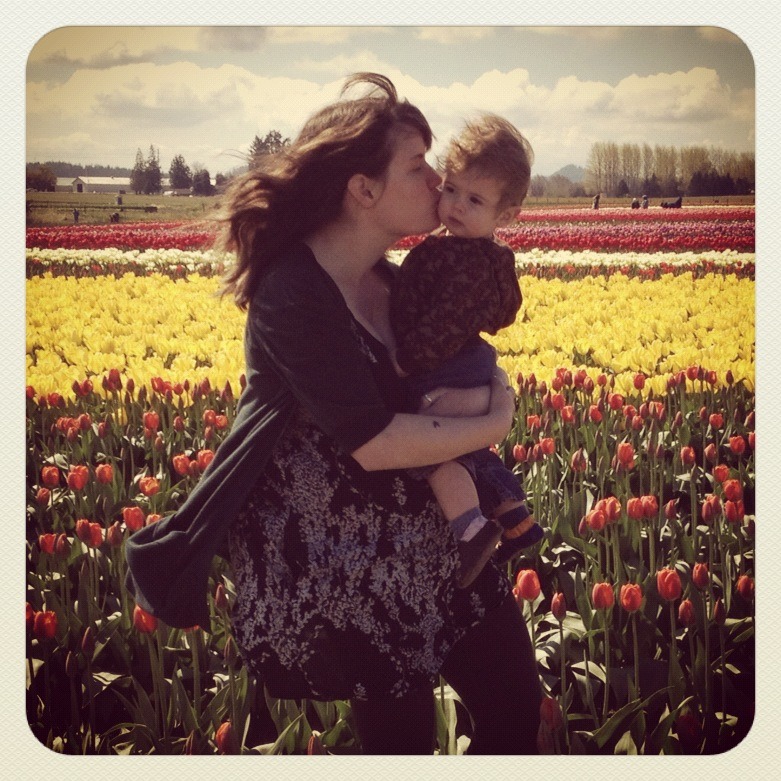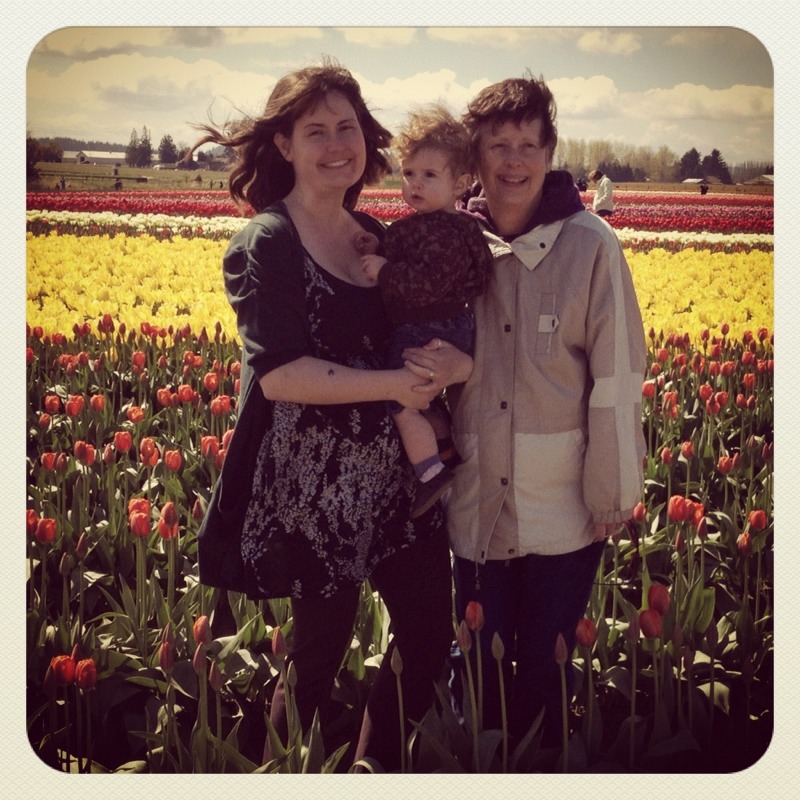 Me, Phoebe and my mom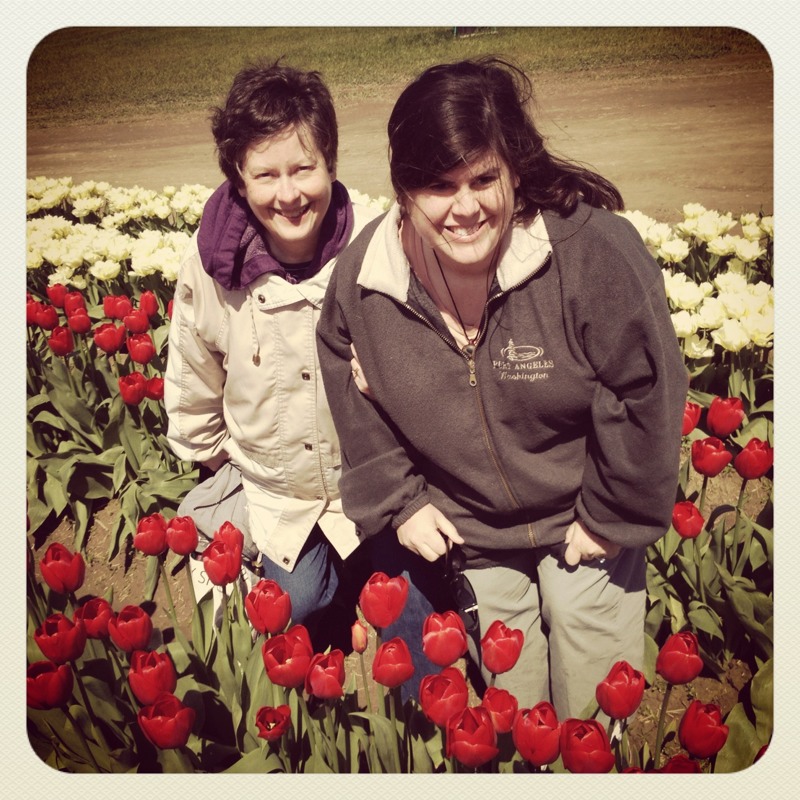 My sister and my mom are both visiting for Phoebe's birthday 🙂 Such a treat!

Phoebe had a blast touching the flowers. She was very gentle (for the most part). She'd touch the petals, reel back and smile or start talking to the sky. She was overjoyed at the tulip fields.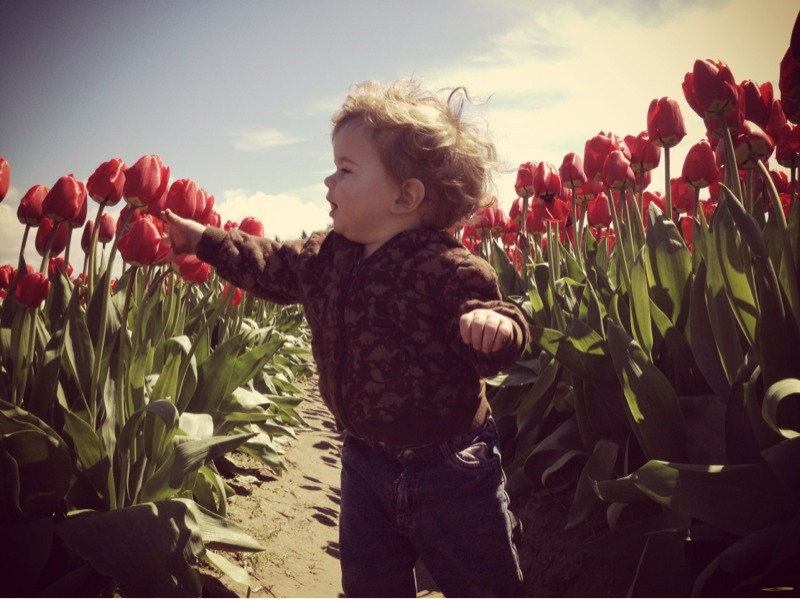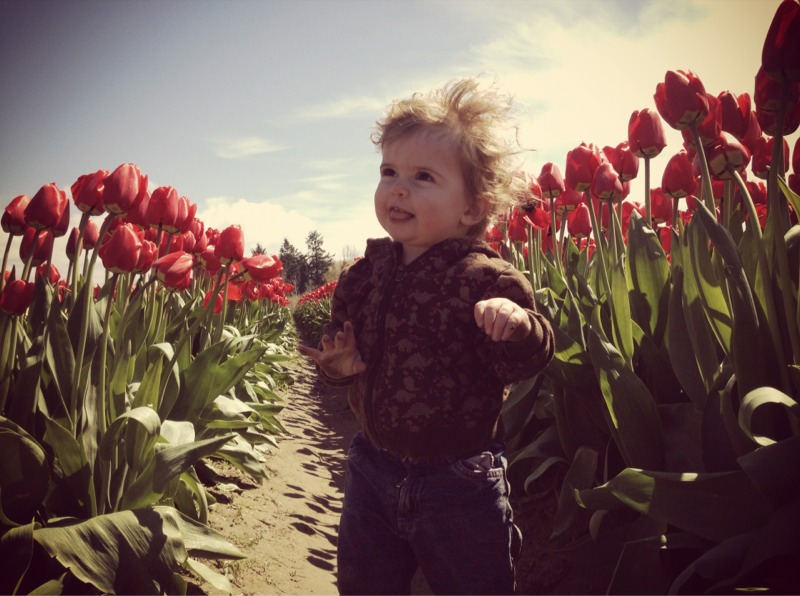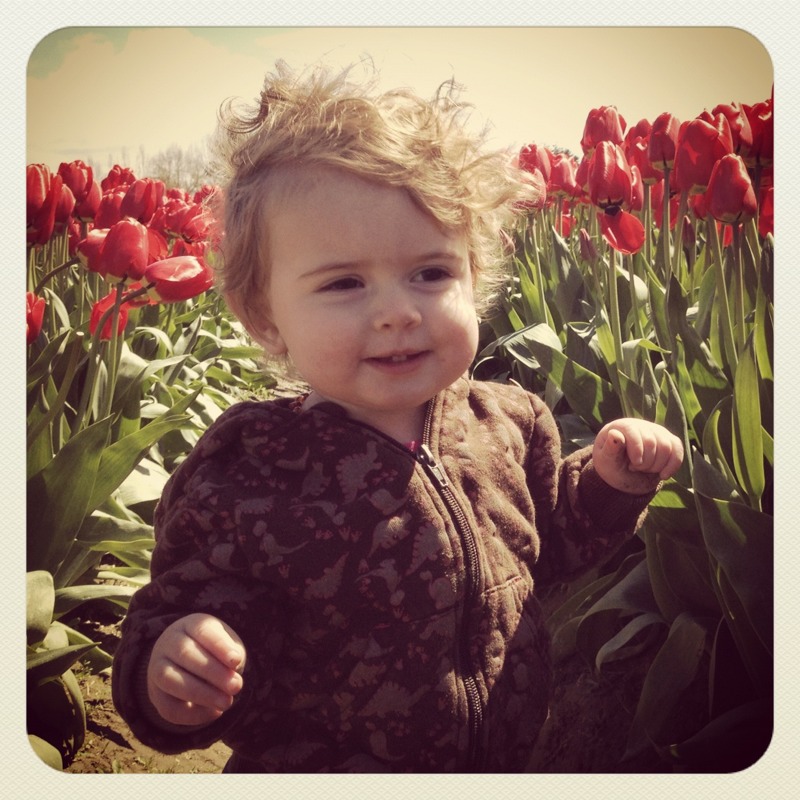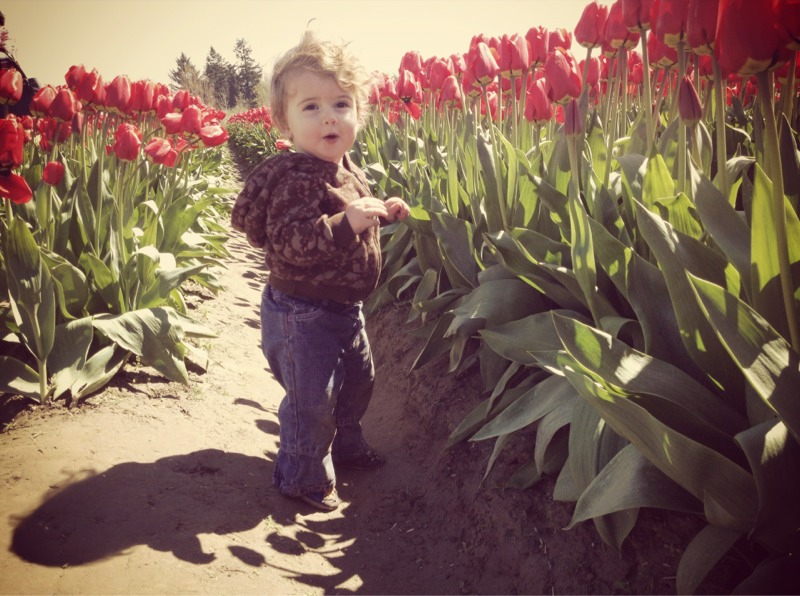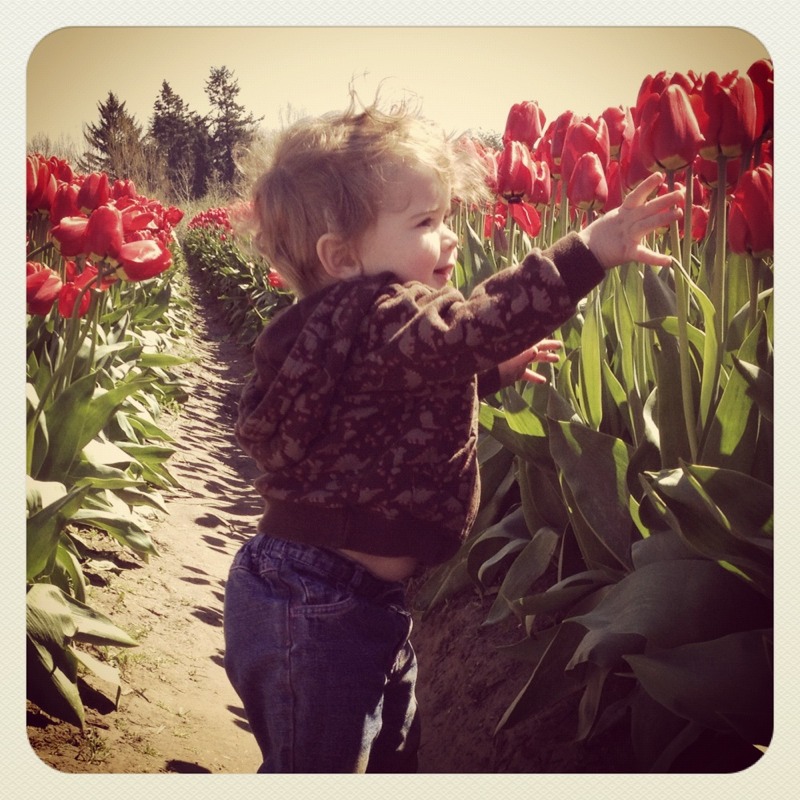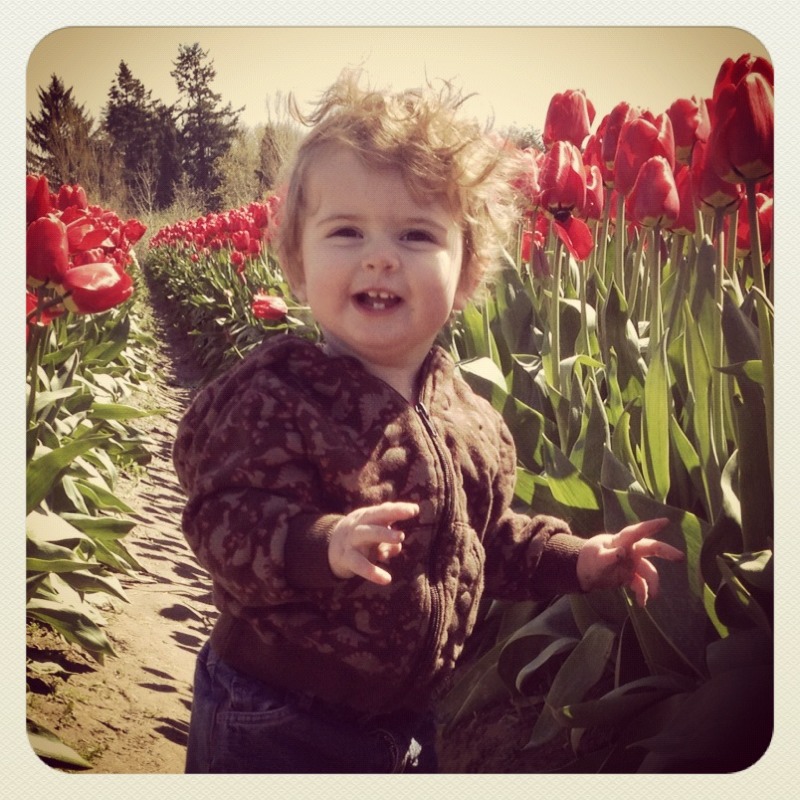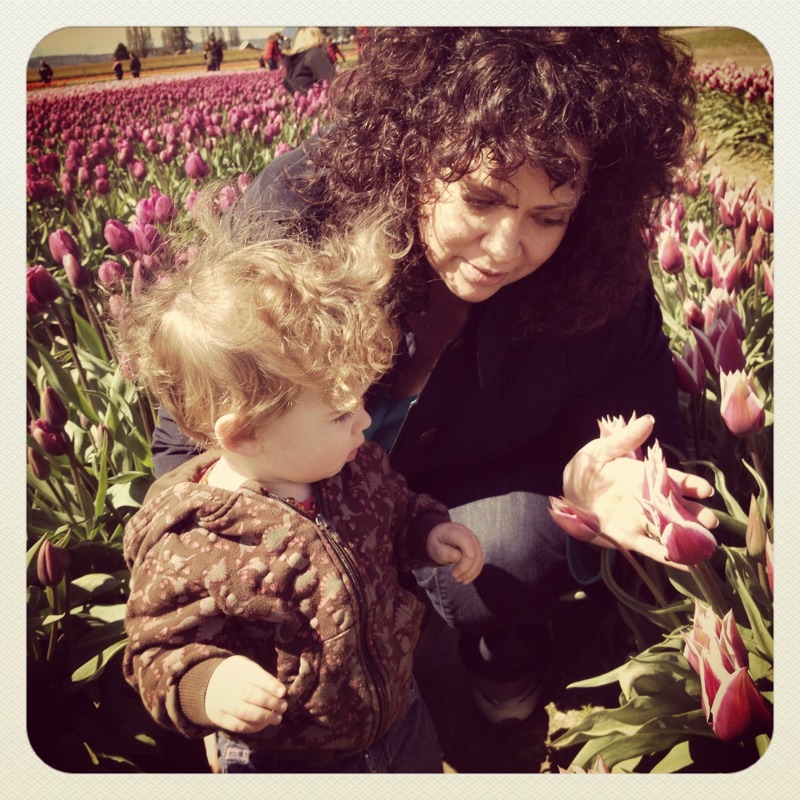 My mother-in-law was with us, as well. Can you tell where Phoebe gets her curly hair from?!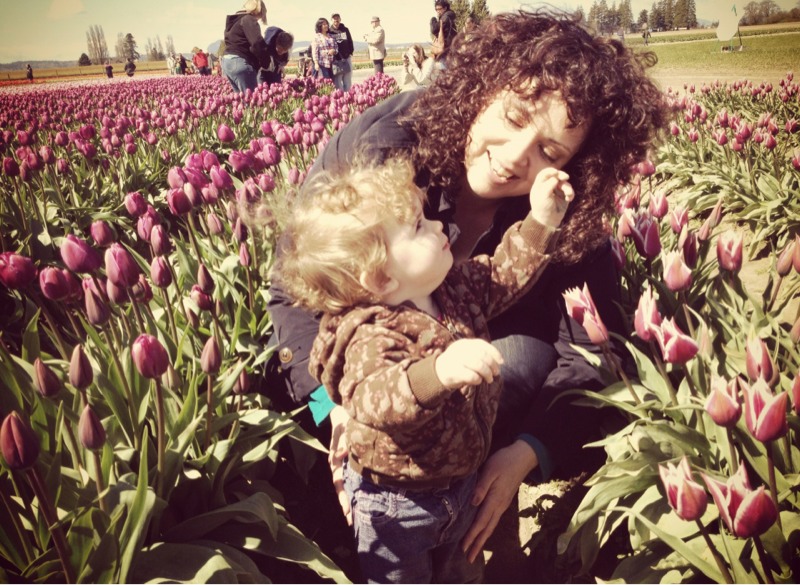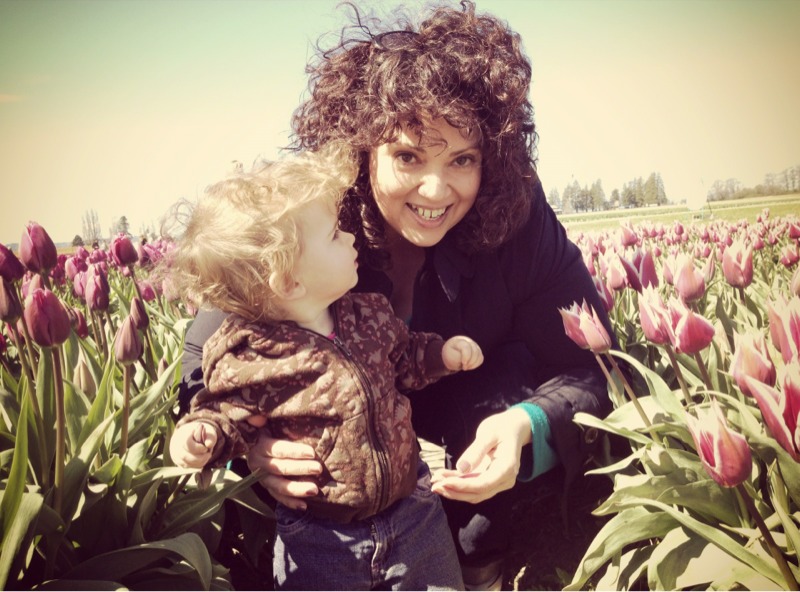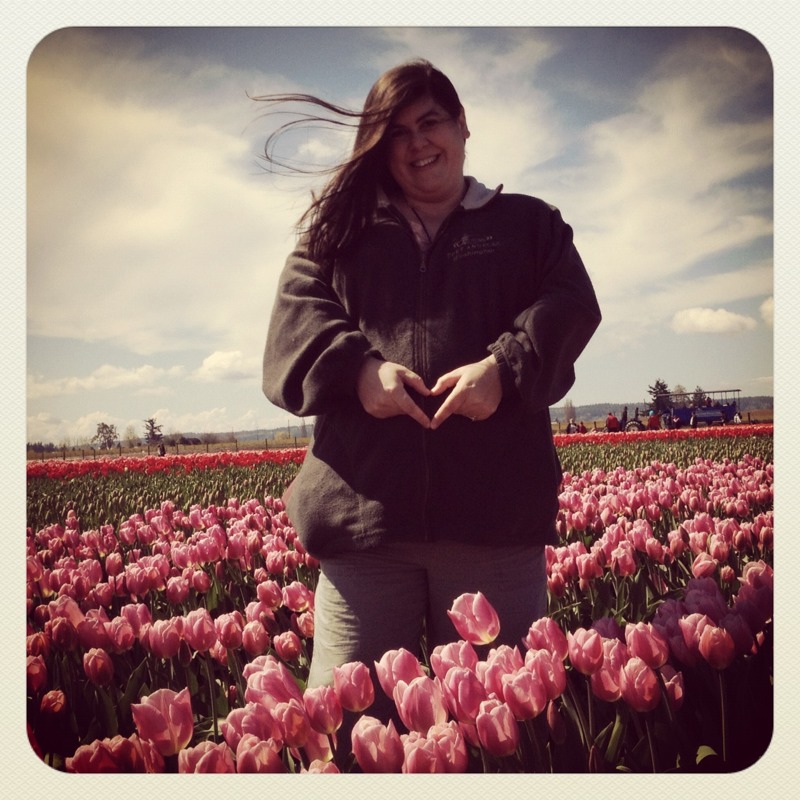 I love this beautiful picture of my sister and my 21-week-old niece who is in her womb.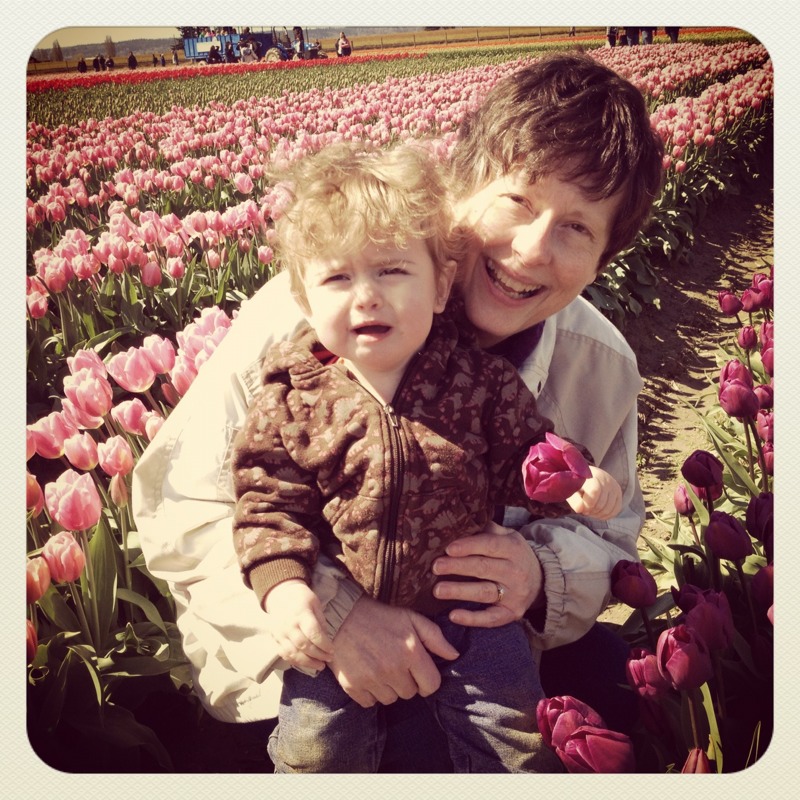 Phoebe got a little overwhelmed.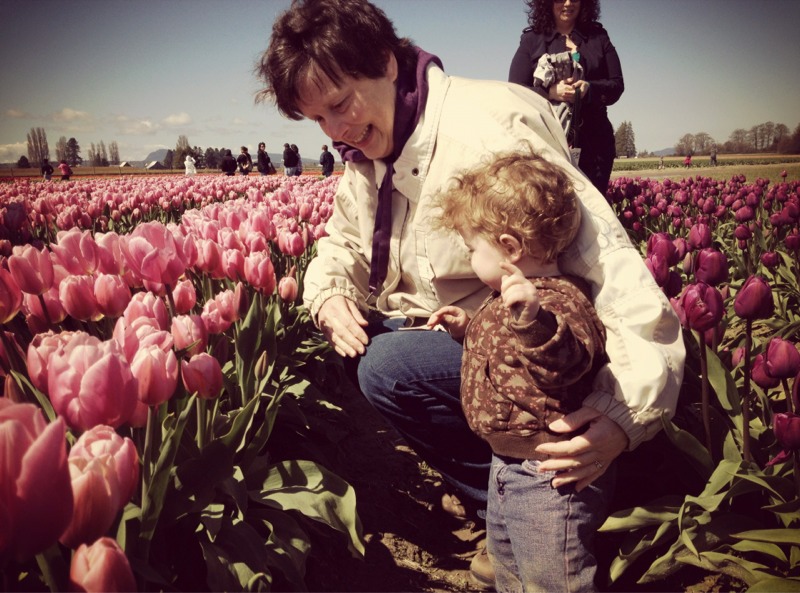 But we let her get back to the tulips, and all was made right with the world.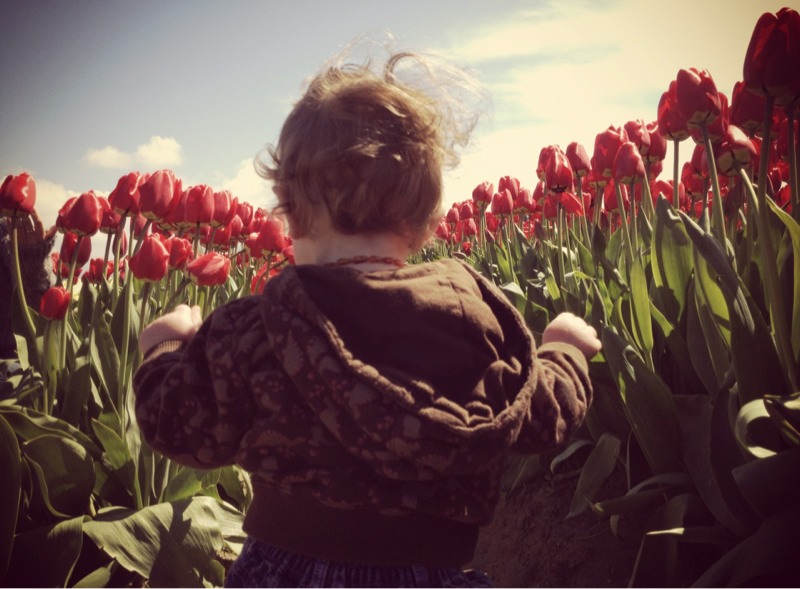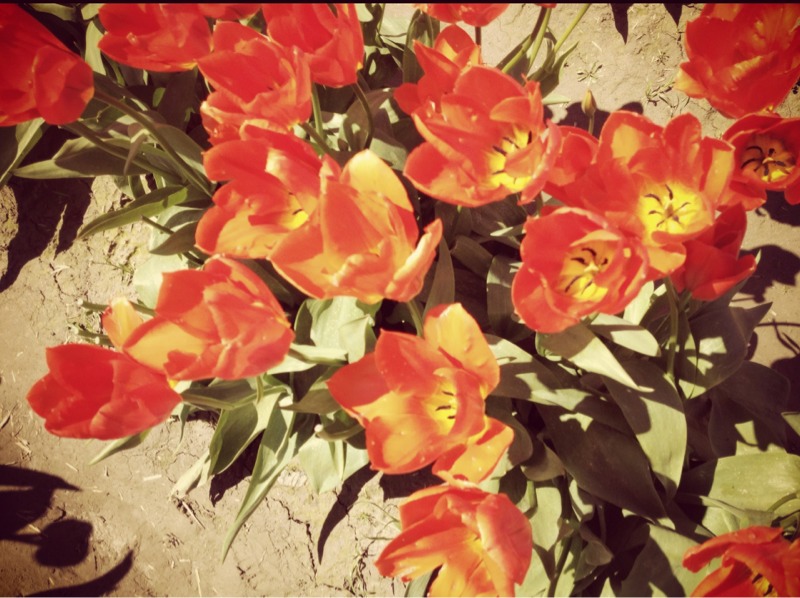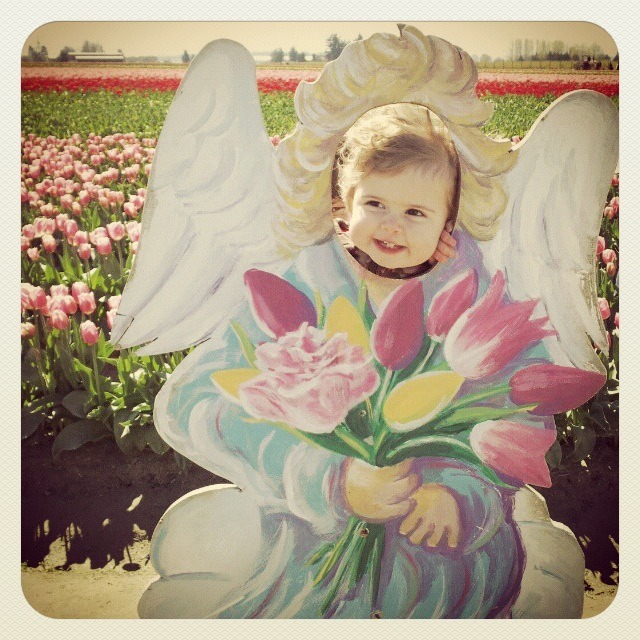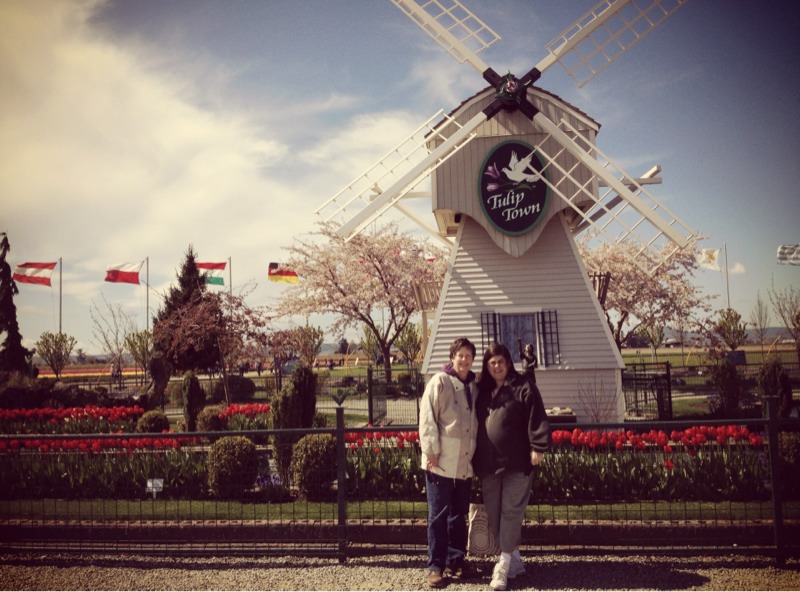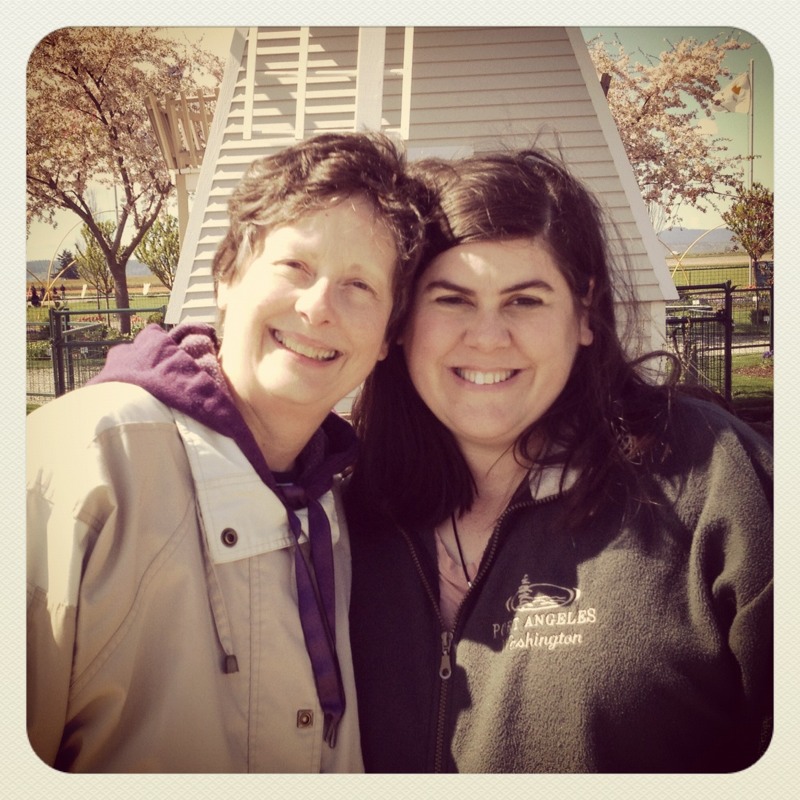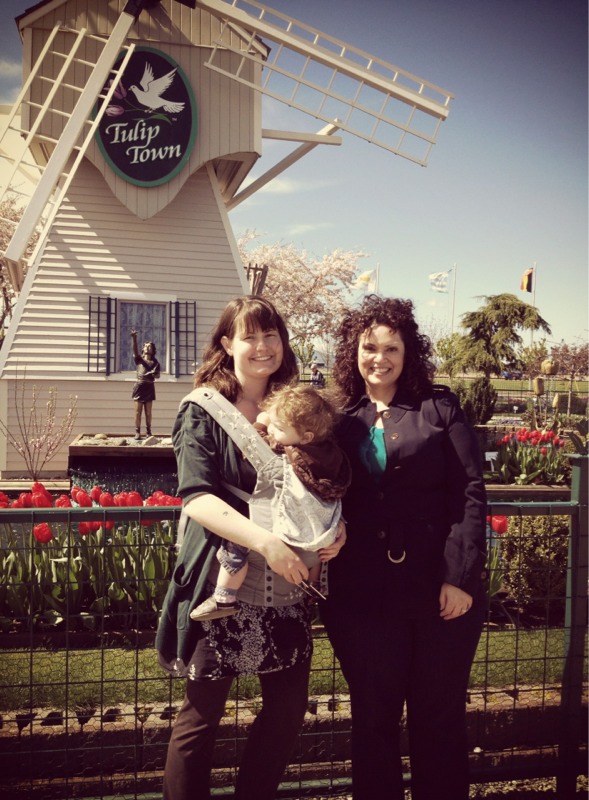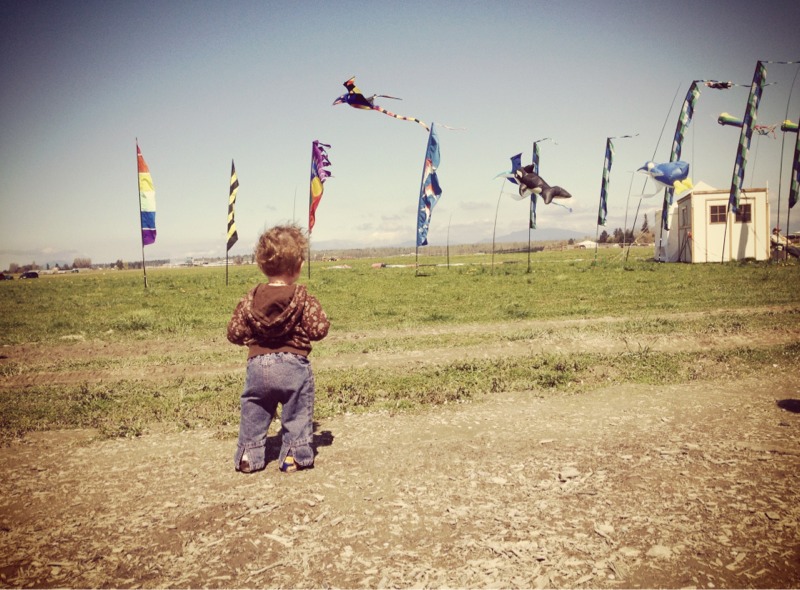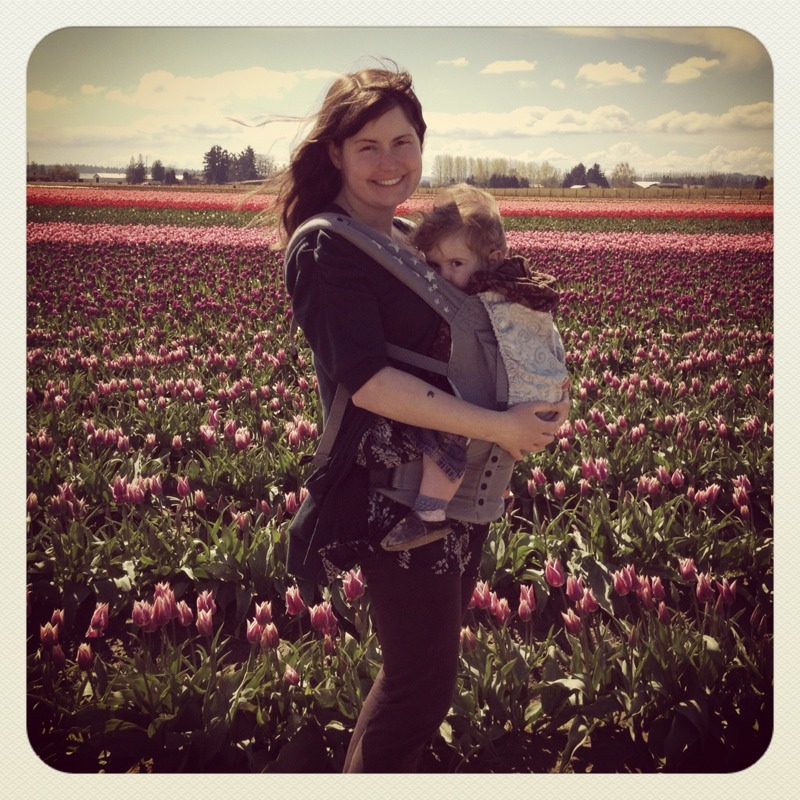 – Posted using BlogPress from my iPhone, 4/13/2012