It's time for another Phoebe post! My baby girl turned 10 months old on Valentines Day (Feb 14th).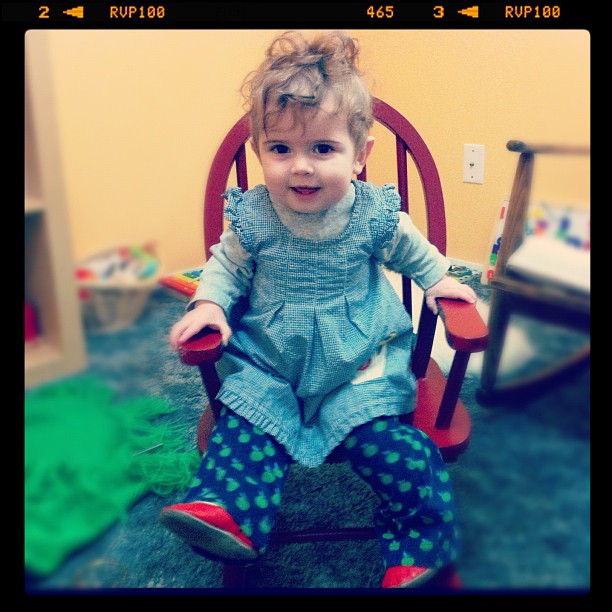 Here's her cute little Valentines get-up.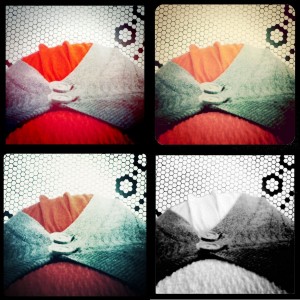 And here's how little Phoebe spent Valentines Day last year: in my belly! (I know. 4 belly shots. I'd just gotten my camera and was too in love with the different filters to just choose one. Lol.)

Over the weekend, Matt took Phoebe out on her first "Papa date" for Valentines Day. They planned on going to The Children's Museum in Tacoma, but it was packed. So they went to Half Price Books instead, and Matt let Phoebe pick out a new book. She chose one about ten little ladybugs.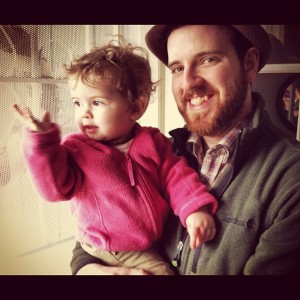 Phoebe waves goodbye as she and Papa Matt head out on their date.

Phoebe is growing up so fast, you guys. And you know what? It is so much fun being her mom. I love it. I love mom-ing her so much I feel kind of guilty about it.

Yes: being a parent is hard. I won't lie. It's not like we skip through the days singing "La la la" and making daisy garlands. But getting to BE there in my baby's life and watch her develop into this compassionate, spirited, multifaceted person…there is nothing in life that even compares to the uniqueness of this experience. It changes me continually. It makes me slow down, breathe deeply, and appreciate the depth and earnestness of life.

One of the most fun milestones yet? Walking!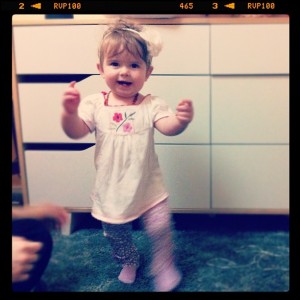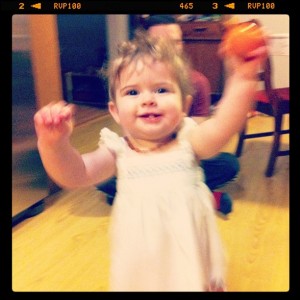 She's getting more & more confident & balanced every day!

She's such a goofy baby. She always wants to share a good laugh with me or Papa Matt.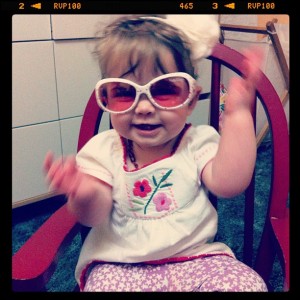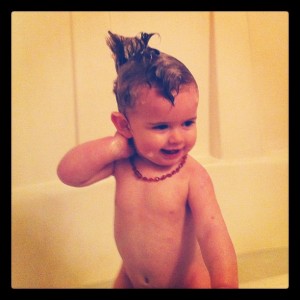 Striking a pose!
Phoebe is eating a lot more adult food these days. We don't purée baby food; instead we ate doing "baby led weaning." For the most part, Phoebe eats whatever we're eating. We often cut up her food for her, but she has 5 teeth and a strong smack, and she masticates her food expertly on her own.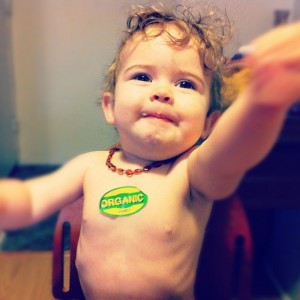 Organic baby! Lol.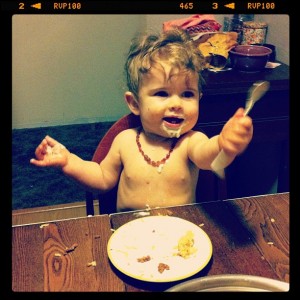 Yogurt got all over her face, but here she's politely handing is her spoon for some more yogurt.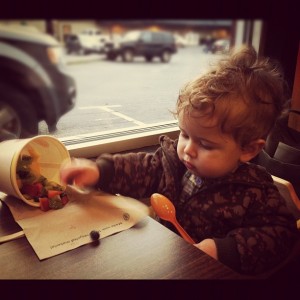 Phoebe loves fruit!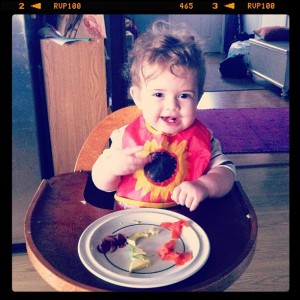 She loves smoked salmon.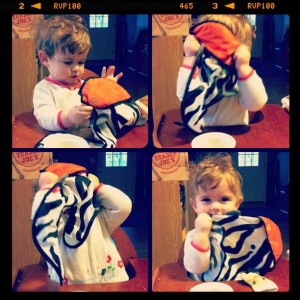 And, sometimes, she just loves playing with her bib.

Pottying is going well. We've caught all but 2 poops in the potty this last month. Phoebe has been saving a lot of pees for the potty, too. She stays completely dry overnight about half the time. And, if we're out around town, she will also hold her pee until i offer her the potty in the car. Our latest development? We have a toilet seat insert now and Phoebe pooped and peed in the adult toilet today. Such a big girl!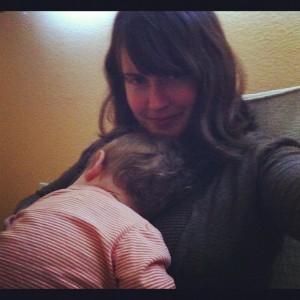 Thankfully, Phoebe still nurses. She's so busy during the day, she mostly only nurses when it's time for sleep. I cherish these moments…especially when she falls asleep in my arms.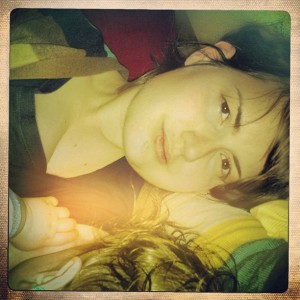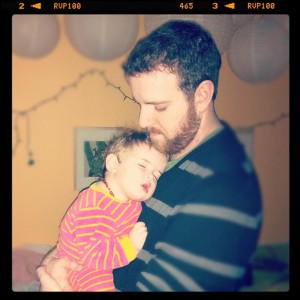 People say babies don't remember, but I don't buy it. You may not have language to help you categorize and label your experiences. You may be so young now that your experiences become swallowed by the years to come. But I like to think we are creating a long, strong swatch of love as your beginning and that you will rub your deepest feelings on it and measure all your other experiences against it from these moments forward.
Just because it doesn't have words, it doesn't mean it's not a memory. Muscles have memory. There are memories embedded deep in smells. And the heart rings deep with memory of times when it has been filled and fortified by love.
I hope we are giving you one of those times.
I hope our love for you touches you for your entire life.
Love,
Your Mother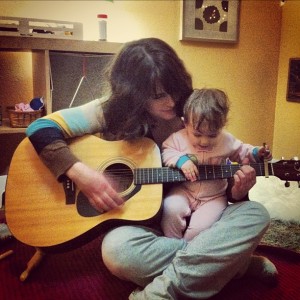 By ekwetzel
2012-02-24

– Posted using BlogPress from my iPhone