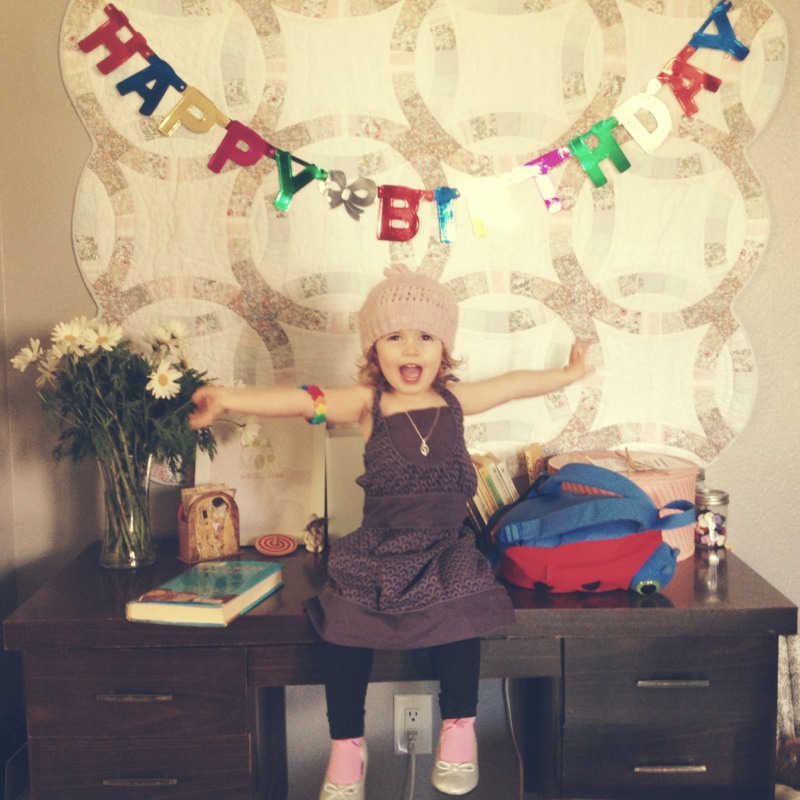 I'm filled with joy. I'm filled with sadness when I think of time passing. I'm so happy; Matt and Phoebe fill me up in ways I could have never dreamed. I want to always be this happy. And part of being happy, I think, is not trying to hold onto happiness like a Thing, but to let go and let life pass through you. And sometimes you'll be sad. And that's ok. And it will pass. And sometimes you'll be over the moon. And that's ok. And it's ok when it passes. But the JOY comes not from any one innocuous moment or feeling, but from Being OK no matter what comes to pass. So. On this birthday. I remind myself: there are joys unknown yet to come. And all thing that come must pass. And JOY lives eternal.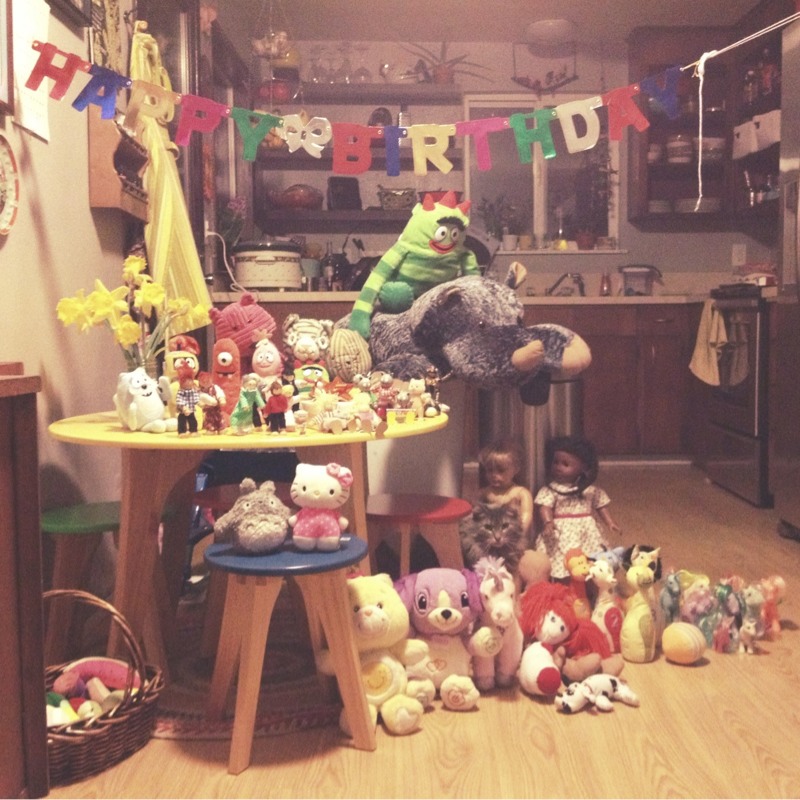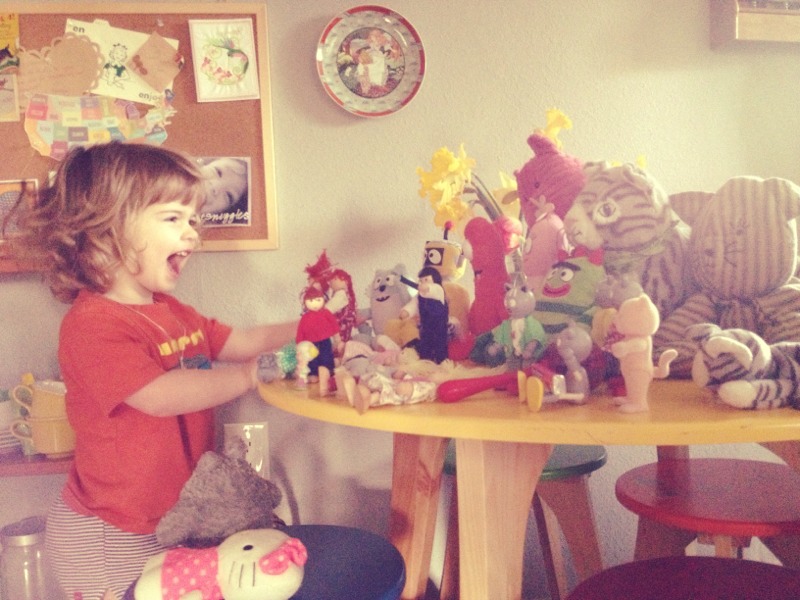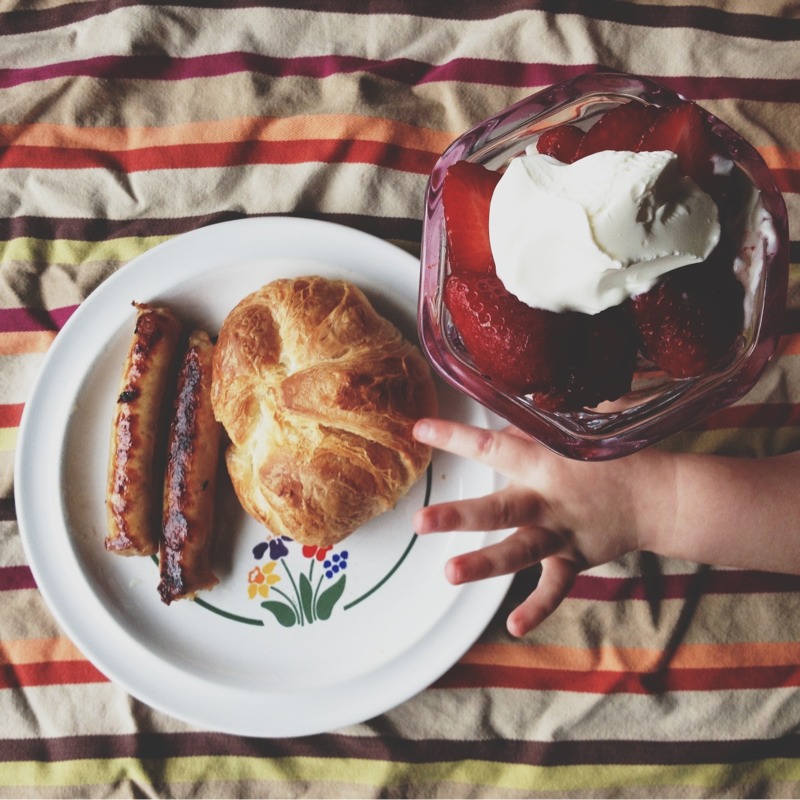 Birthday breakfast.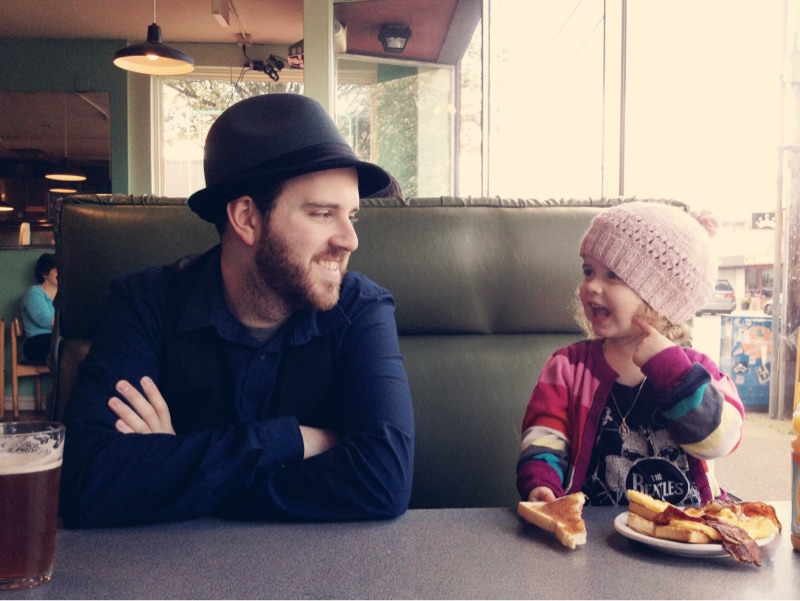 Lunch at Phoebe's favorite spot: Shakbrah Java.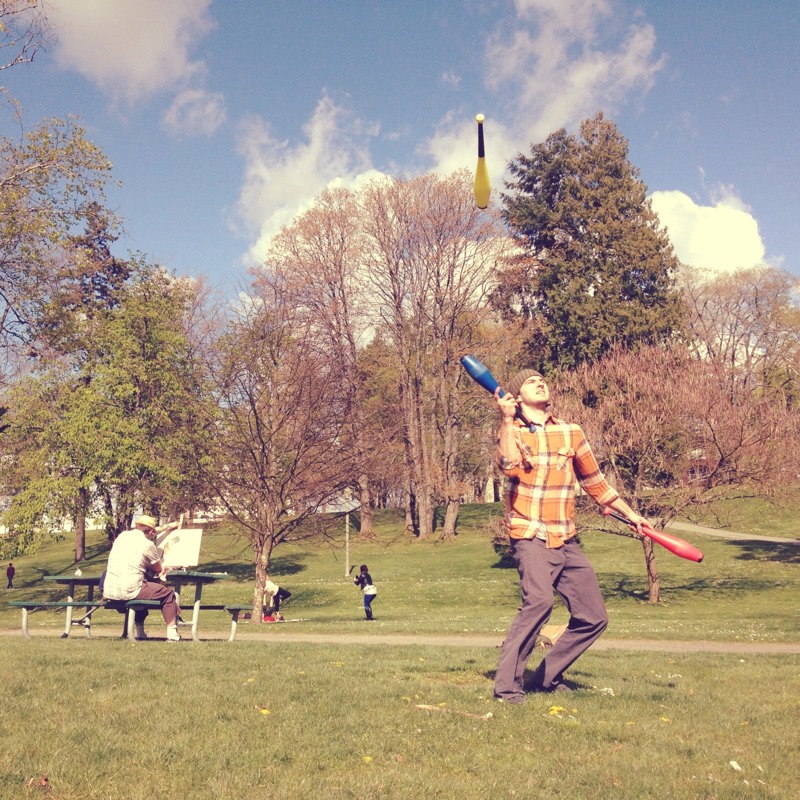 Juggler & painter & acrobats in the park!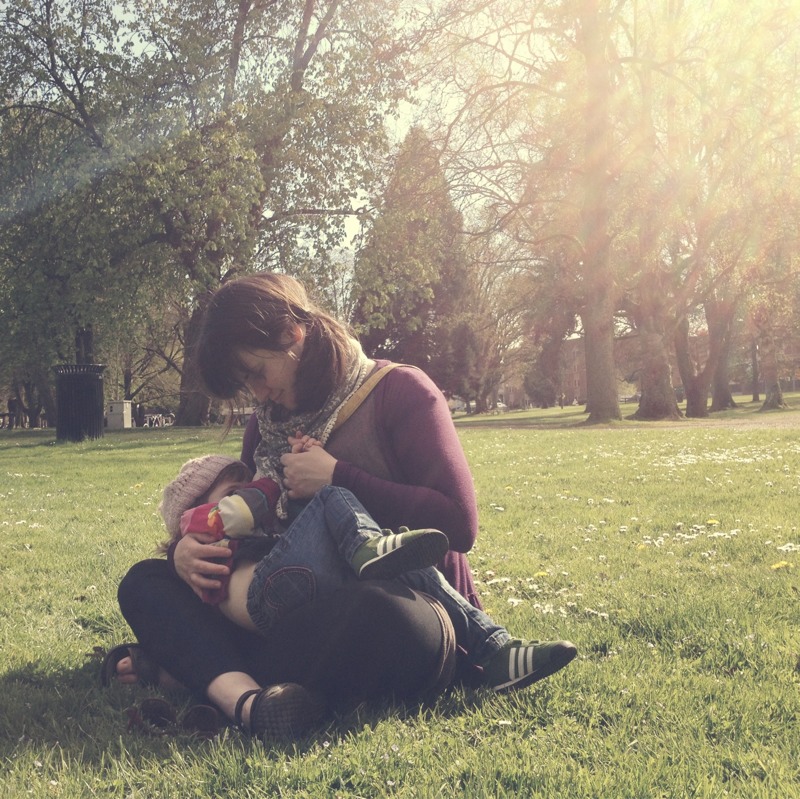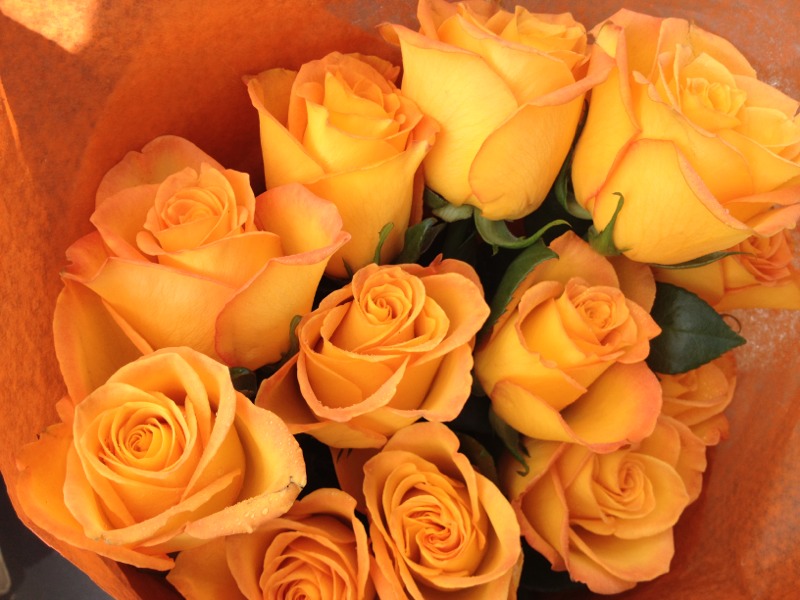 She picked out a bouquet. Yellow roses? Girl's got CLASS.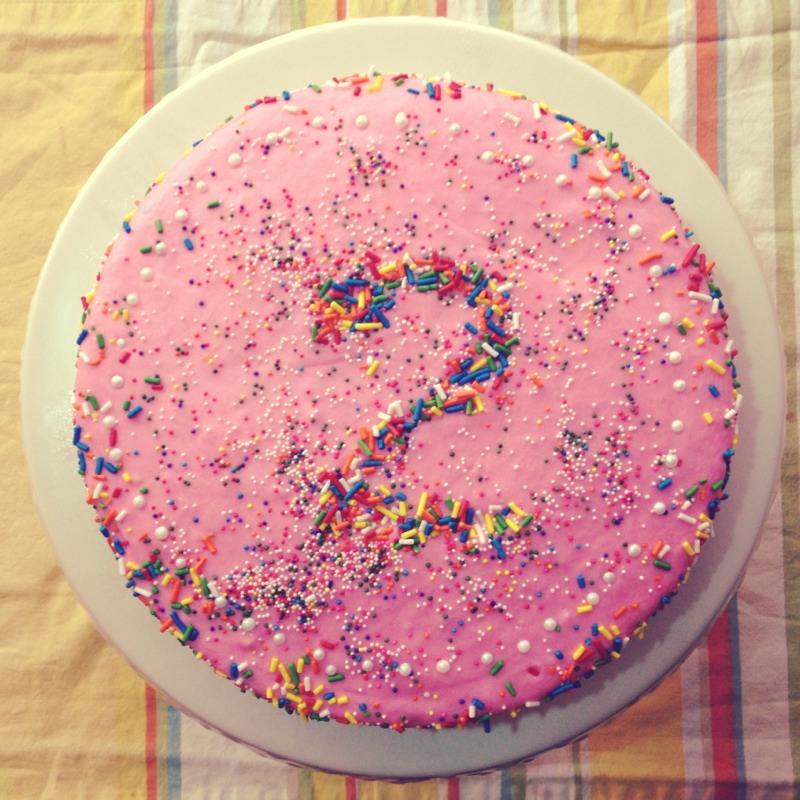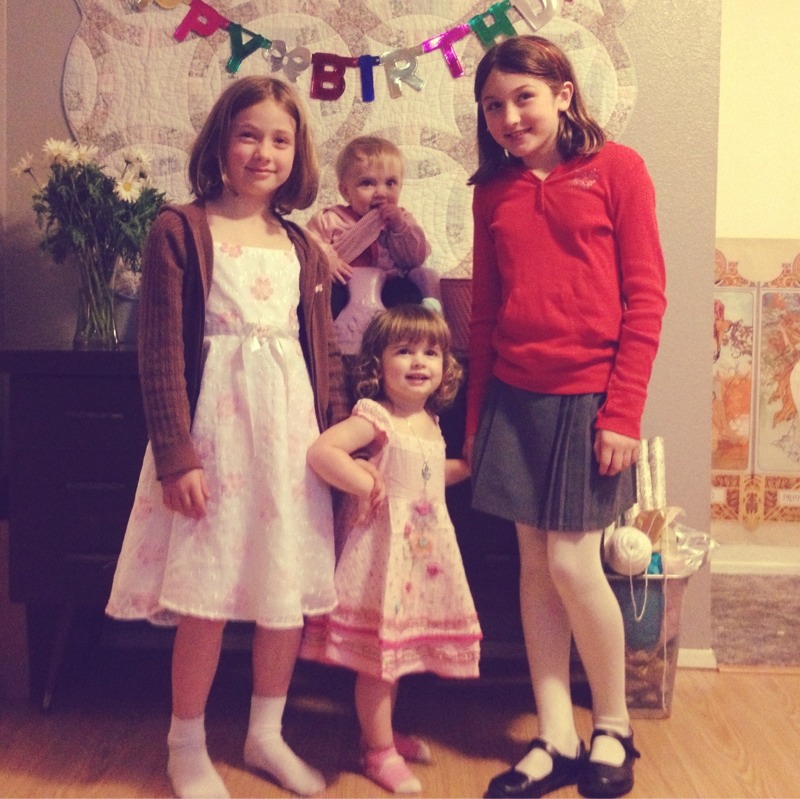 Impromptu mini party with family & close friends!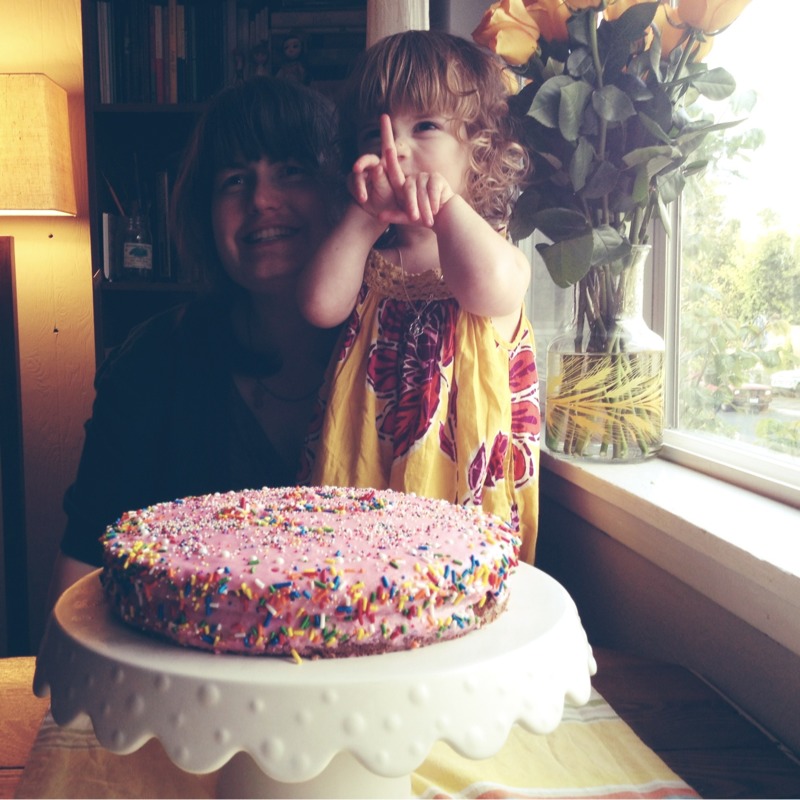 "How old are you Phoebe?"
"TWO!"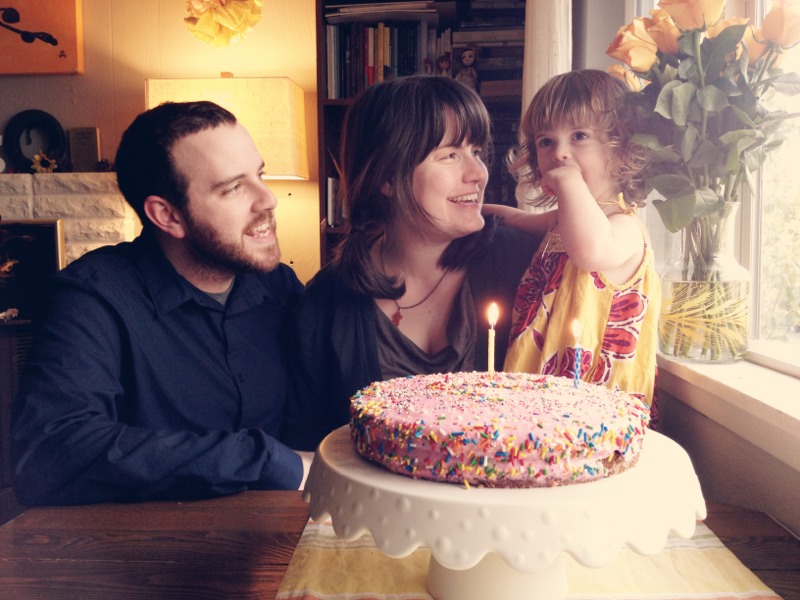 By Erin
4/14/2013

PS: Yes. We had a zillion outfit changes. ^_^ It was a messy day. Lol.

– Posted using BlogPress from my iPhone