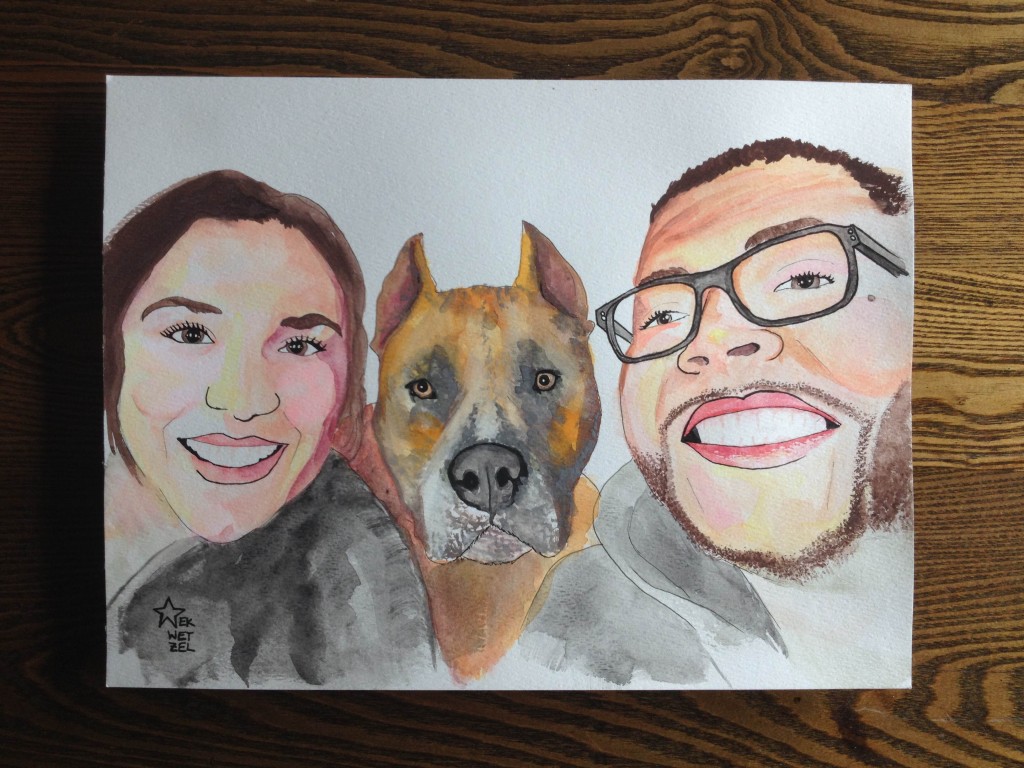 You & me & a puppy makes THREE! I enjoyed this fun family portrait of Lauren and her new little family.  The more I get the opportunity to paint animals, the more fun I have with it. This dog was no exception! As I worked on this painting, I kept thinking about my own life. When Matt and I were engaged and newlywed, everything was fresh and rosy. We chose a cat to have together, Scooter, and she embodied our bond. I imagine Lauren's pup holds a similar place in her heart!
This painting is a compilation of two different photographs. The finished work is watercolor and ink on 9 x 12 inch watercolor paper.
Thank you, Lauren, for inviting me into these new moments in your family's life!! It's such an honor!
^_^ Erin