Here's a little post, with a few portrait commissions that I've completed recently…
Newborn Family Portrait
This portrait was commissioned as a gift for the family featured, to celebrate the birth of their new boy, as well as commemorate the relationship the dog had with the boy after the dog's passing. It is a compilation of three different photographs (they didn't have a good photo of all four of them). I am particularly fond of the impressionistic field of grass, a detail the client specifically requested.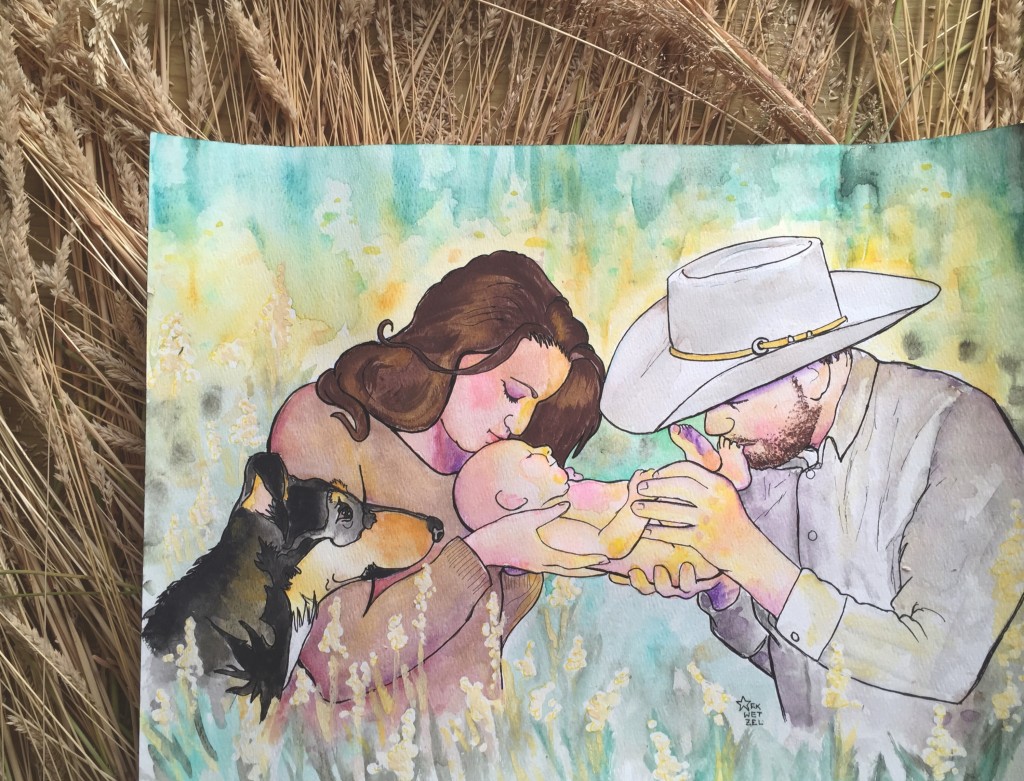 Watercolor and Ink on 11 x 15 inch watercolor paper.
A Couple, In Love
This portrait was a wedding gift for a couple of best friends. The client sent me two pictures, describing what she liked about each one, and I was able to offer a solution that would not only give the effect she wanted, but also keep a consistent feel to the overall composition.
An additional request for this commission was that hummingbirds be incorporated, as they were meaningful to the couple.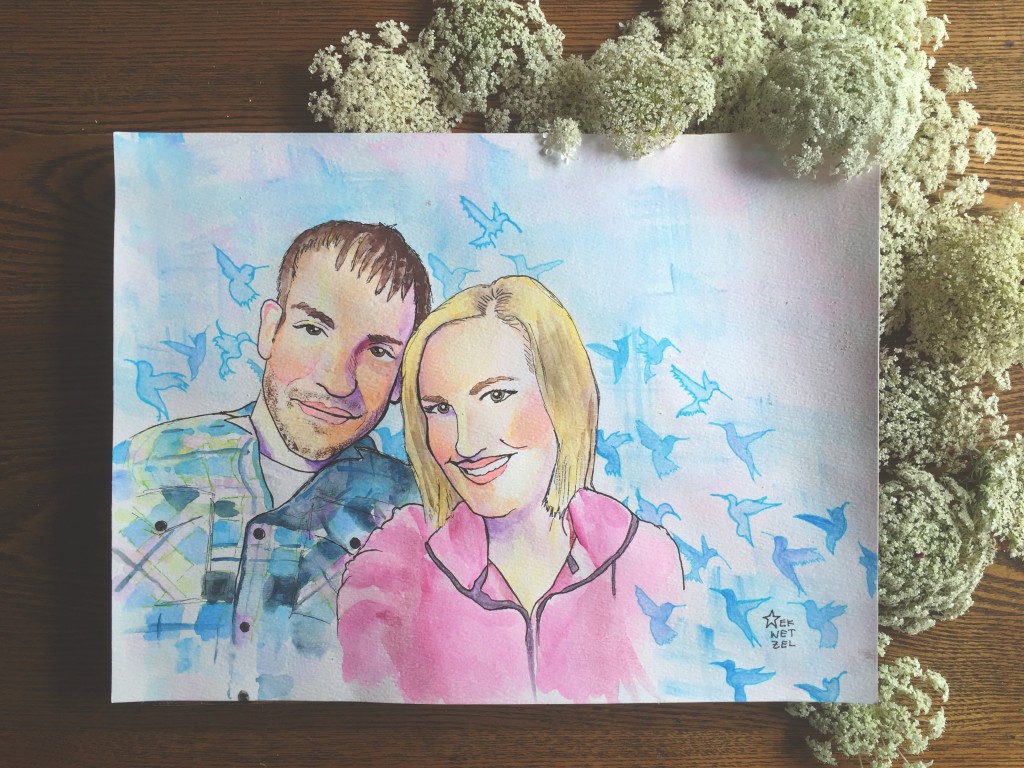 Watercolor and Ink on 9 x 12 inch watercolor paper.
Two Siblings
This portrait was a gift from lovely lady to her husband, for his birthday. She sent me several photos of their kids, but the best one for the painting also had a third child (a cousin). I simply edited out the third child and filled in the space with a completed body for the young girl.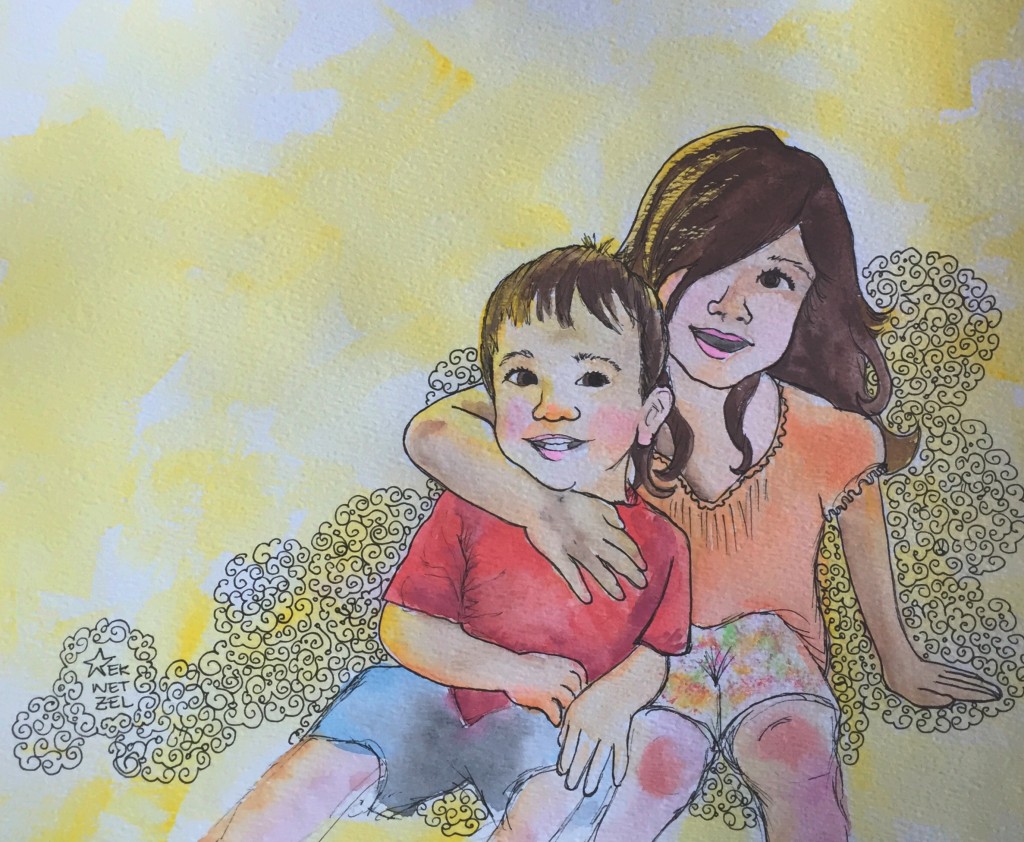 Watercolor and Ink on 9 x 12 inch watercolor paper.
---
Thank you for following my art and supporting my work! If you would like to see more of my portfolio, you can check out my art gallery.
Are you interested in commissioning a painting? Email me at hello@darlingillustrations.com with your ideas or questions. You can also check out this page for general information on getting started.
^_^ Erin