Sometimes bloggers err on the side of only talking about the good/perfect/awesome parts of their lives. "Mommy bloggers" can be particularly awful offenders. Instagram pictures of clean, smiling children in perfect little outfits. Delicious and gorgeous meals. Beautiful and fun outings. New mom shoes. New mom hair. Date night.
It would be an oversimplification to say we are braggers. I don't think that's it at all. I think we are optimists. I think being a mom is hard, really hard, and so we focus on those parts of parenthood that give us joy; because, truth be told, a little joy is the gas in the tank that we need to fuel us through parenthood. That and our morning coffee. Getting a few things accomplished or making something beautiful or having a really fun moment…this is what makes us content to not need to be perfect. You could call it "appreciating our blessings"…I call it a way of life. I call it happiness.
So. In the spirit of happiness, I share with you: scenes from a toddler-decorated house. 🙂 I know your house probably looks like this, too, if you have a toddler roaming your halls.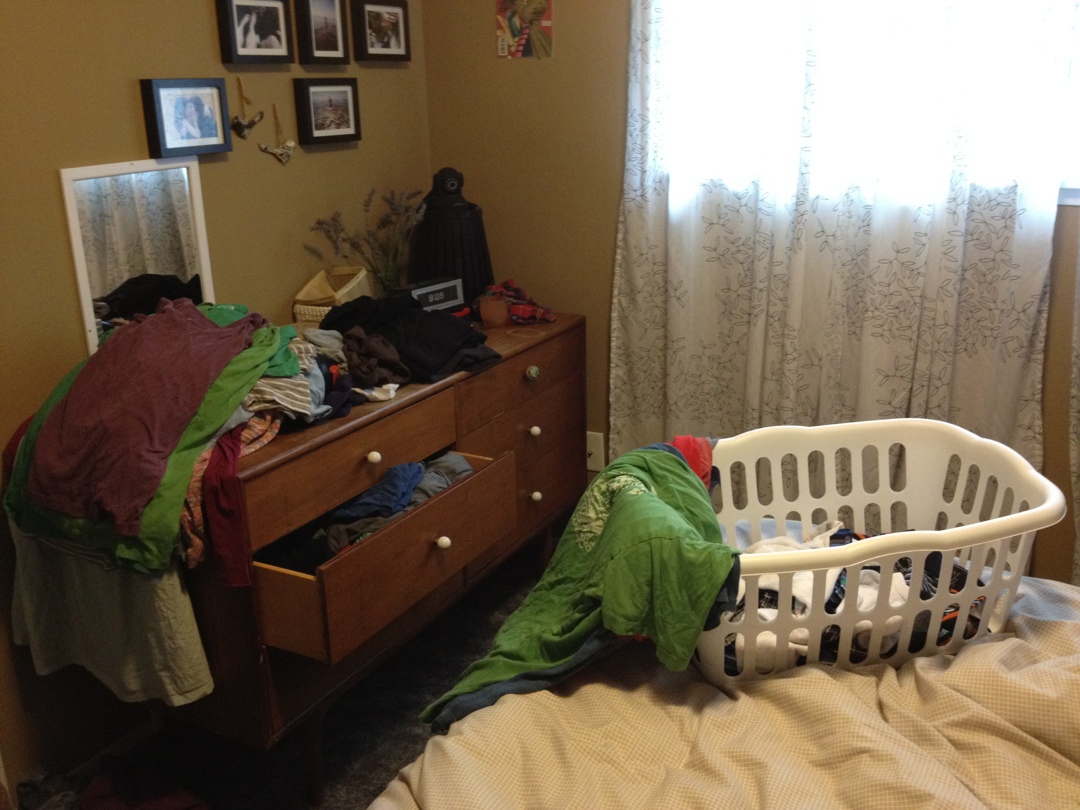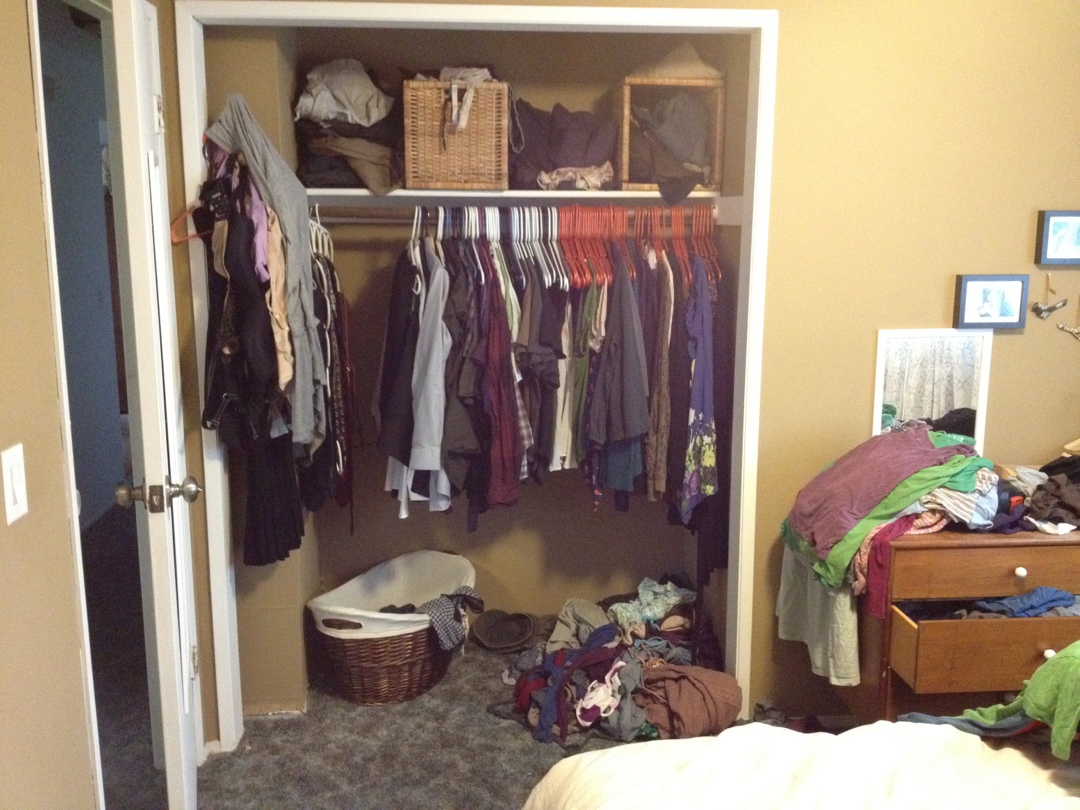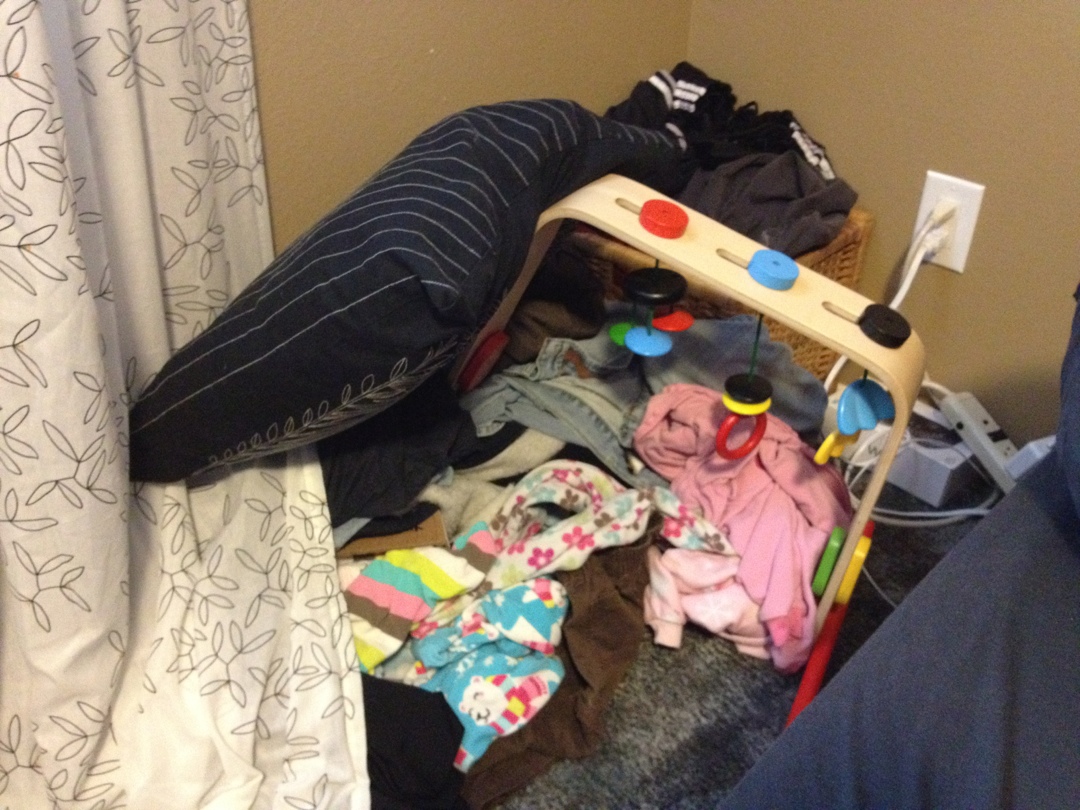 Since Phoebe pushes the chairs to wherever she wants to climb, we've resorted to laying them on the floor.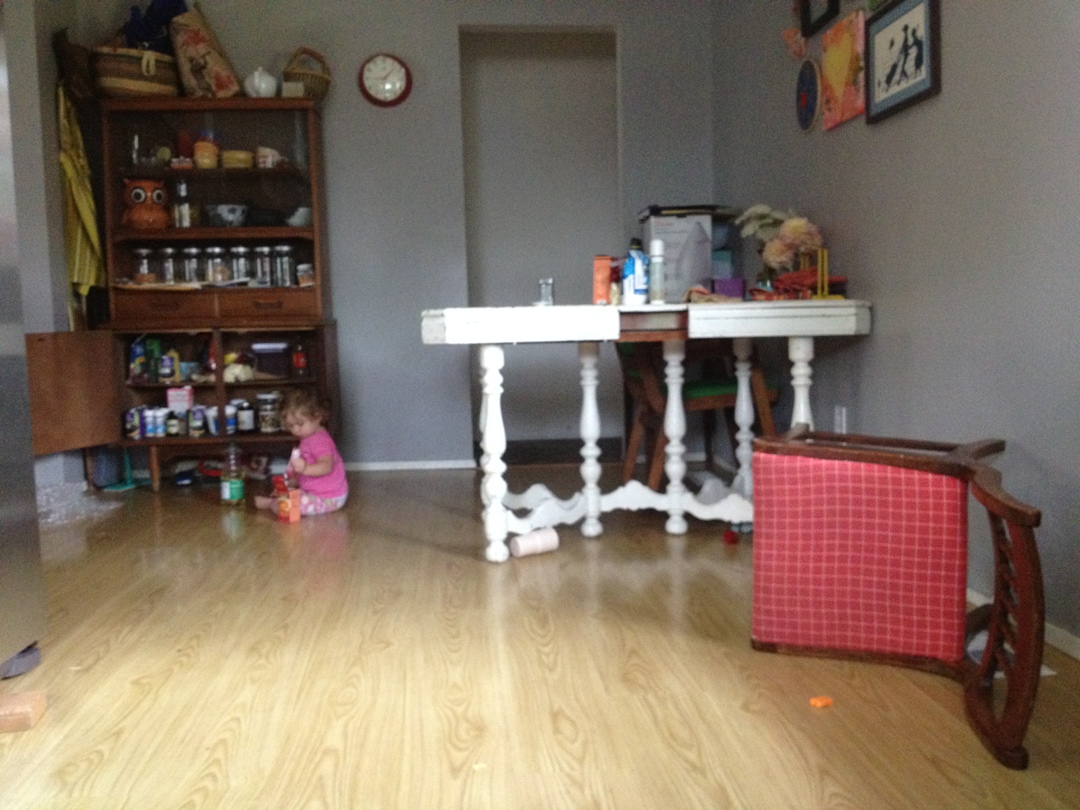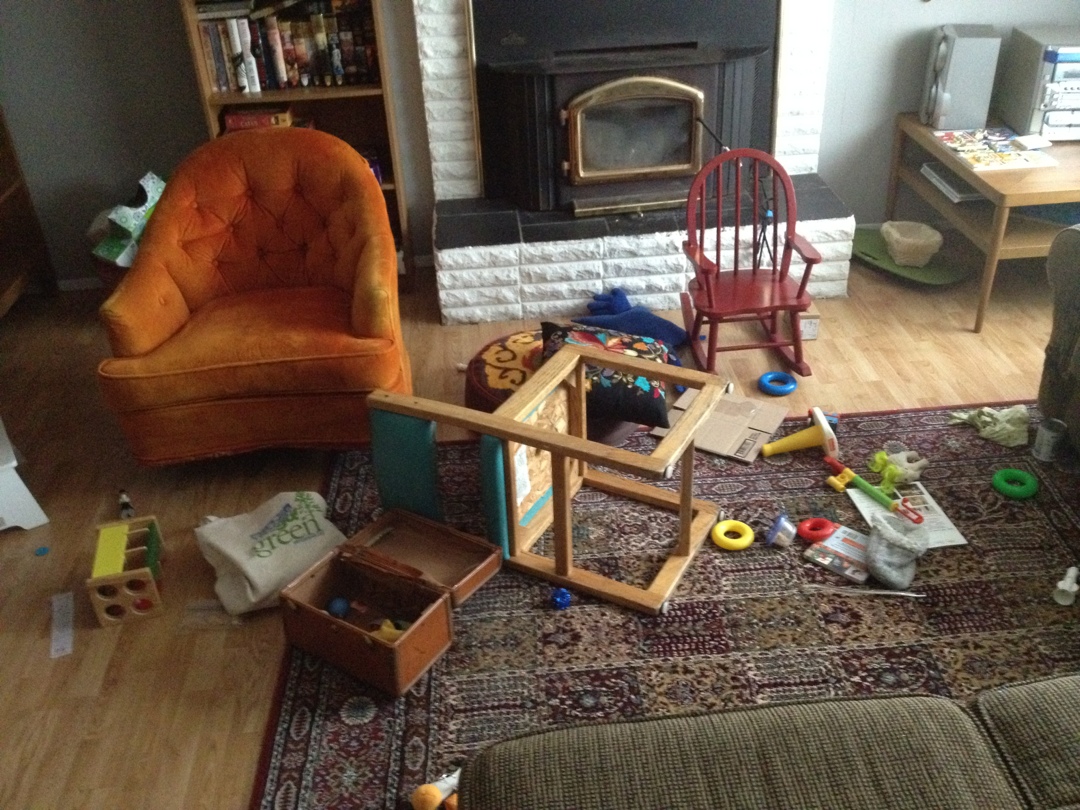 Yet, she still finds a way…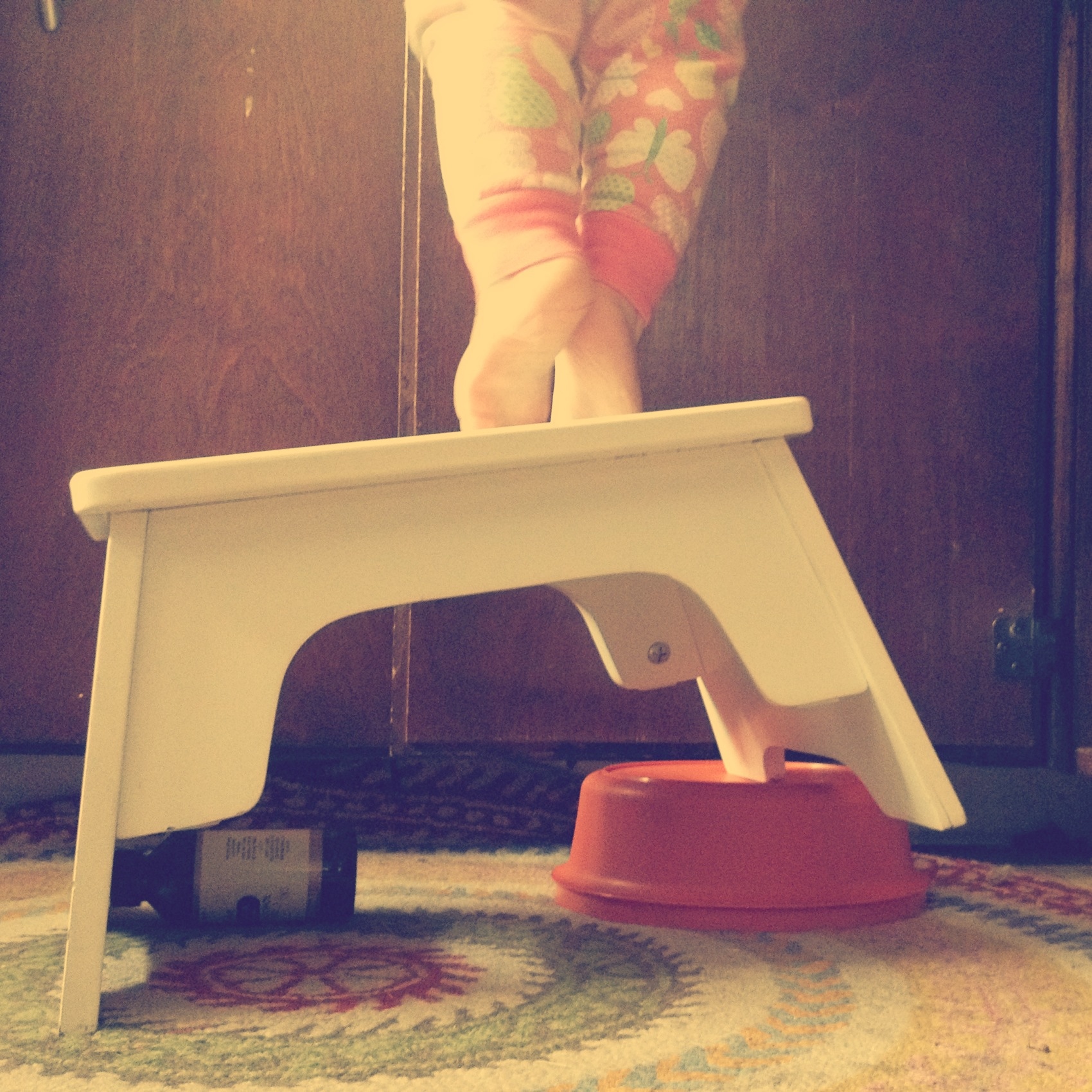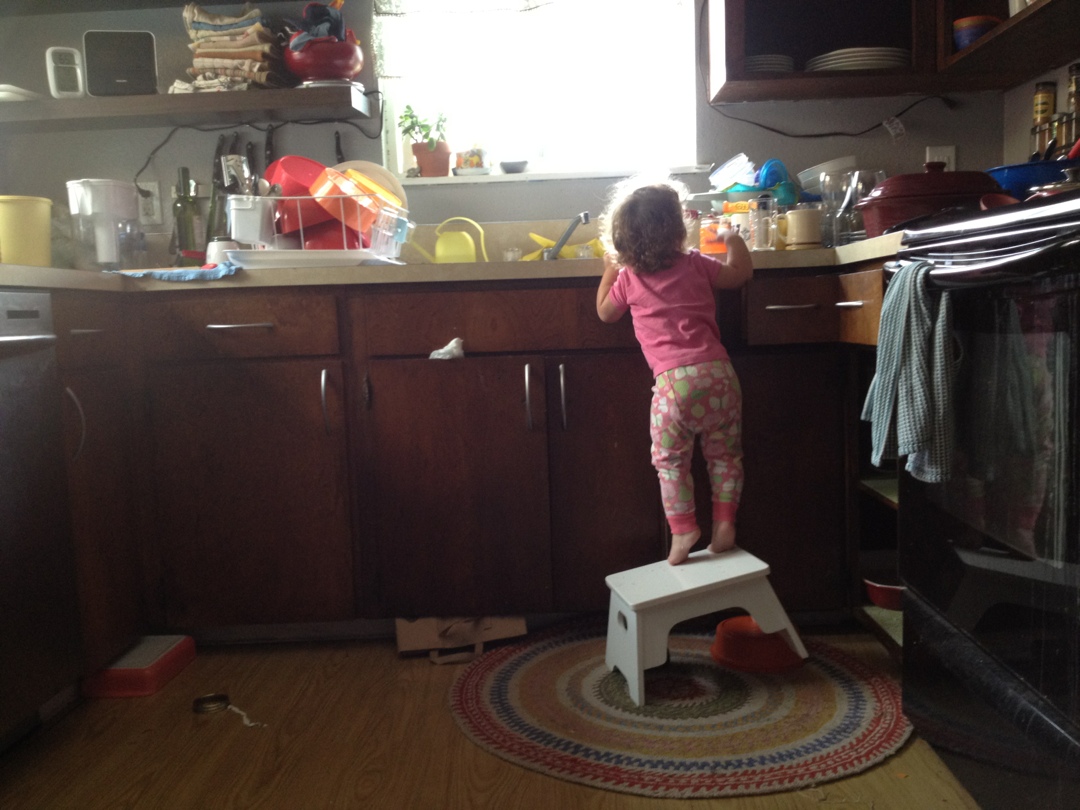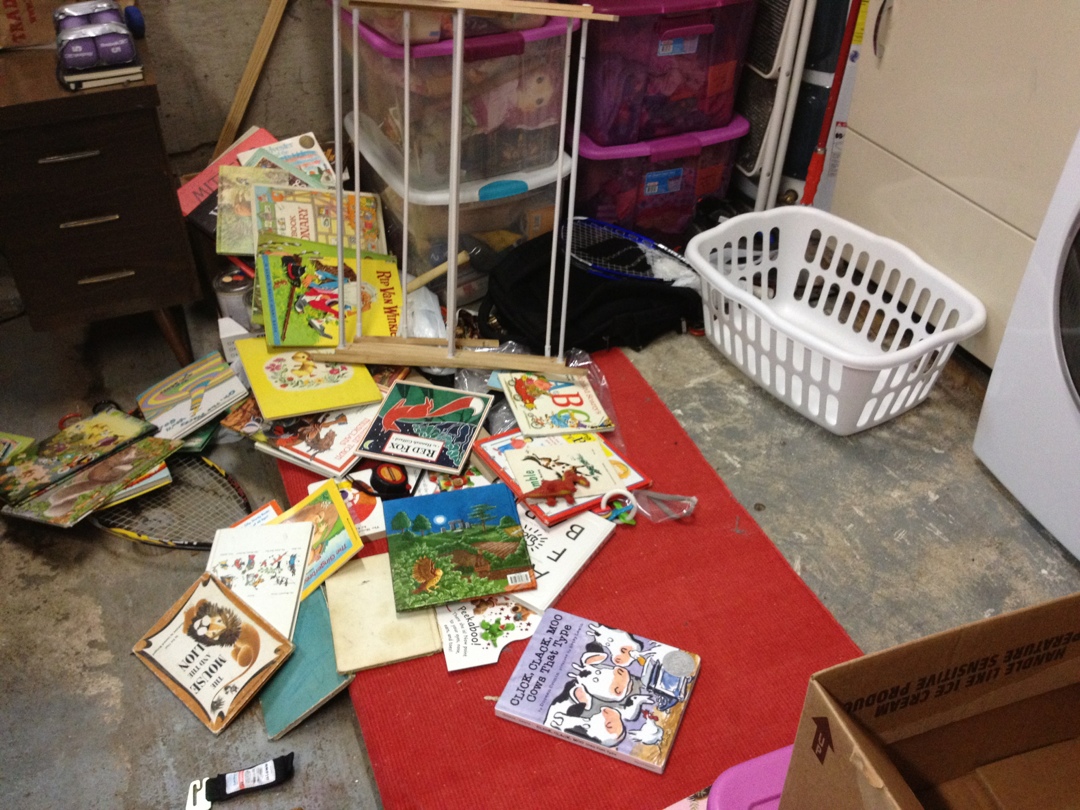 One day, instead of cleaning, we painted this heart canvas for Papa Matt. (And somehow the messes took care of themselves).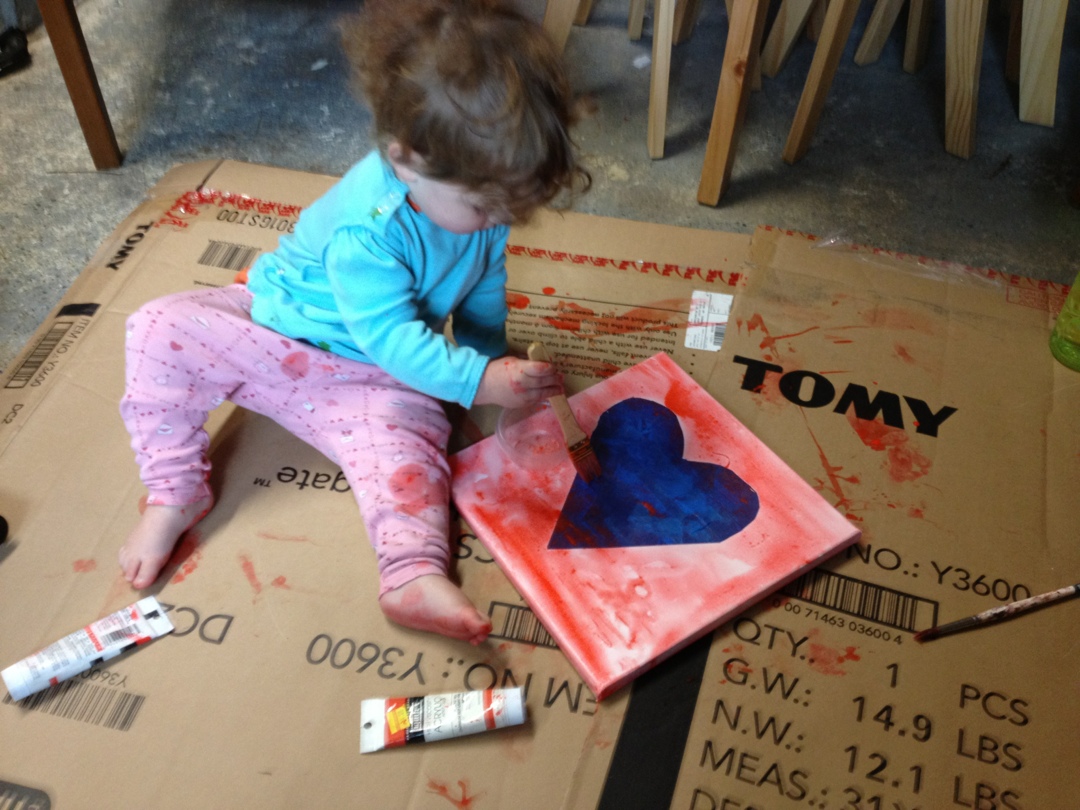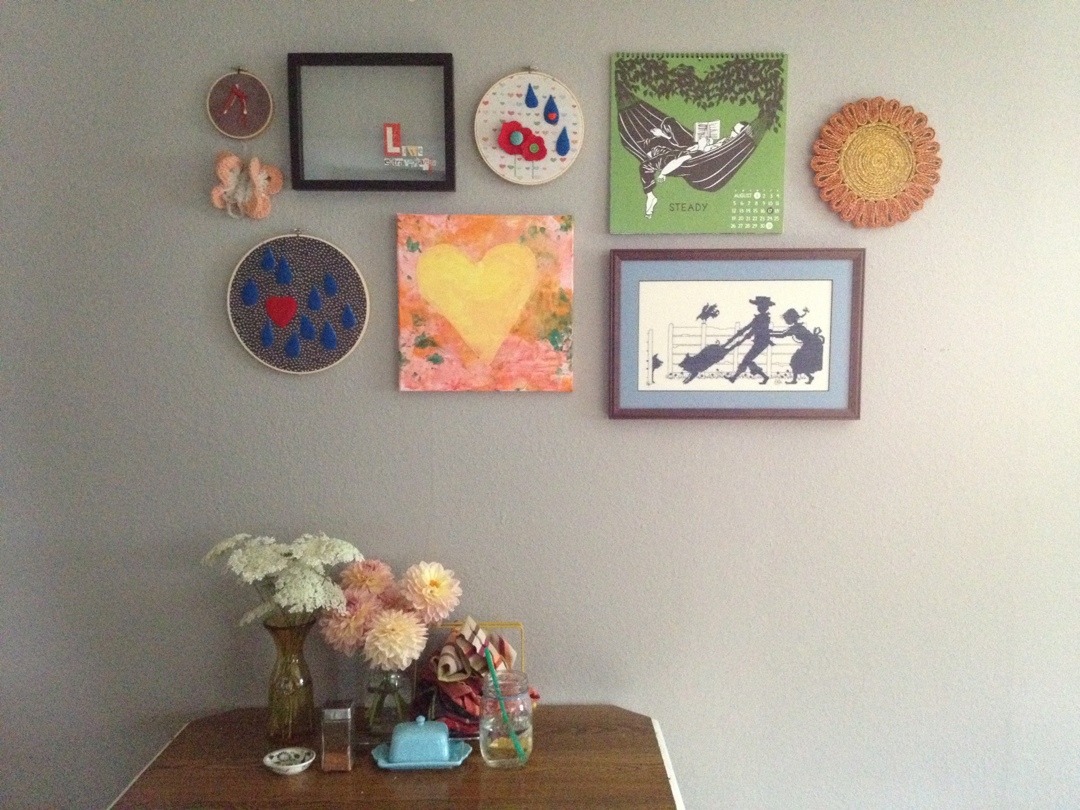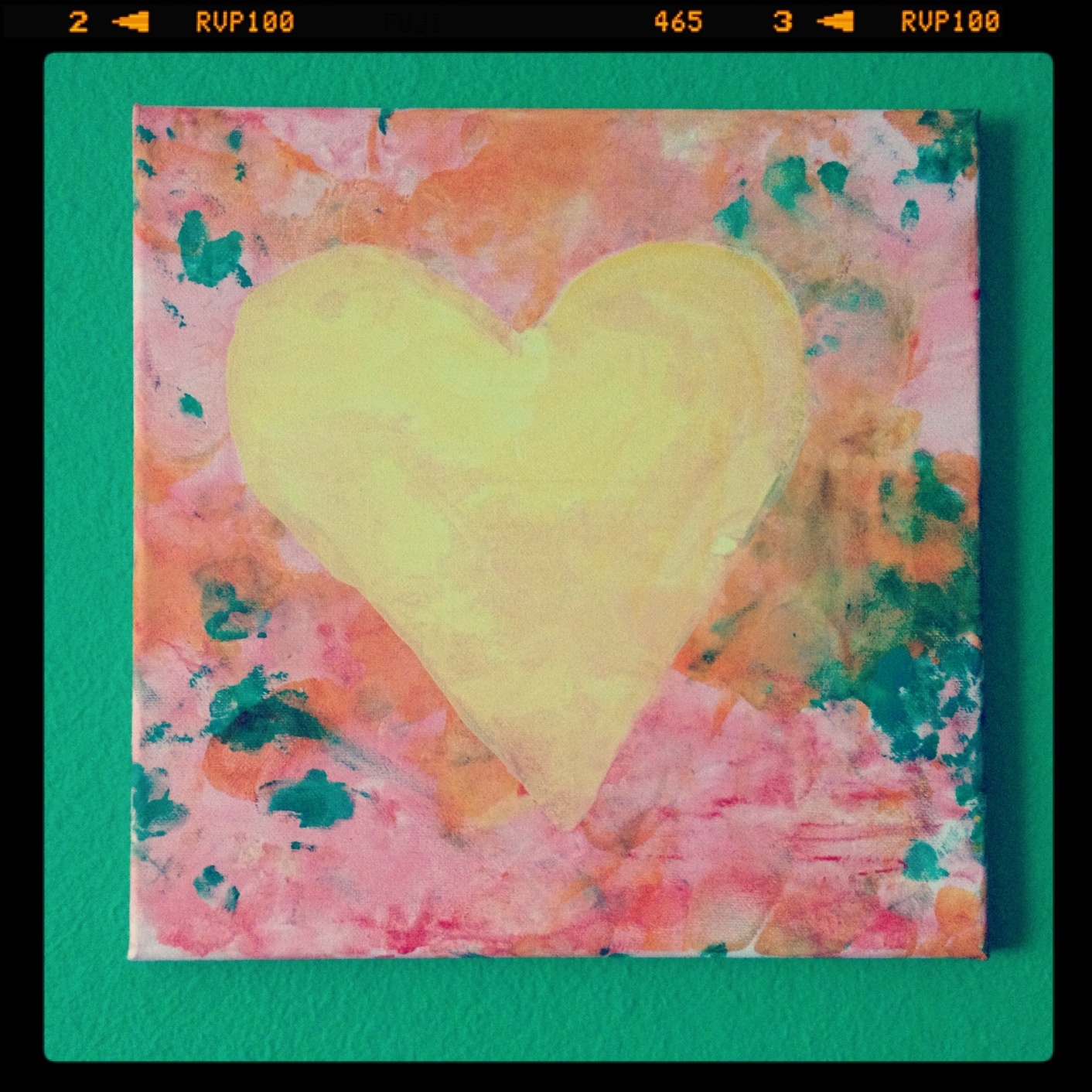 ^_^ Erin
2012-08-02