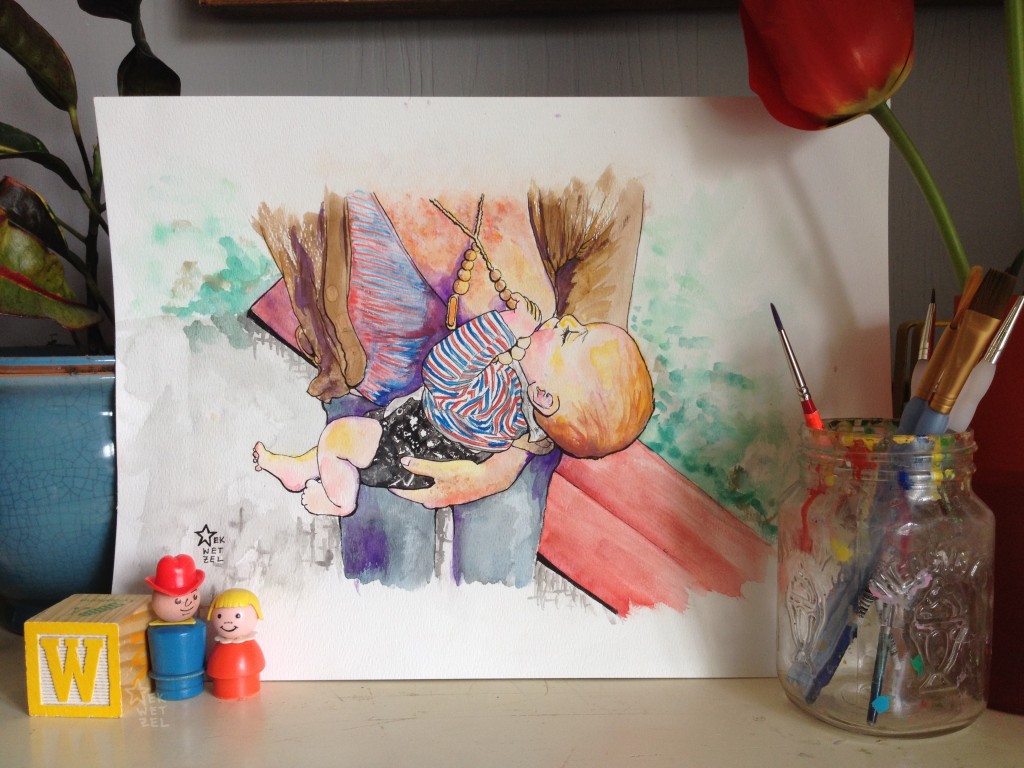 Don't ask me to save the world.
I burn my toast,
I forget my keys,
And I can't keep a plant alive.
But I can do this.
I can sit here and breath.
I can feel your chest
Against mine.
With you at my breast,
I can fill your round little belly.
I know things ain't perfect, but
Sweetie, let's just stay awhile.
By Erin Wetzel
© 2014 ekwetzel. All Rights Reserved.
Check out more nursing portraits over at my project: The PUMP ROOM Nook.
(Thank you Kaitlyn for letting me use your photo as inspiration for this painting.)