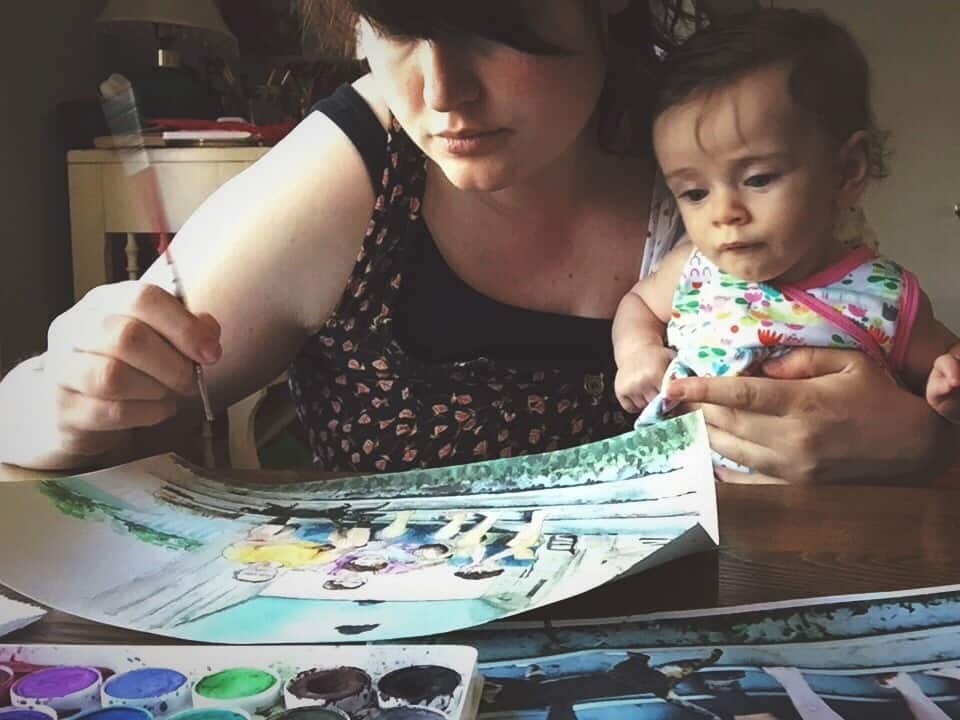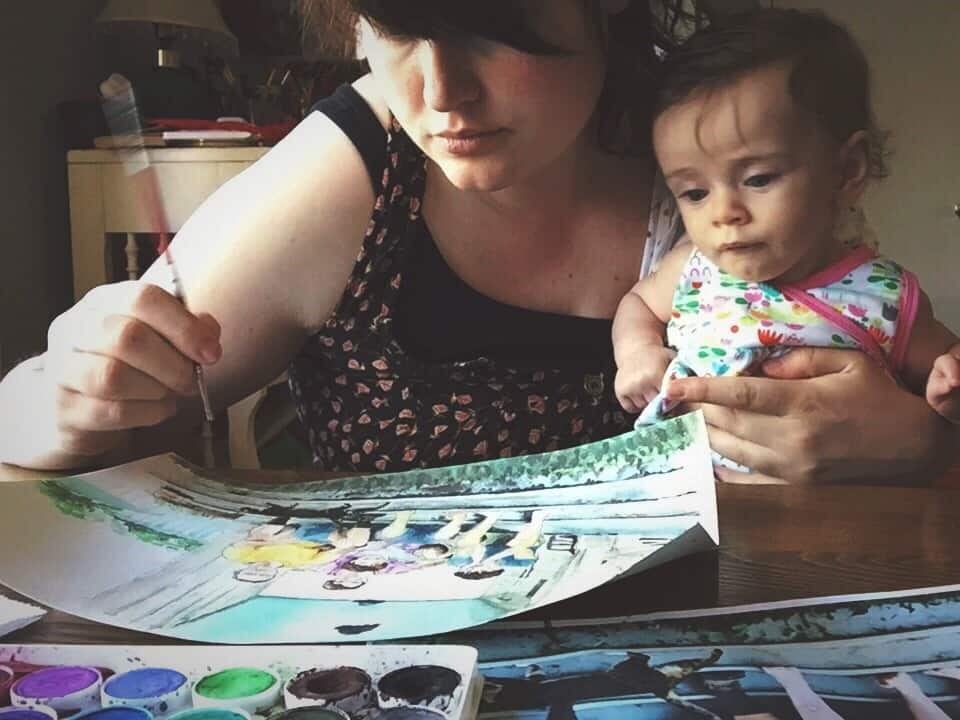 I wrote this guest post a couple months ago for Penelope Trunk's homeschooling blog.
You can tell when we're broke, because that's when I run my art sales. Last week, we needed gas and groceries. I set a discount for art prints and made what we needed in six hours. One time I slashed prices on commissions and made enough to pay the mortgage.
I didn't go to art school. My goal was never to have my work hang in the Guggenheim. I make art for more immediate reasons: to pay the bills. But, also, because it's what I'm good at and what I love.
Most people say their children take them away from their art. That's not my experience. If I never became a mother, I would have never become an artist. Many of my struggles in adulthood were exasperated by a lack of self knowledge and independence. When I chose to homeschool, I wanted to give my kids a chance to take risks early on when the stakes are low and I'm here to support them. I don't want my girls growing up with a broken sense of how the world works. I want them to pursue truth and passion. But how could I do that if I wasn't, on some level, pursuing the same?