My current project is a story about a little mouse pirate named Calico Jill who lands in a new city and is in search of golden treasure: cheese! She runs into obstacles and makes friends, finding a sense of community along the way.
The story is being released as a zine and new chapters to the story come out each month.
Meet the cast of characters!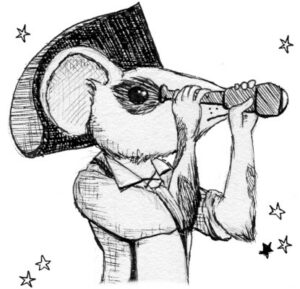 Calico Jill is a pirate who sails the seas in search of adventure.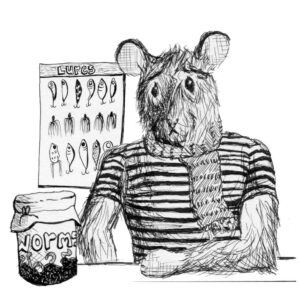 Dusty the Rat is a bait shop owner. He lives and works down by the docks.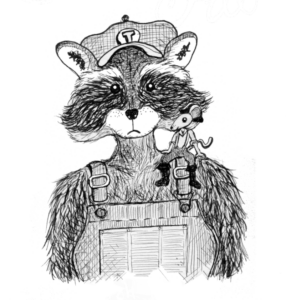 Rita Racoon is the owner of a recycling and reuse shop.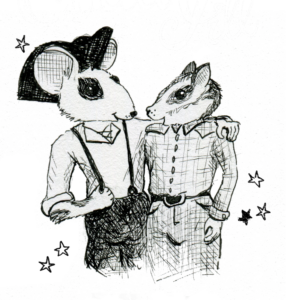 Dana the Chipmunk maintains a garden so that he can feed feed people in his community.
More characters coming in chapter 4!
Become a Monthly Patron & Get Exclusive Perks
Patreon is a platform that allows makers, like me, to connect with people like you who want to support our creative work.
My Patrons get the following perks:
Early access to new chapters of the story, before they are released online.
PDF download of Calico Jill and the Search for Cheese that you can print in your own home.
Special flair on my discord server, marking you as a Patreon Supporter.
Behind the scenes look at new projects and my creative process.
A public Thank You for the highest tier of patrons.
I am a full time queer artist and single mom who works out of Tacoma, WA. Your support will enable me to keep making new stories and creating new art for years to come. Thank you for being a part of making that dream a reality and  sign up for my Patreon today!

Pick Up Locations
You can pick up your FREE copy of this story at any of the following brick and mortar shops:
COLORADO
Odds & Ends Emporium, Colorado Springs
https://oddsandendsemporium.com/
WASHINGTON
King's Books, Tacoma
https://www.kingsbookstore.com/
Teaching Toys and Books, Tacoma
https://www.teachingtoysandbooks.com/
Tinkertopia, Tacoma
https://tinkertopia.com/
Are you a small business owner who would like to add your shop to this list? Shoot me an email at hello@darlingillustrations.com to submit your request today!