We use animals in our folklore as symbols of our personalities, spirits and struggles. On November 1st I launched a new, year-long project where I will focus intently on one animal each month, exploring the symbolism of that creature and the role it plays in the stories we tell.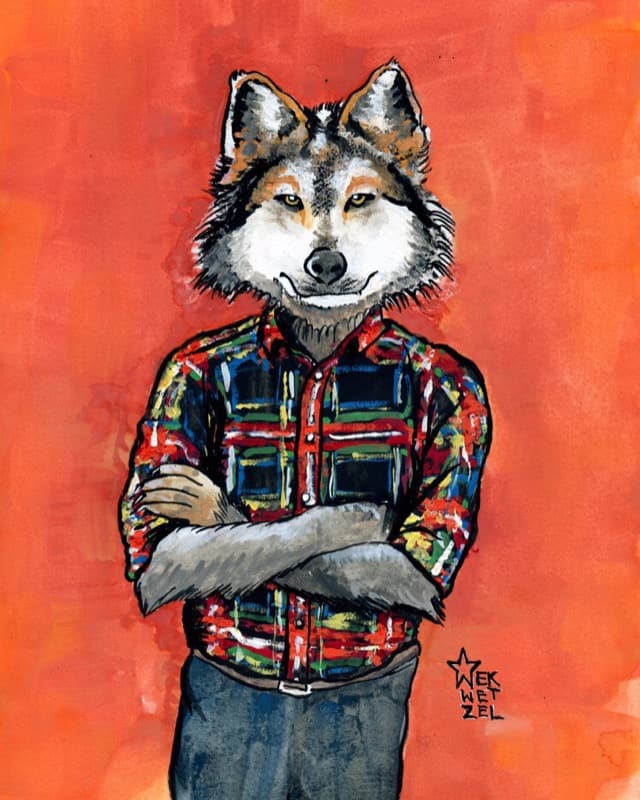 Today I would like to introduce you to Gareth, the Wolf Man. Art prints for this new character, as well as the original watercolor painting, are available in my shop.
Each day this month, I will be sharing facets of the archetype of the Wolf in our culture, with a new painting each day on my blog, and each of these original paintings will be available for purchase in my shop, as well!
I probably should have been doing posts all month to share my new art with you, but it completely slipped my mind! So here's synthesis of all my new art to date. Each image will link to the painting in my shop which is for sale.