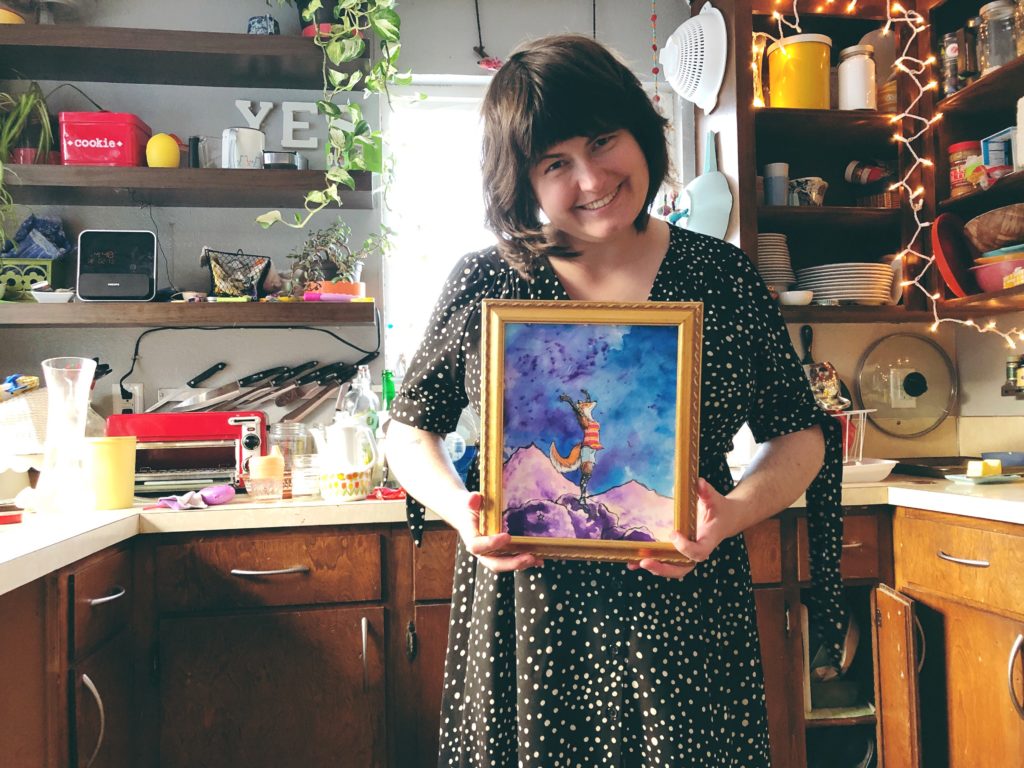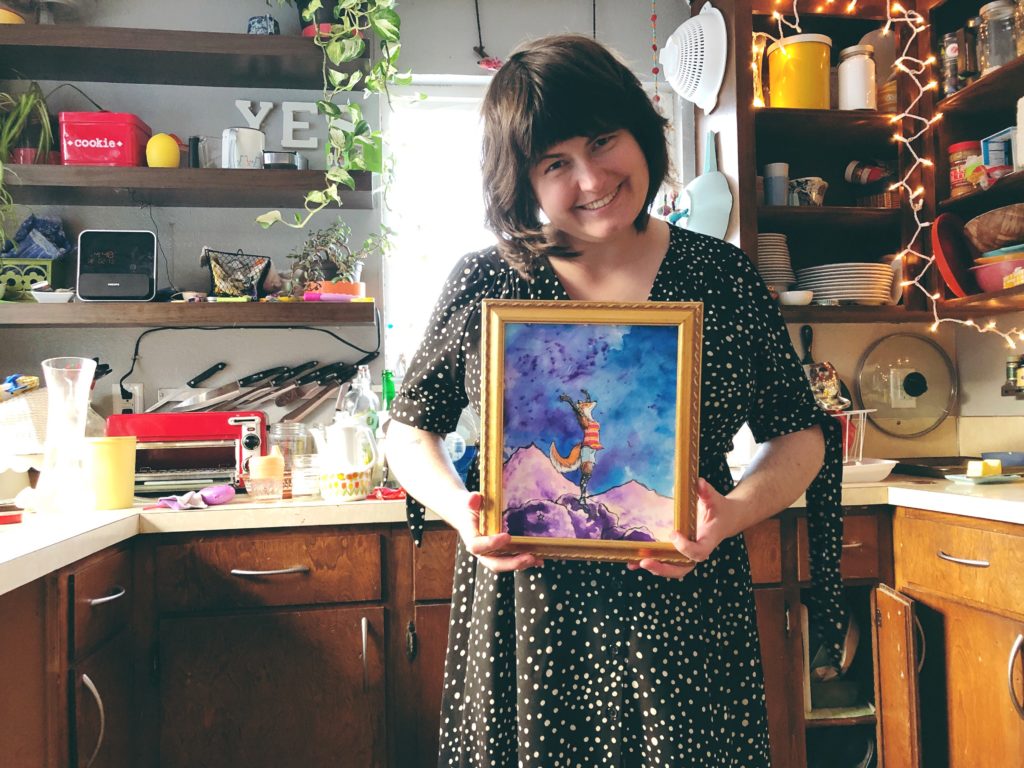 When I was eight years old, I wrote my first poem. I remember the moment the words came to me. I was lying in bed at night, the lines rattling through my brain, startling sleep away. I turned on my pencil-shaped bedside lamp, grabbed my pink diary and huddled up underneath the little roses on my wallpaper to scribble the words down before they were lost to me forever. I re-read them over and over, letting them seep into my mind as I drifted off to sleep, so full of mystery and fascination at this new craft that had opened up to me.
The next day, I showed the poem to my mother. It was a love poem, and the only thing she said was, "Why is this written to a woman?"
I didn't know.
In high school, I also didn't know why I enjoyed turning around in psychology class to chat with the girl with the cool beaded purse who sat behind me. I didn't get it why I was so tongue tied around the girl in college with the mousy brown hair and soft floral skirts. After graduation, I still didn't understand why the scrawny girl with facial piercing who I worked with at the coffeeshop held such a deep place in my heart that I'd give anything to make her smile.
The day I nervously confessed to my parents that I no longer wanted to be in the Church of Christ, the religion they'd raised me in, and that I'd been going to an Episcopal church, they laughed in relief.
"We were worried you were going to tell us you were a lesbian," they said, wiping tears of joy from their eyes.
It never occurred to me that I could be a lesbian because I was attracted to guys. I didn't realize that bisexuality was a thing. It wasn't until 2016 that I started to face the truth about myself. After the attack on the Pulse nightclub, I felt deeply and inexplicably unsafe, and after months of soul searching, I came to realize it was because the people who had been attacked, the LGBT men and women, I was part of their community. They were me. I was LGBT.
As part of my journey, I was asked to exhibit my art at the Pierce County AIDS Foundation. I wanted to share something that was representative of the LGBT community, and that's how my Affectionate Animal series was born. I chose vintage photos as my source images because I loved the nostalgic feeling they evoked. I wanted to offer the feeling that being gay was a normal thing.
The funny thing is: when I painted these first nine couples, I didn't yet realize my own truth.
Coming out to myself was about self acceptance. When I told Matt, he asked me what this meant for our marriage. I said it meant nothing: instead of choosing him over half the world population, it meant I chose him over all of the world population. But when Matt left me (for other reasons), some of my close friends whom I'd trusted with my secret blamed me for him leaving. "He's been through a lot," they said.
I was scared to tell anyone. For a long time I only told people who were gay, and I spent a lot of time online, on tumblr, living an invisible life, coming to terms with what my sexuality meant.
That's where I met my first girlfriend. She flew cross country to visit me and I flew cross country to visit her. We fell in love with each other and each other's kids, and I was going to fly out with the girls to spend Christmas with her, until she broke up with me suddenly and then blocked my phone number before ever explaining why everything was ending.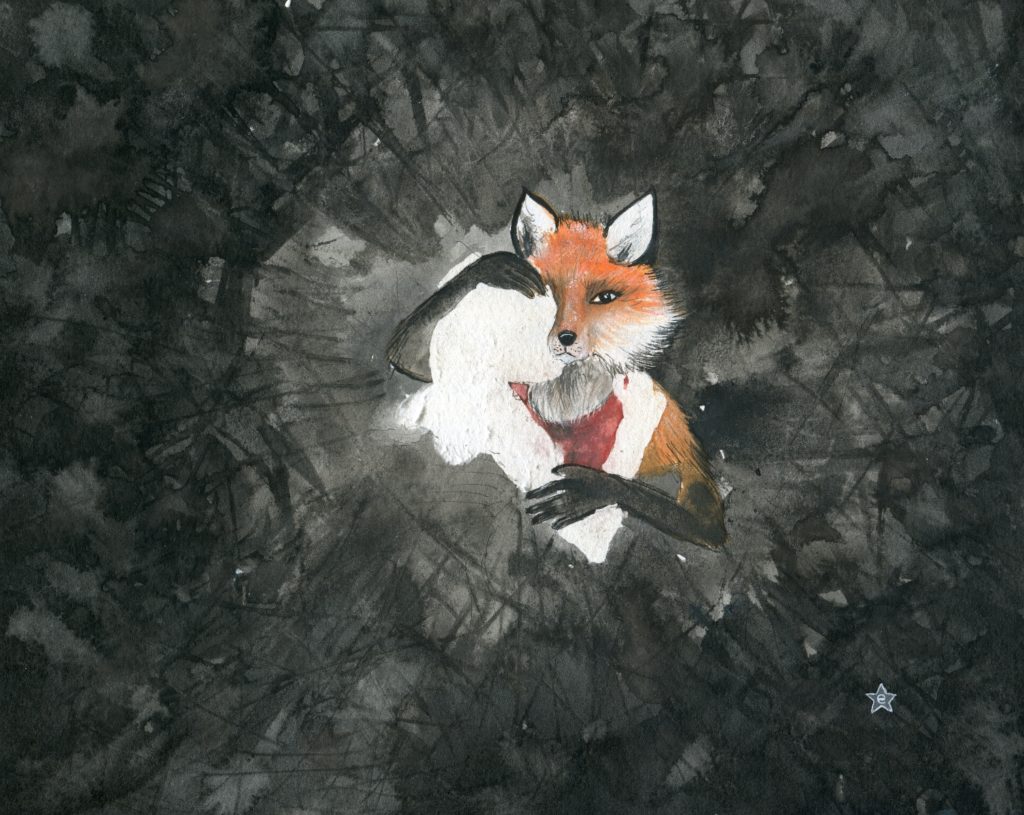 They say your first heartbreak after a divorce is the worst. When you get divorced, there's too much other stuff in the way that inhibits the grieving process, so when your first heartbreak after divorce hits you, all that pent up grief rears its ugly head and devastates you. In short, that's what happened to me. I couldn't sleep. I couldn't eat. I kept throwing up for weeks. I lashed out at people, then became disgusted with myself for acting like such a monster and fell into a pit of despair. My body felt like knives were stabbing me, raking my arms from the inside out. My chest felt cavernous. I felt beyond gutted. I felt like I was in tatters.
God bless my therapist, because she texted with me through the worst of it, assuring me that this is what grief felt like. I'd tell her I was scared of the depression. She said I was strong enough to weather a little depression. I took comfort in that. Deep down I knew she was right.
I started cleaning my house. It wasn't much, but a little every day gave me a sense of normalcy. I signed up for the Motivated Moms checklist so that I wouldn't have to think about what I was supposed to do. I could just do it.
On Friday, my checklist said to spend time on a craft or hobby. I spent more time scratching my head trying to figure out what I was interested in than I did playing my guitar once I finally remembered I liked to sing. On Sunday I was paralyzed by the suggestion to pamper myself. How does someone pamper themselves? I googled it and read dozens of suggestions before I felt inspired by the suggestion to give myself flowers.
I'd always thought that, when I was with my girlfriend for Valentine's Day, we'd do some sappy romantic thing, and I'd post sappy pictures & let people draw whatever conclusions they wanted to about our relationship. Now that I'm single again, I guess I'm coming out of the closet anyways. I'm not doing it for another person. I'm doing it for myself. Because, at the end of the day, lovers come and go, but there is one person who will love me for my entire life, and that person is me. And it doesn't take a parent or a husband or a girlfriend to validate my loveliness. I am loved. I am darling. And I am complete, just as I am.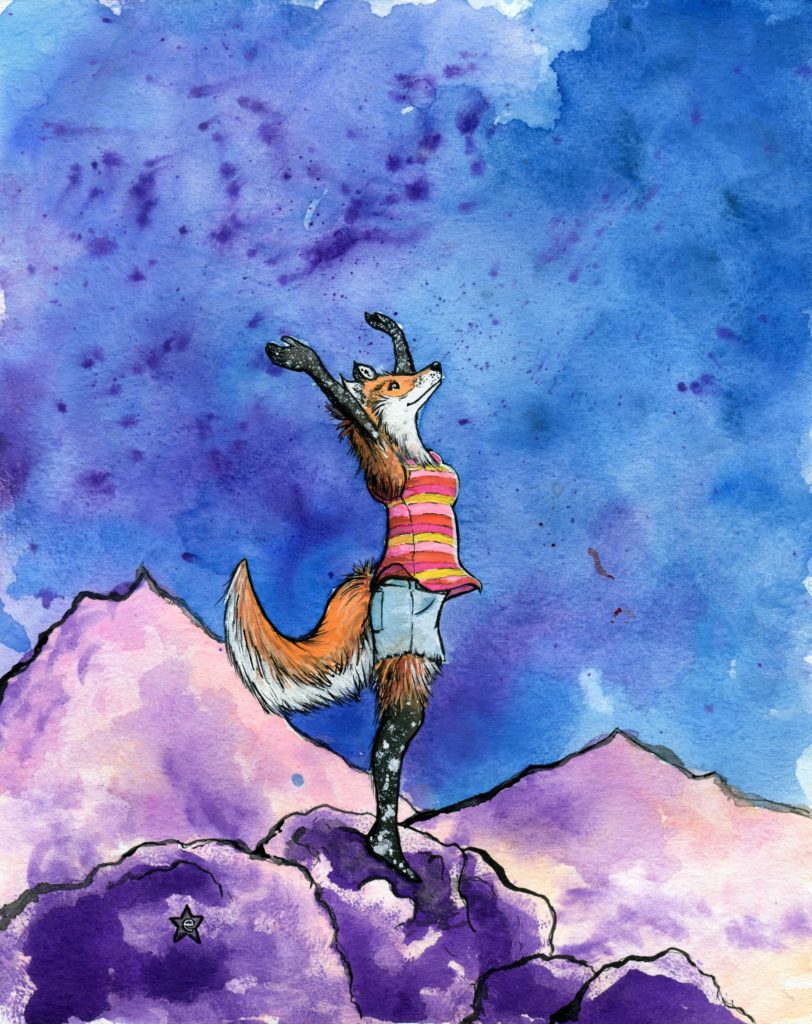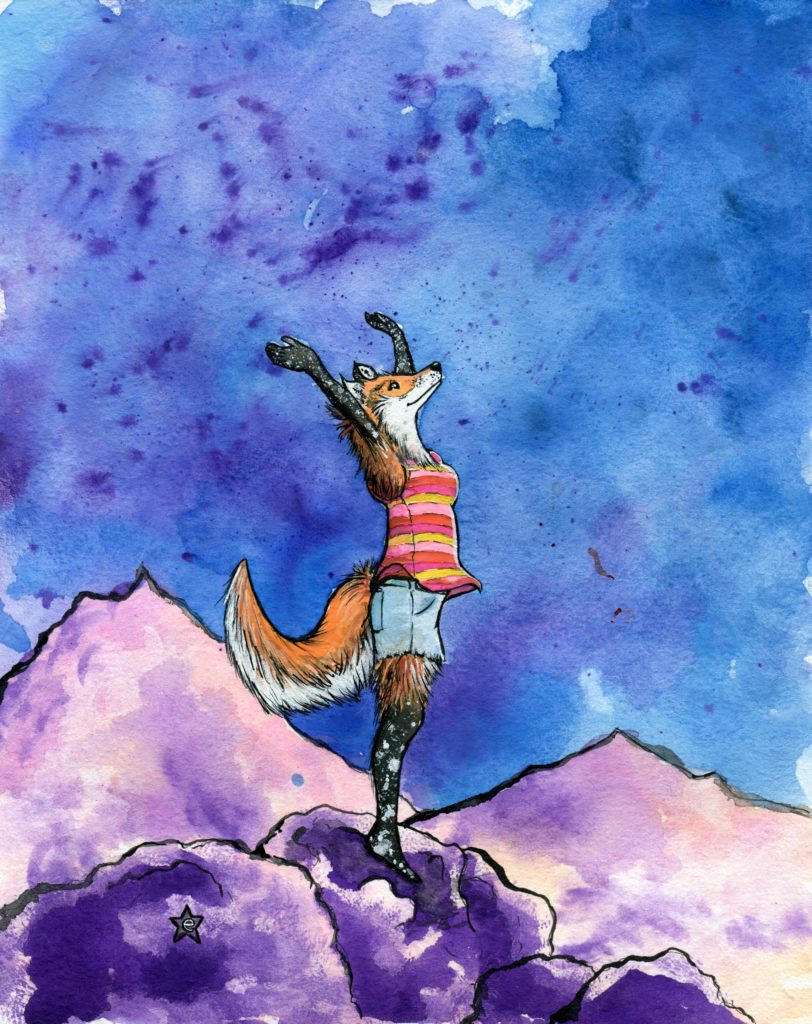 I don't know why God made me this way, but this is the way I am. I don't fall in love with people because of what's in their pants, but because of what's in their heart. So, in closing, I'd like to share with you the poem I wrote when I was eight years old, long before I knew what the depths of my heartache might bring:
Beauty
Your eyes sparkle in the moonlight,
Your legs tremble fast,
Your voice can sing the wonders,
And your ears can hear me laugh,
Your nose smells the flowers that I bring to you in prize,
Your legs can run freely,
And your hands can hold my thighs.
But you're the one in my mind,
The wonders that I dream,
For you are so beautiful,
The wonders of my dreams.
I like to think that, maybe, the woman I'd written it for was, in fact, myself.
---
If you like the words that I write or the art that I paint and you want me to create more, please buy something from my shop and support me on Patreon. Thank you.

---
Paintings in this blog post are:
Thicket, Watercolor and Ink on 8×10 inch hot press watercolor paper. Purchase original paintings & art prints in my shop.
I'm Gay, Watercolor and Ink on 8×10 inch hot press watercolor paper, not yet released for sale.