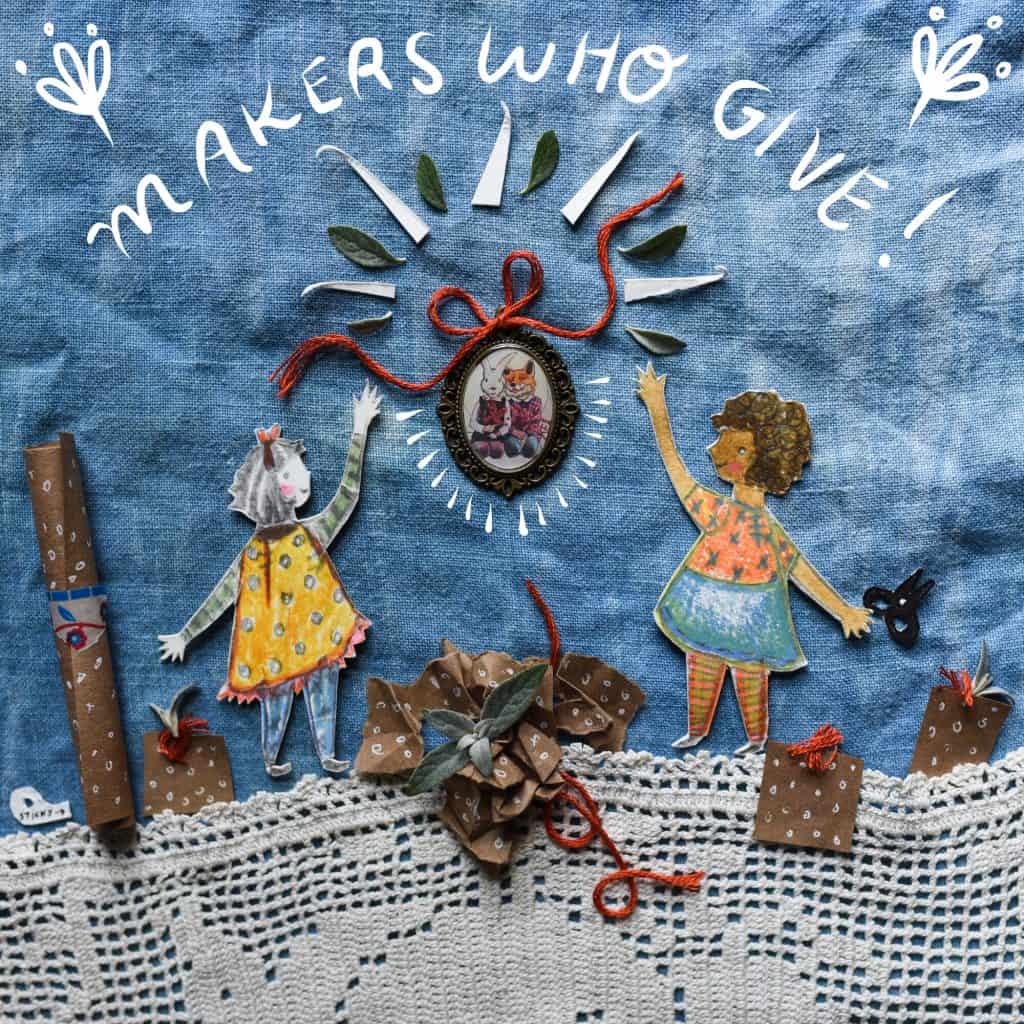 When the heaviness of the world gets me down, the best ways I know to light the darkness is by nurturing my friendships, making art, and finding ways to help others.
And when you support an artist like me, you help keep our creative community alive, and we want to give something back.
That's what #makerswhogive is all about.
McKenzie Ditter and I recruited a group of small businesses and handmade goods shops via an open invitation–so that anyone who wanted to could join us–to give 10% of all their sales to charity last week.
Over 20 shops participated to raise over $700 for the following charities and causes:
Arts in Reach
Bellingham Food Bank
Blue Water Baltimore
Clackamas County Dog Services
Doctors Without Borders
Global Citizens Imperative
House of Ruth
Planned Parenthood
Sacred Stone Camp
Sacred Stone Legal Defense Fund
Sierra Club
Standing Rock
Standing Rock Healers and Medic Council
Tacoma Rescue Mission
Tanzania Development Support Project
World Wildlife Fund
I am so moved by that wonderful effort!
I am donating 10% of sales for the entire month of December. So whenever you make a purchase from my site, you will be helping to support The Rescue Mission, a charity for the homeless in and around Tacoma, WA.
When we band together, all our small things make a huge difference.
To see which shops participated, check out #makerswhogive on Instagram.