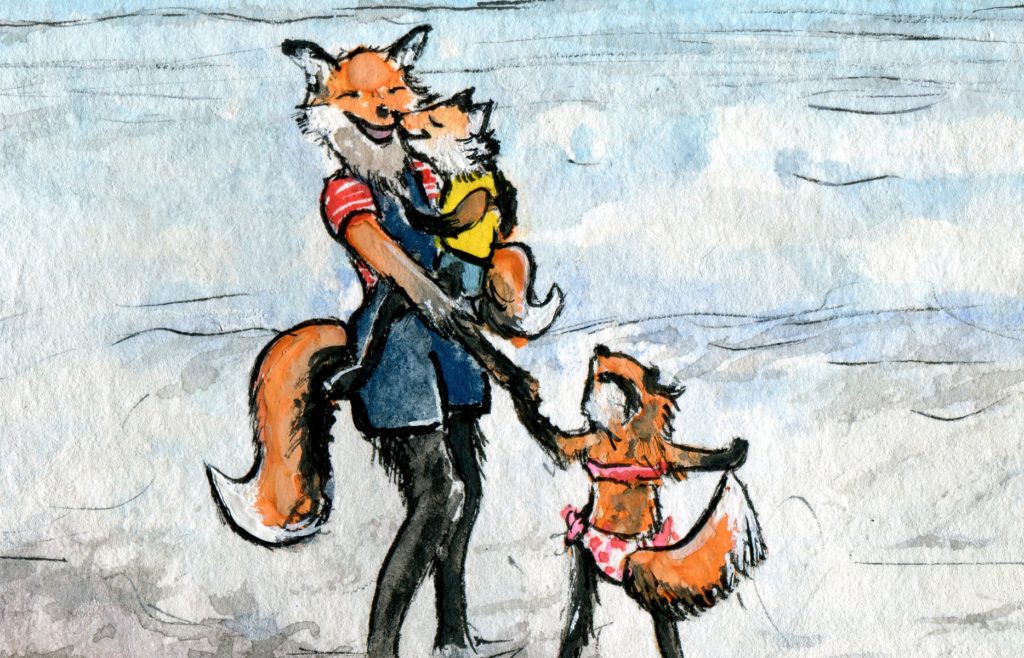 This is a guest post by Justine Done. She is a single mom of two children. When she submitted her photos to me last year to be considered for my Mother's Day series, she sent a heartfelt email along with the images. Her words are as follows.
I recently went through a divorce ("recent" meaning two years) but it still feels recent, and when we parted for the last time, I sent him all the pictures I had of him and the kids. Probably a few hundred. Candid. Beautiful. Every bonding moment between my children and their father.
He had none of me and the littles, which I expected. No candid pictures, no random snippets he thought worth capturing behind the scenes, not even from the day our daughter was born.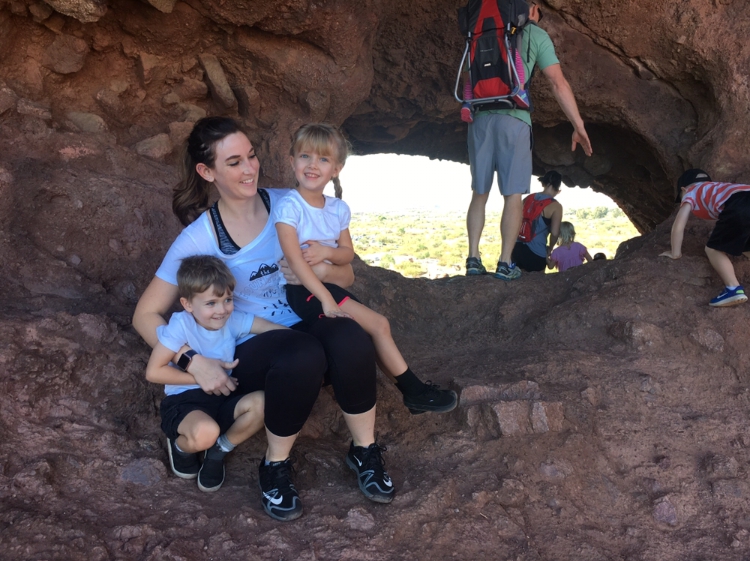 Now as a single mom, all I have are posed pictures. If I want a picture of me and my littles, I take one on the self-timer or ask someone else to take them. Every hike, every adventure, every new place we go, I take pictures. Unless I remember to ask someone to take that picture, and save that time in space for me, I won't have it.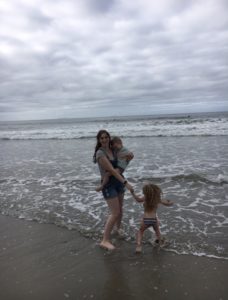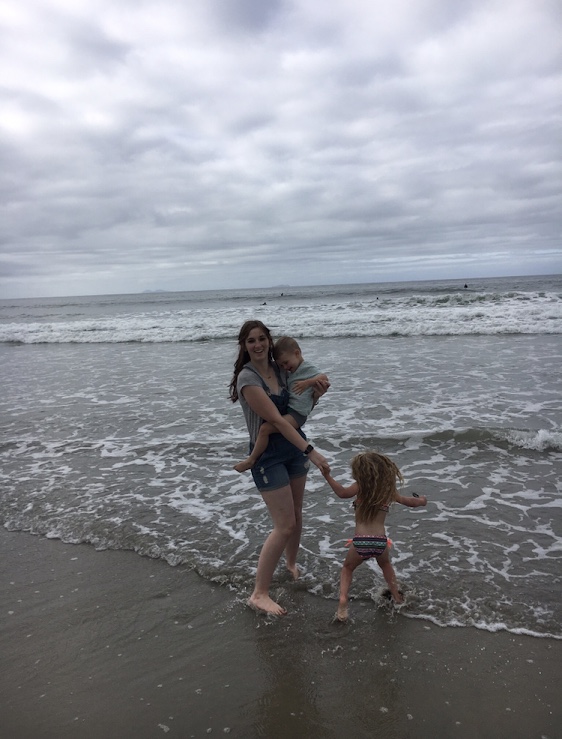 As a single mom of two, working and finishing school and juggling every new battle this life brings forth, this is my motherhood, usually captured in a photo taken by a random stranger who asks if you'd like a picture with your kids. Sometimes instead of walking next to them on a hike, you walk behind them to watch them as they dance and skip over the rocks, and you take a picture. Sometimes that ocean beckons your daughter but scares your son; so you stand there with your dancing daughter in one hand, and holding your terrified son, clasping at your neck so he won't touch the cold frigid waters. . .and you take a posed picture… to keep that moment.
Because while my life is far from glamorous, this is my life.
Whether it's bundled up on the couch watching movies so I can finish homework, or running down the beach, this is my perfectly imperfect motherhood.
While many moments come unexpected (and sometimes unwanted), the one constant is my kids. My everything. My sanity. The reason I create memories. These two little ones.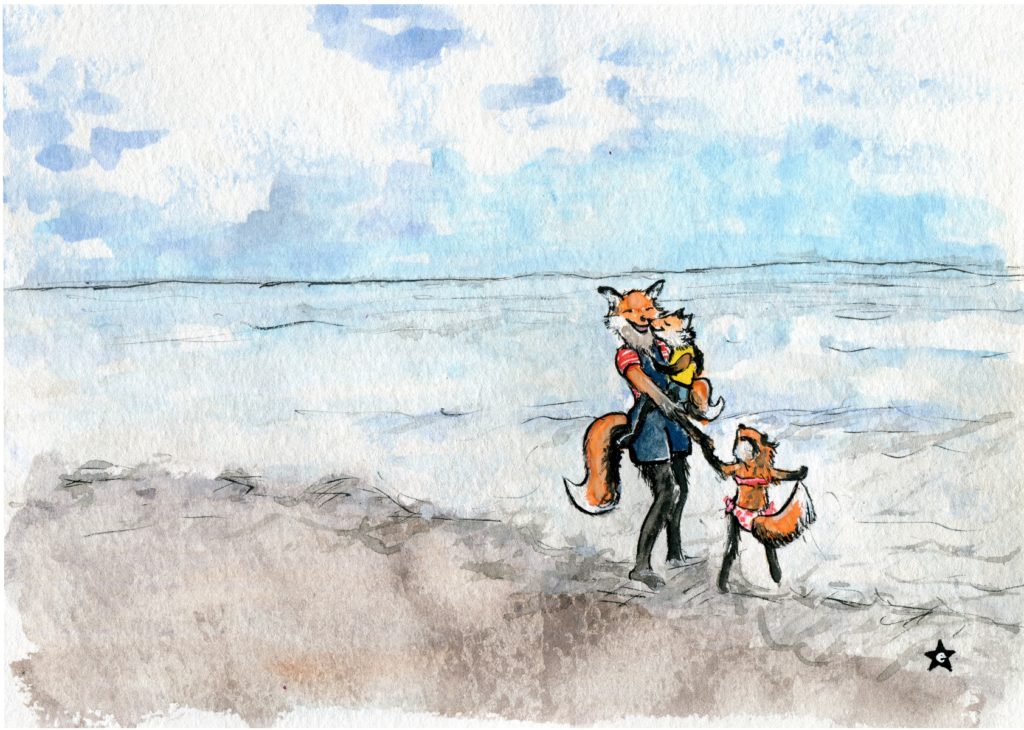 ---
Art prints of this painting, as well as my other Mother's Day scenes, are available in my shop.
---
Send me your photo & I might use it for my next series!
I will make a new series of original paintings for Mother's Day next year. Would you like me to use your photo as inspiration? Email up to three (3) photos to hello@darlingillustrations.com with "Mother's Day submission" in the subject.
GUIDELINES:
I am interested in candid scenes of mothers living life with their families. I prefer a scene, like baking or tinkering, over posed shots…I want the images to tell a story. I prefer scenes that are zoomed out to show all/most of the subjects' bodies. I have a particular love for representing LGBTQ families, blended families, and families with disabilities or who have overcome a hardship of some kind.
While I am sure there are many great images of mothers and fathers together, I am specifically looking for separate scenes of motherood. I will do a new call for submissions next month for Father's Day.
By submitting your photos to me, you are giving me permission to use and alter them however I see fit. I may use your photos in my promotion, on my site or social media or elsewhere.
Good luck!
---
If you like the words that I write or the art that I paint and you want me to create more, please buy something from my shop or support me on Patreon. Thank you.