I am announcing the inaugural sale of my watercolor paintings! My original artwork will be posted for sale on Memorial Day morning, to my etsy shop: https://www.etsy.com/shop/ekwetzel . For the first week, ALL SALES WILL BE DONATED to our local church planting fund for Mars Hill Church in Tacoma. That means: for a $50 art piece, all $50 will be donated to our church plant (the extra shipping fees will cover my shipping costs).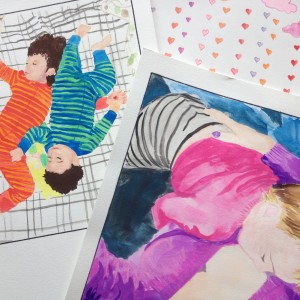 WHY AM I GIVING TO THE TACOMA MARS HILL CHURCH?
Matt and I are passionate about the Tacoma area and about being on mission in our region. We currently attend the Mars Hill location in Federal Way, but we have yearned for a church in our Tacoma home ever since we were married five years ago…and I have hoped for a local Mars Hill location since I became a member in 2005. This dream has been a long time coming.
Our church has now purchased a building off of Wright Park, one of our favorite parks in Tacoma. When we walked through the doors of this building for the first time, it felt like coming home. We were giddy with excitement. We want to be a part of the restoration of this building. We want to make this a home for our children…and our children's children. We want this building and the church of Christ's body that worship and serve in it to bless this region that we love.
You can read more about the restoration of our church building at the Mars Hill Tacoma blog … The long and short of it is that we bought an old building at a killer bargain, but it needs a lot of repairs. We have no deep pockets in our church body to help fund the restoration of this space, so it falls to all of the ordinary people with average incomes in our church to find creative ways to contribute to the restoration.
Matt and I talked about it. We prayed about it. And we believe giving our fruit fruits in this way will glorify God. And we are thrilled to do it!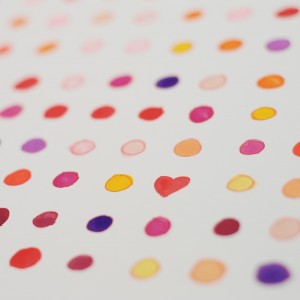 WHY AM I GIVING FIRST FRUITS?
I have always loved the idea of giving first fruits. In the past, whenever I got a new exciting job, I always wanted to be able to give my entire first paycheck to church or charity, but something seemed to always get in the way.
The seed was planted in my head at a young age. Growing up, I read "The Pineapple Story" (published by the Institute in Basic Life Principles) about a missionary who planted a pineapple field and struggled with the natives who were stealing his pineapples. After much heartache, the missionary decided to give the pineapple field to God. When the natives asked why he was no longer angry when they stole his pineapples, he told them they were not his pineapples; they were God's. This transformation entered other areas of the missionary's life…he was less possessive of his time, his family, and his belongings. Once the missionary gave up worrying about all his stuff and let Christ's love shine through him, the natives responded in kind and opened up to the missionary and his message of Christ. And they stopped stealing the pineapples. Everyone ended up sharing them.
I like having faith in God to meet my needs.
And I like the idea of giving extravagantly.
WHAT WILL BE FOR SALE?
I will not be selling art prints.
I have been holding out on opening my etsy shop for business because I wanted to sell art prints; however, I have run into great difficulty in making quality art prints. Even the best prints that the local print shops have to offer are subpar, and I would not feel right about selling them. Therefore, I will hold onto the original pieces that I want to keep trying to make art prints from.
I will sell some original works.
I will sell some reproductions of originals that I'm keeping for future art prints.
I will also sell one commission.
All told, I hope to have ten total paintings, plus one commission, up for sale.
FINAL THOUGHTS
I'm excited to open up my etsy shop with artwork for sale. I hope you enjoy what you see, and I hope you find something you like! If you do not want to buy artwork, but would like to donate to our Tacoma church plant, you can do so at marshill.com/give.
Thank you!
By Erin
5/25/2013