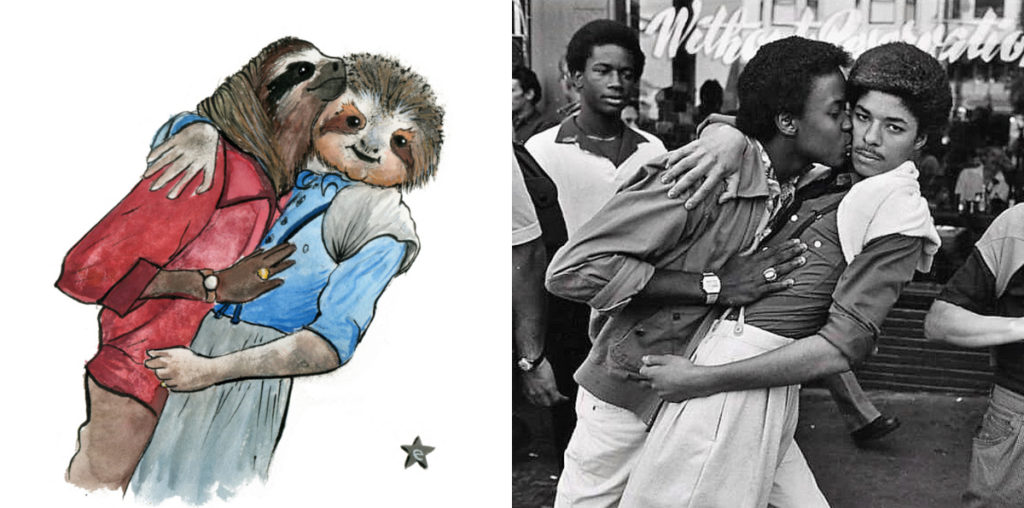 Every year I paint a new series of Affectionate Animal couples for Valentimes Day, and every year I base this series off vintage photos of homosexual and lesbian same-sex couples. It's important to remember that "being gay" isn't a fad or a phase… queer folk are a part of history. If my art can celebrate LGBT history in some small way, if my art can help LGBT+ people see that they have a lasting and meaningful place in this world, then I will have accomplished everything I hoped for.
This year I used source images from two instaram accounts, thehistoricalhomo and lgbt_history, as well as other websites. Enjoy!
You can purchase this series as original paintings, art prints, notecards and stickers in my shop.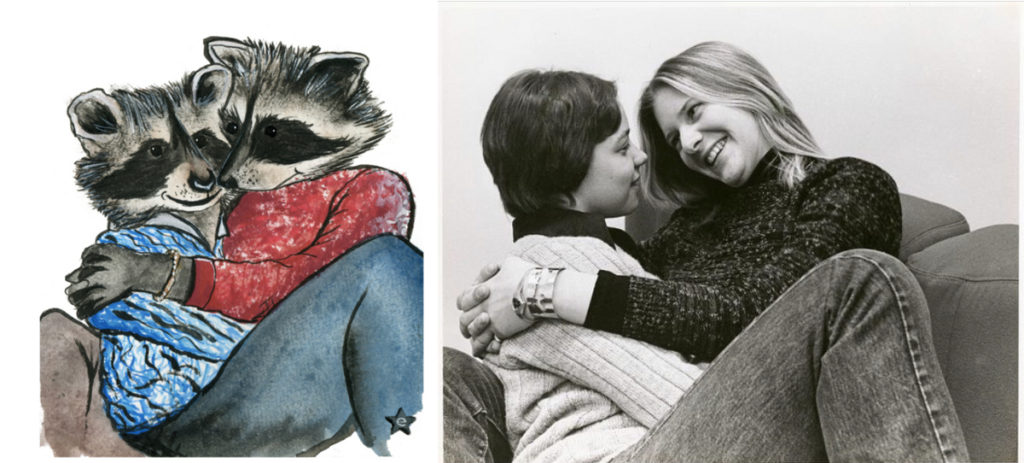 Photographed by Kay Tobin, circa 1977 (source)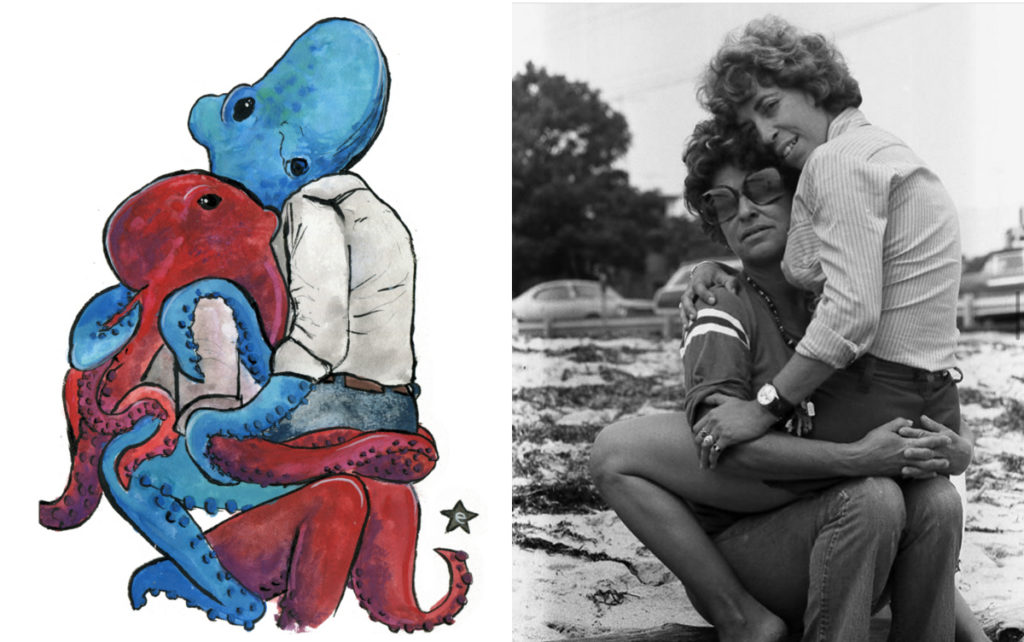 Circa 1970 by Donna Gottschalk (source)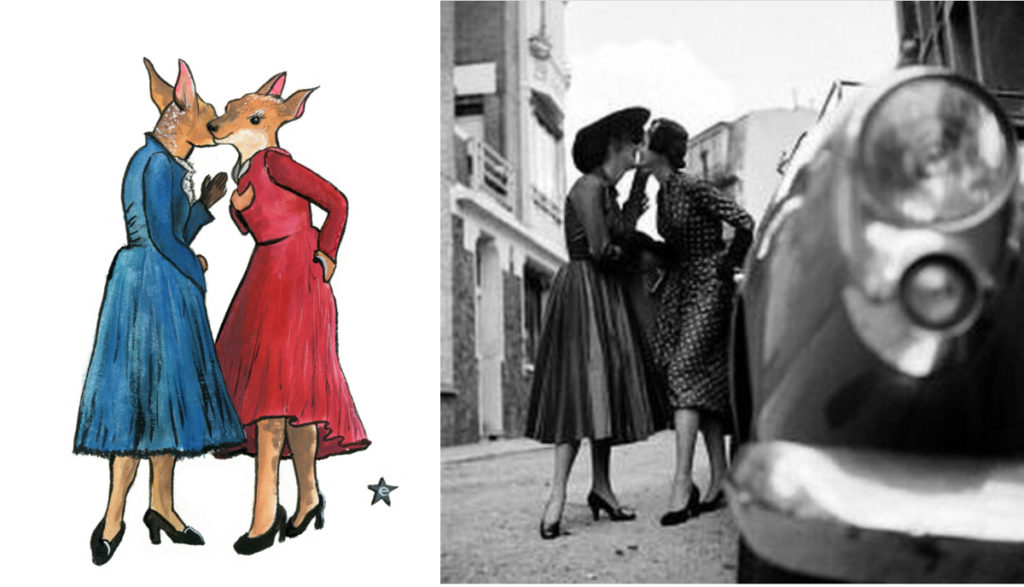 A 50's car snuggle (source)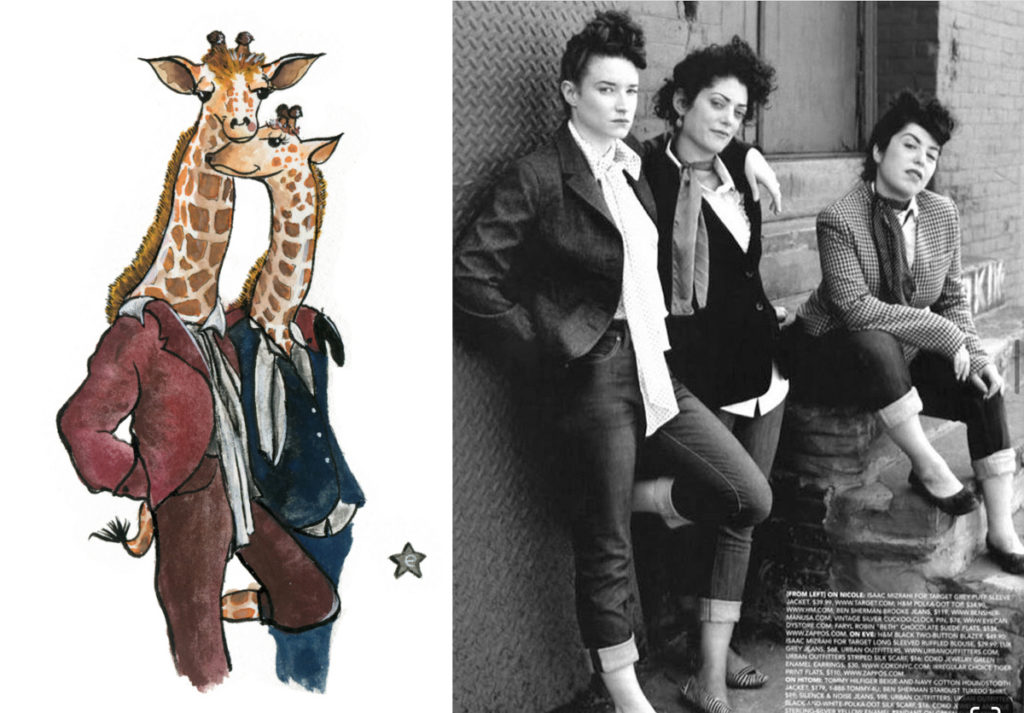 "Tough Threads" Ken Russell photographed Teddy Girls in London -1950s. (source)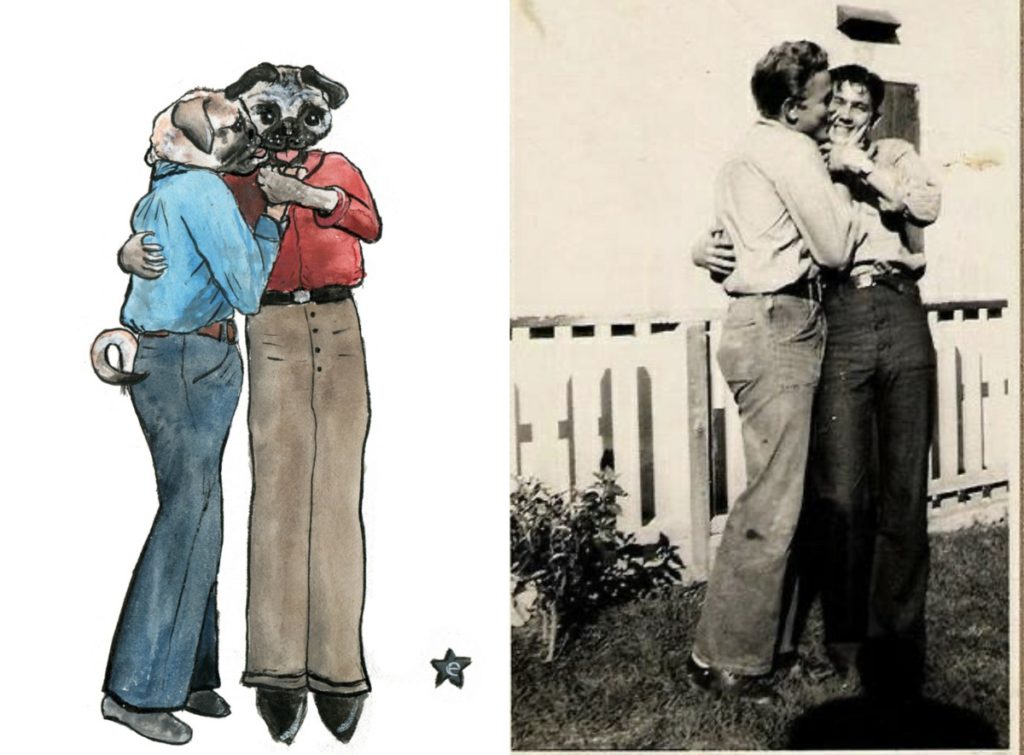 (source)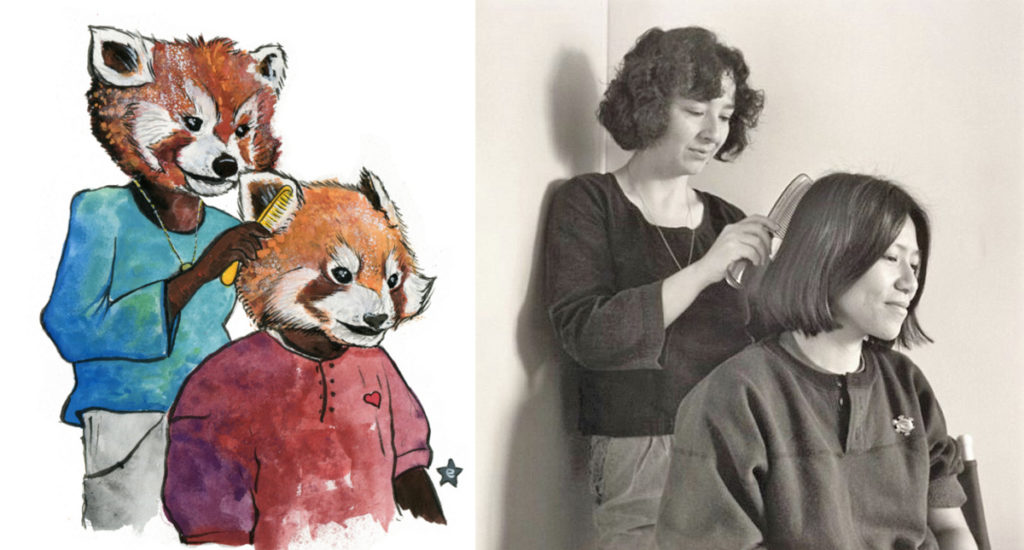 Mariana Romo Carmona and June Chan (b. June 6, 1956), New York City, 1988. Photo © Robert Giard Foundation. (read more about these activists here)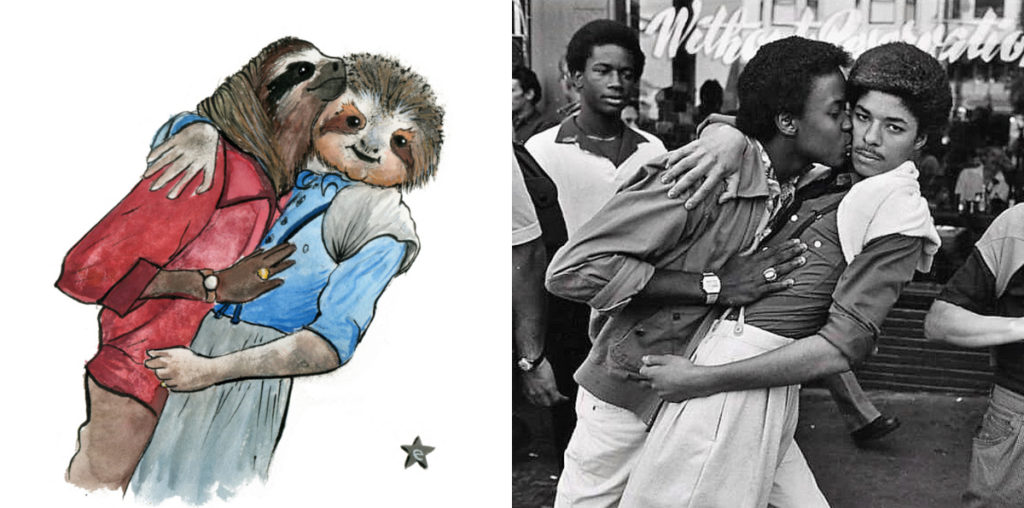 Castro Street Fair, San Francisco, California, August 17, 1980. Photo © Paul Fusco. (read more about this street fair here)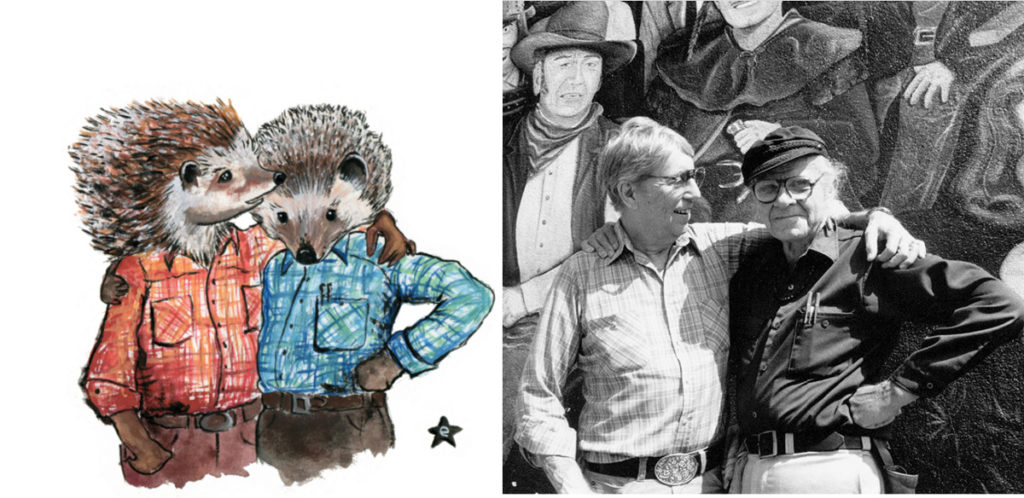 Chuck Rowland & Harry Hay (Apr. 7, 1912 – Oct. 24, 2002), 1983.© Stephen Stewart, via @onearchives. Harry Hay was the visionary behind the queer liberation movement in the U.S. With his background in leftist politics, Hay merged the revolutionary idea of homosexuals as an "oppressed cultural minority" with the fundamentals of organizing. (verbiage by lgbt_history… read more here).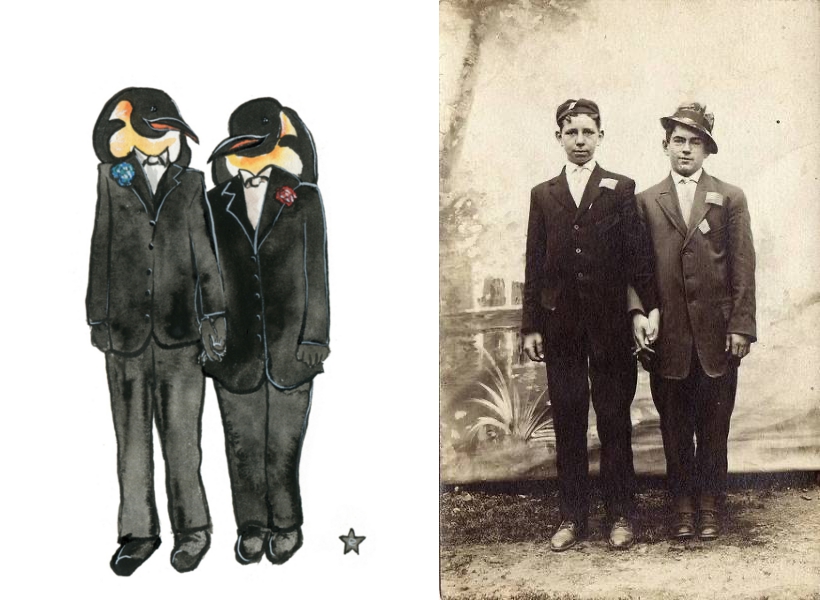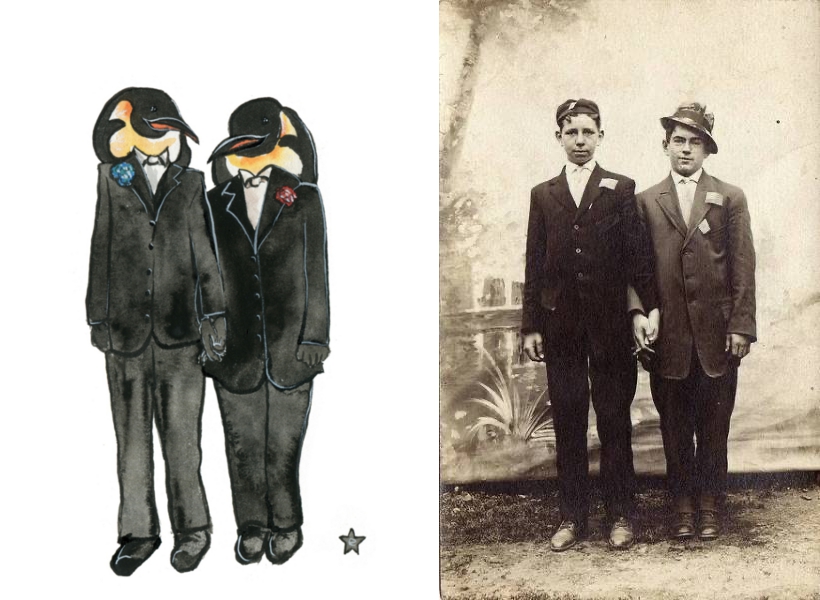 Two young men holding hands, circa 1910 (source)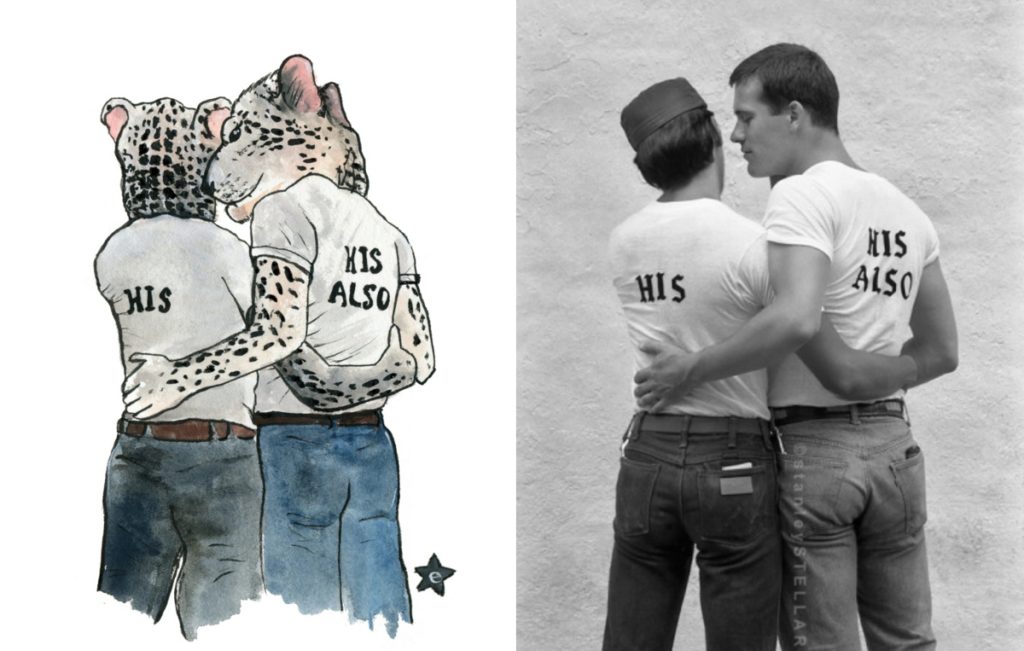 Gay Pride Day, NYC 1980 / © Stanley Stellar
---
If you like the words that I write or the art that I paint and you want me to create more, please buy something from my shop or support me on Patreon. Thank you.