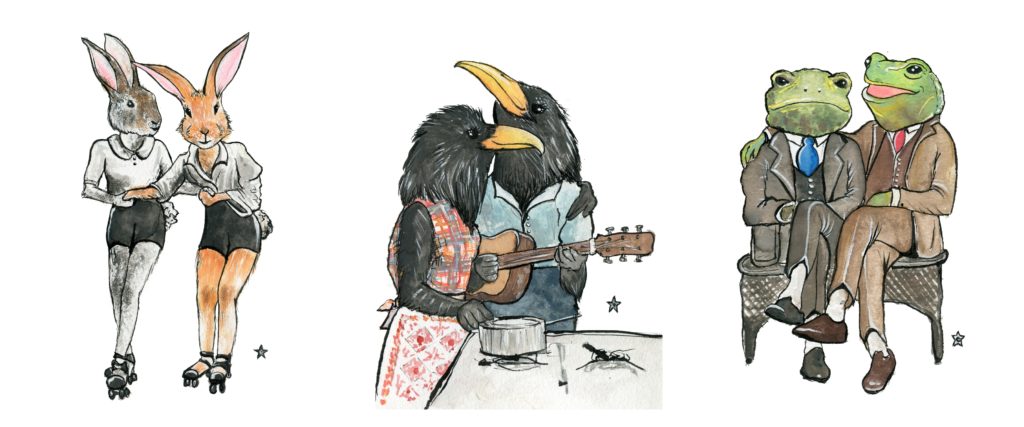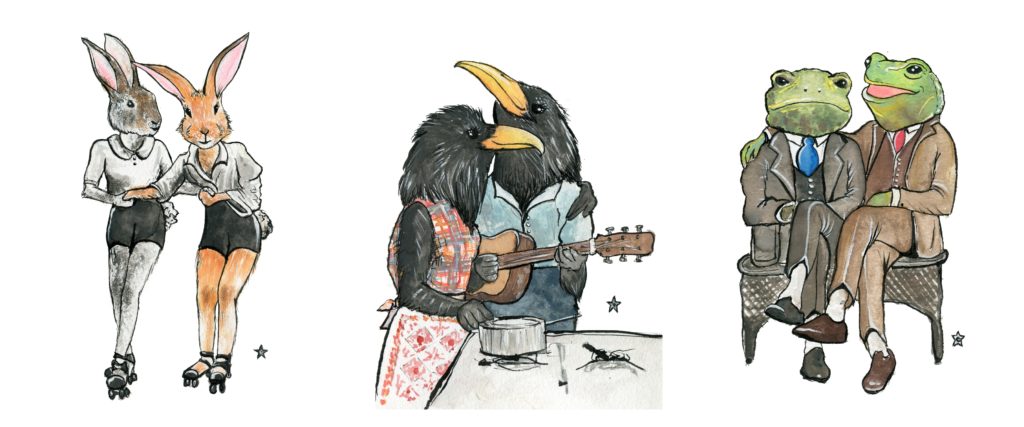 I've been painting a new series of Affectionate Animal couples for the past few years. My goal with this series was always to portray queer couples, including 3 lesbian w/w pairings, 3 homosexual m/m pairings, and 3 heterosexual m/w pairings.
The first year, I was intrigued at how using vintage photos as source images added a unique feeling of nostalgia, particularly how vintage LGBT photos lended a feeling of timelessness.
With last year's series, I was inspired by how many people loved the same sex couples in my series, and how examples of affection inspired so many to see their own realtionships in my characters, whether they were LGBT, or srtaight people who were friends, brothers, or kindred spirits.
This year I have started to realize that this series is not just about representing diversity in who we are or who we love, but also in the love languages we use to express our deepest regard for one another. For one person, sitting next to a loved one and sharing a story is just as deeply meaningful as a full-body embrace would be for another. We are all different kinds of animals and our love is wild and wonderfully unique.
How will you express your love today?
Find all three years of this Affectionate Animal series for sale in my shop.
Purchase original paintings & art prints in my shop.