Every February I add a new batch of portraits to my collection of Affectionate Animal couples. When I started this project, I felt there wasn't enough representation of LGBT+ couples. I hoped my art would illustrate the whimsical and timeless aspects of queer connections. I pour so much of myself into these critters, and it warms my heart to see how many people from all walks of life see themselves or their loved ones in these portraits, as well. Love connects and unifies us.(See previous years here: 2017, 2018, 2019)
In the past, I illustrated 3 lesbian, 3 gay and 3 hetero couples each year. Given how universal the language of love is (and how much heterosexual representation there already is out there), I skipped the straight couples this year and made everything queer! There are 5 female/female couples and 5 male/male couples with varying expressions of femininity, masculinity and androgyny.
This week launches PREORDERS for this series, and I have perks for you!
All orders this week will receive coloring sheet downloads based off this series in your email.
All orders over $50 will get a GIFT of the "I'm Quite Fawn'd Of You" STICKER slipped into your package!
These deals apply to ALL orders placed from my shop, whether you order from the Valentines Day section, the New Releases, or the shop in general.
Without further ado, I present to you…
Your 2020 Affectionate Animal Couples!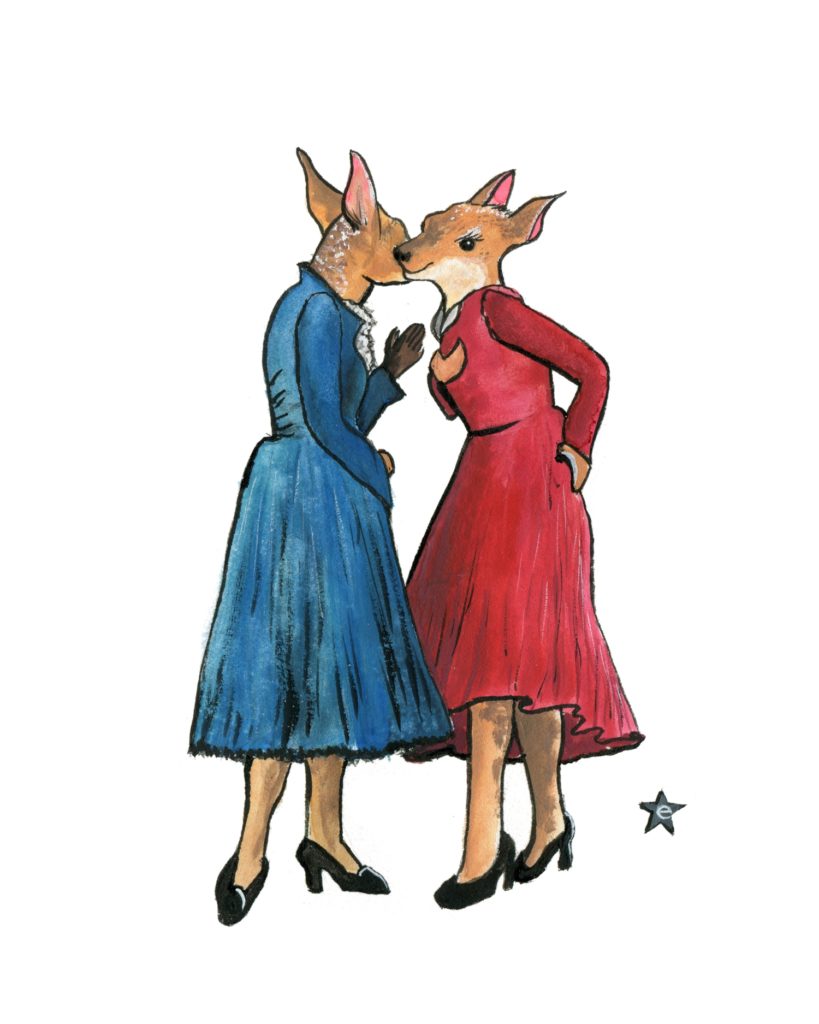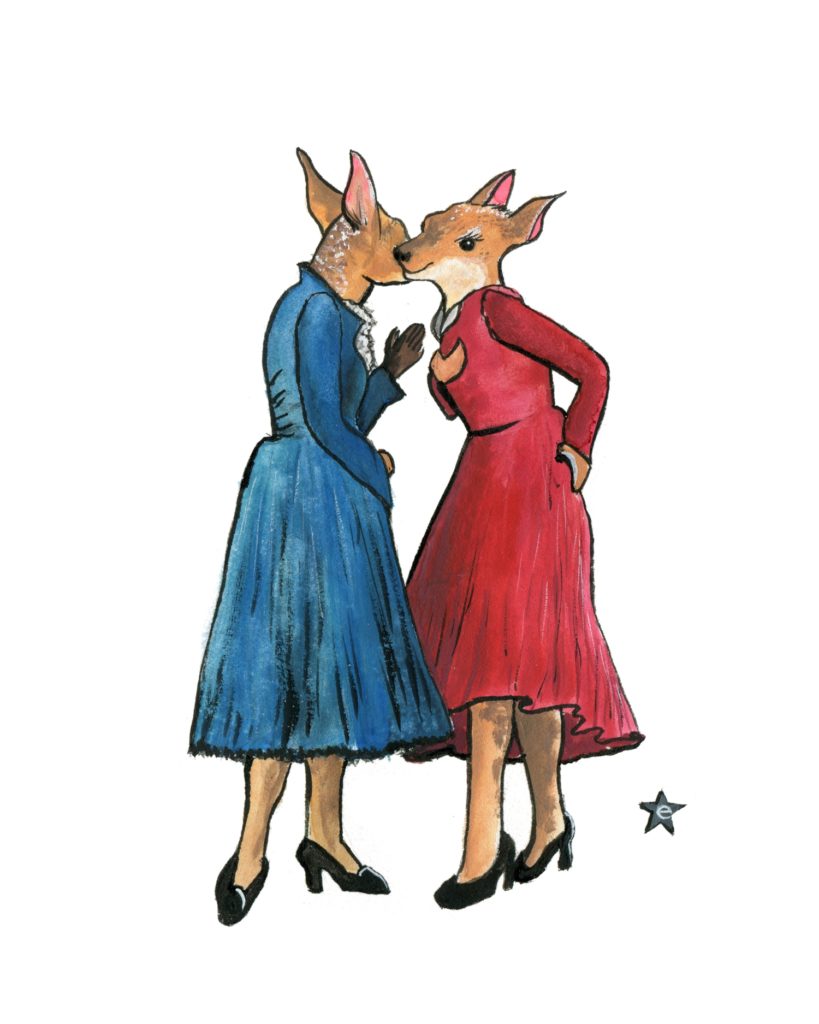 Quite Fawn'd Of You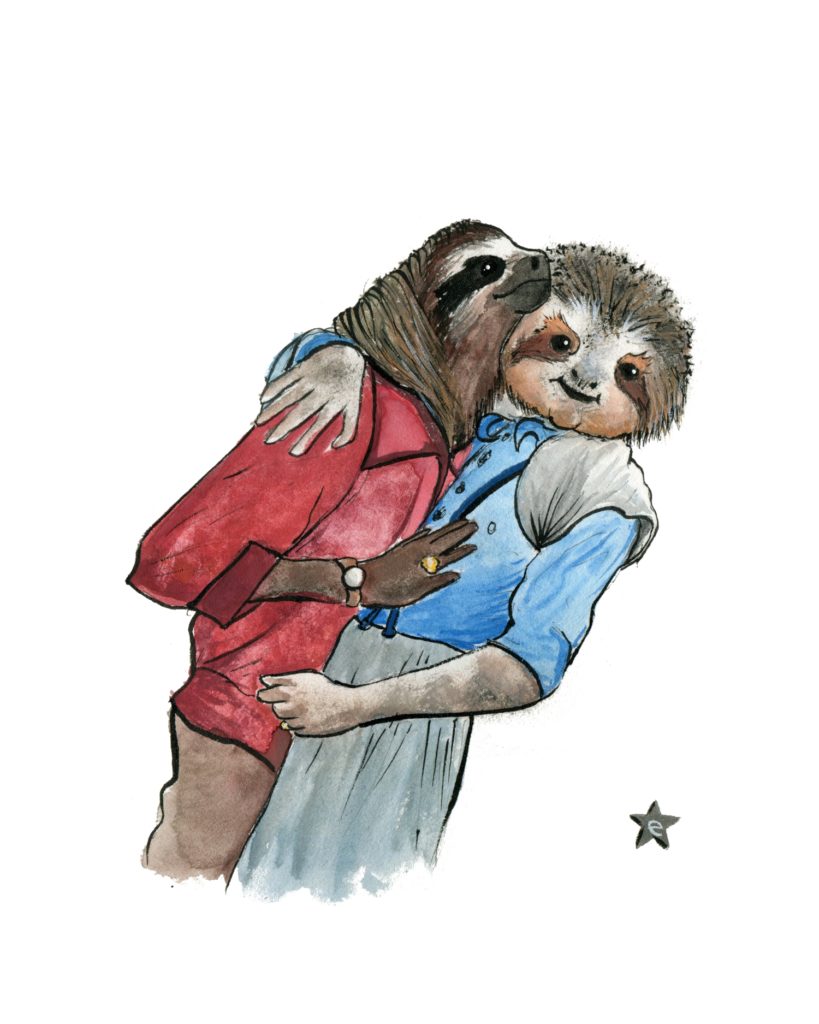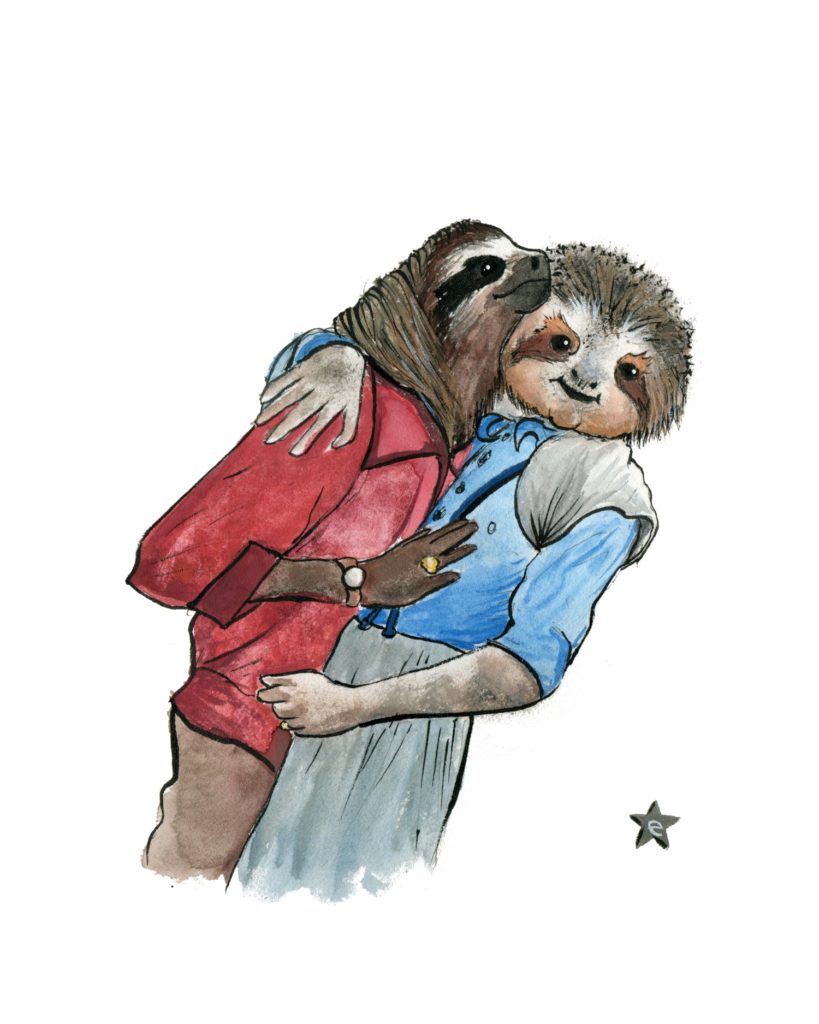 Right Where I Want To Be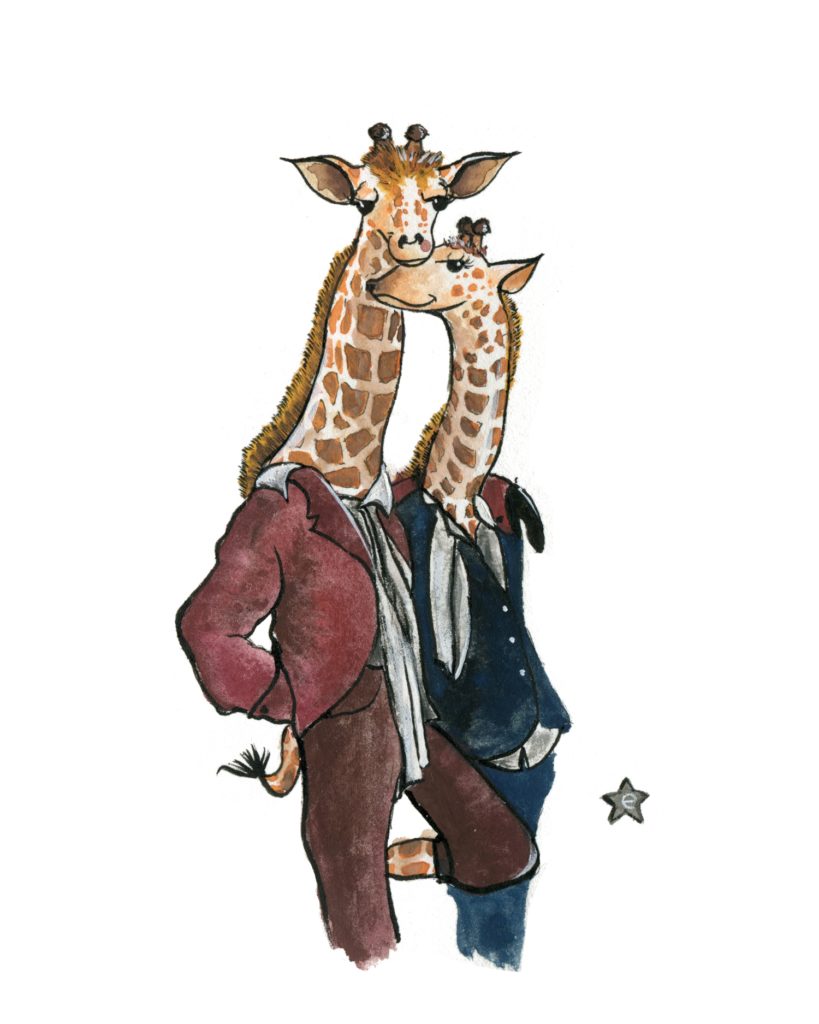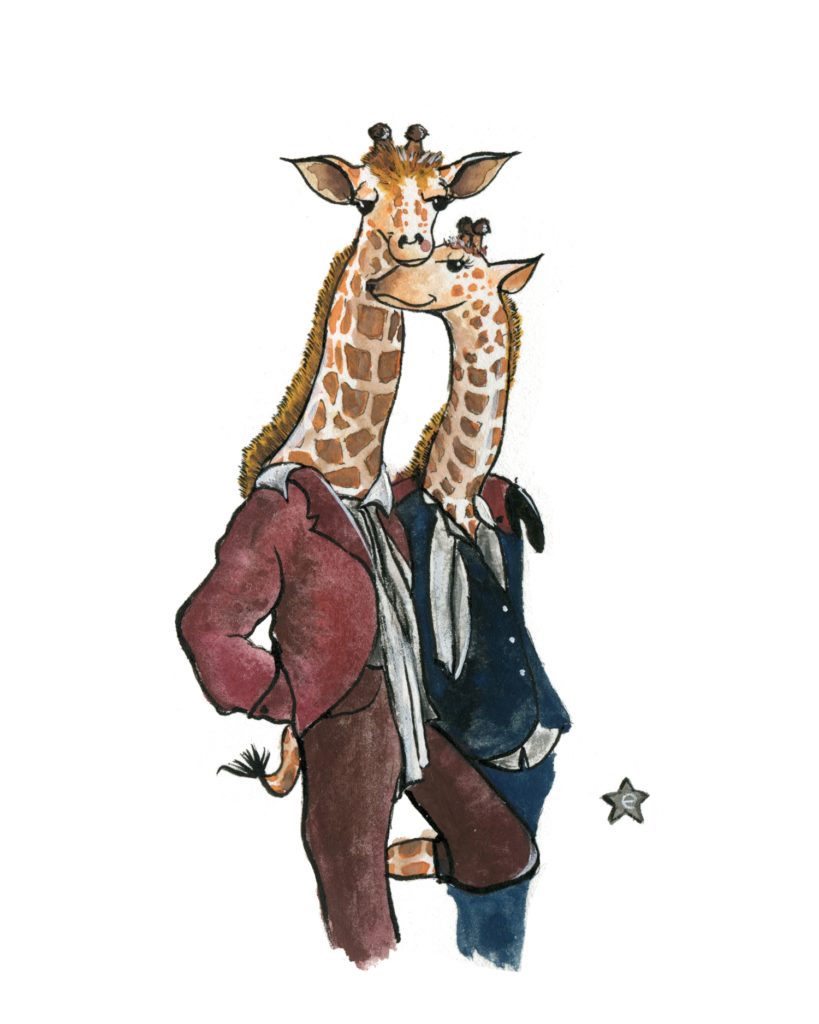 You bet giraffe I love you!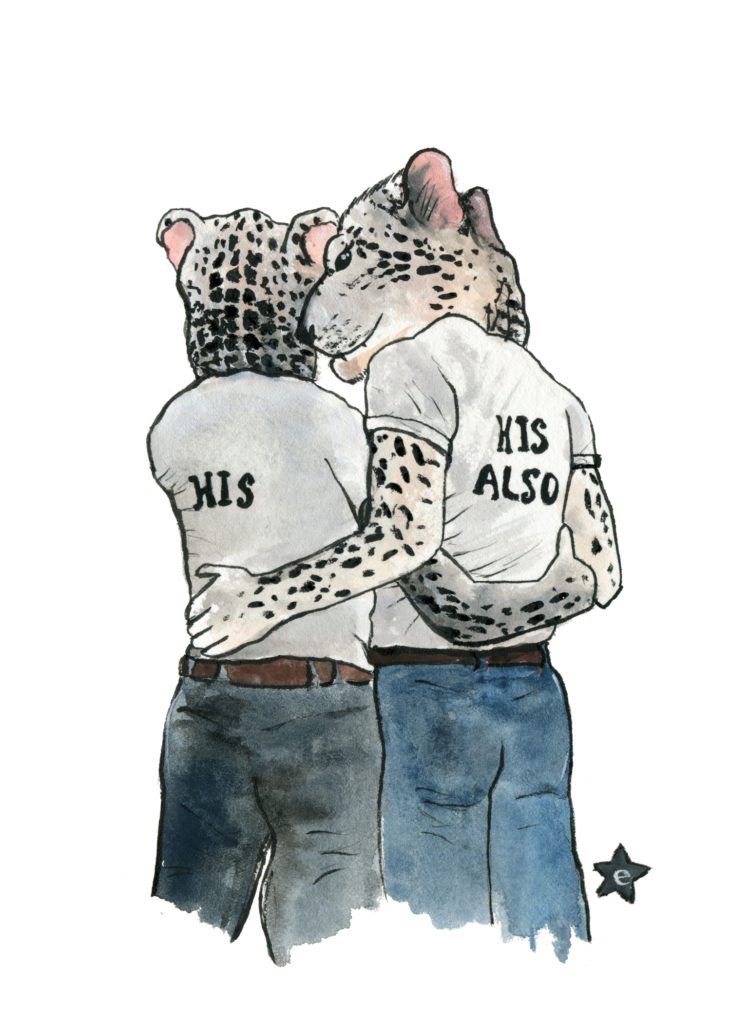 Never Change Your Spots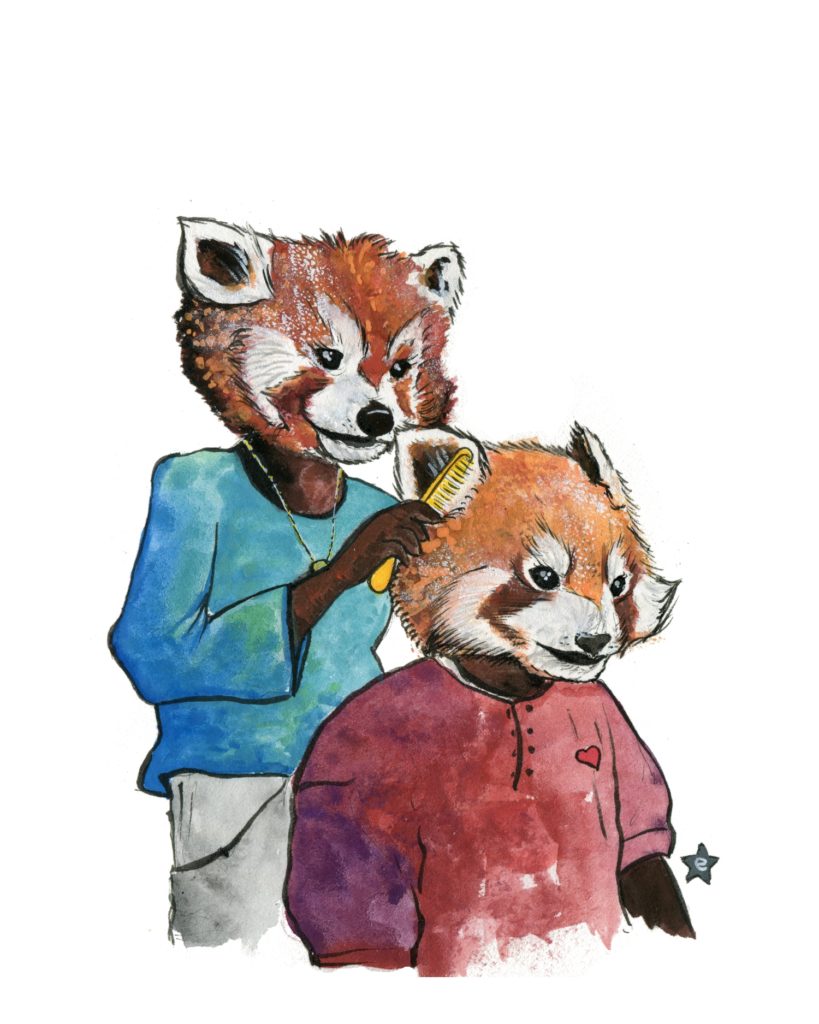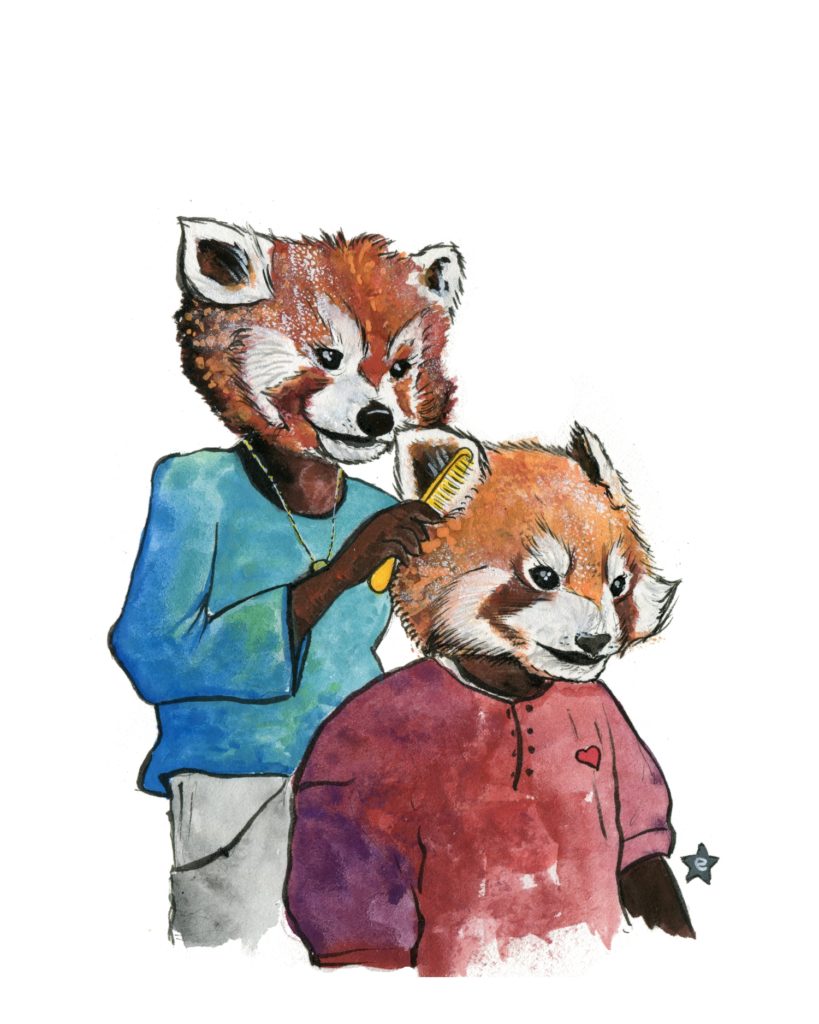 You Make Life Bearable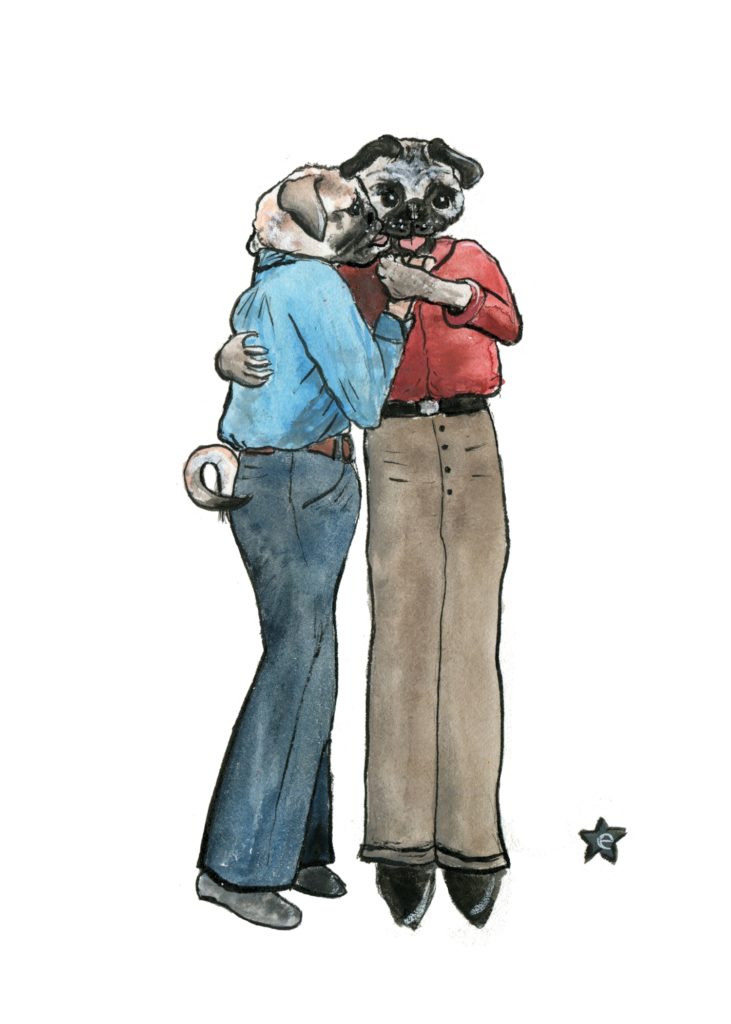 Pugsquisite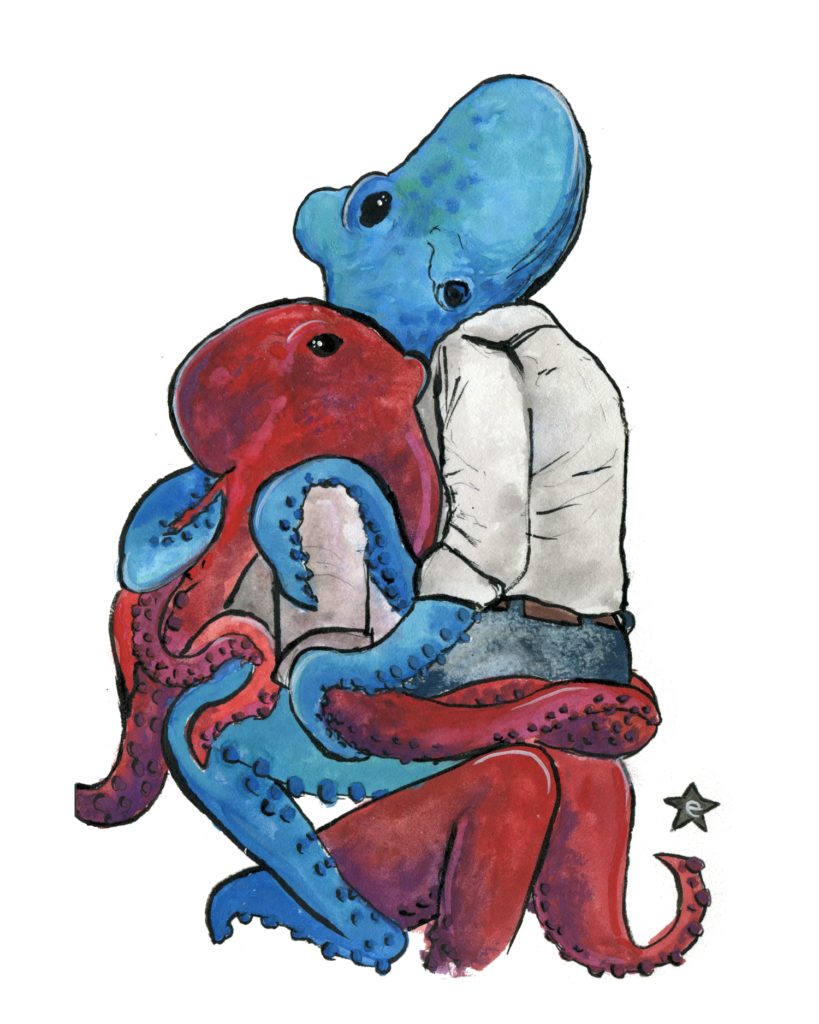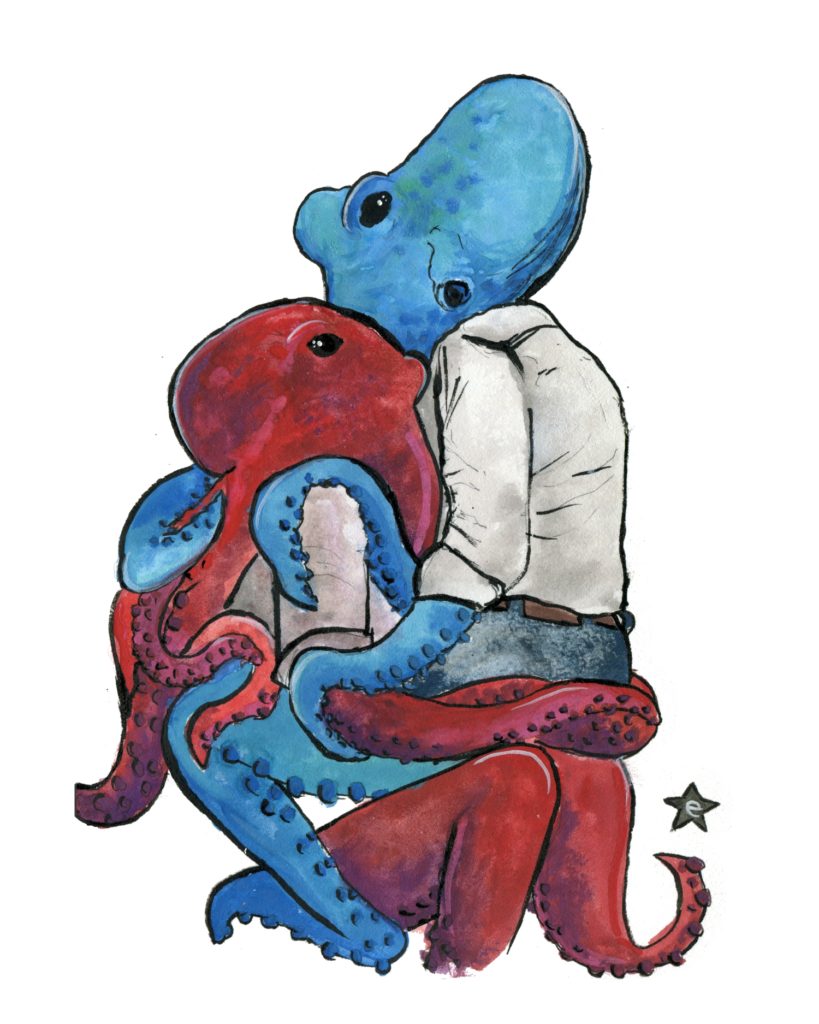 All Wrapped Up In You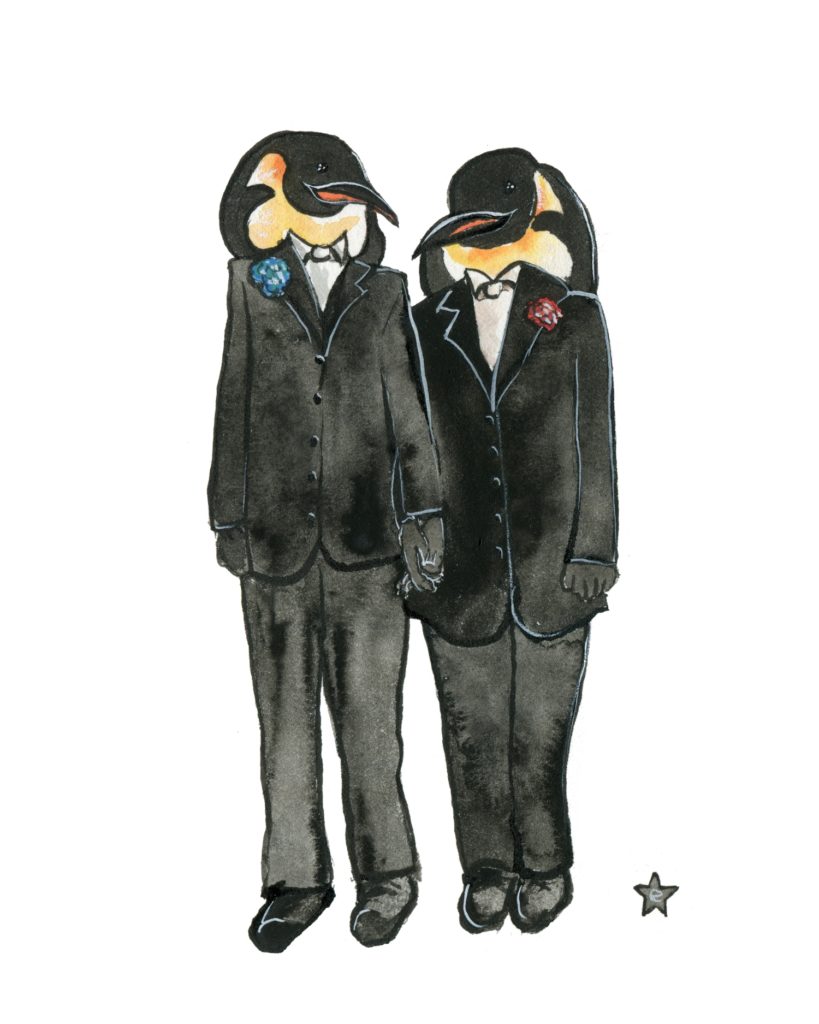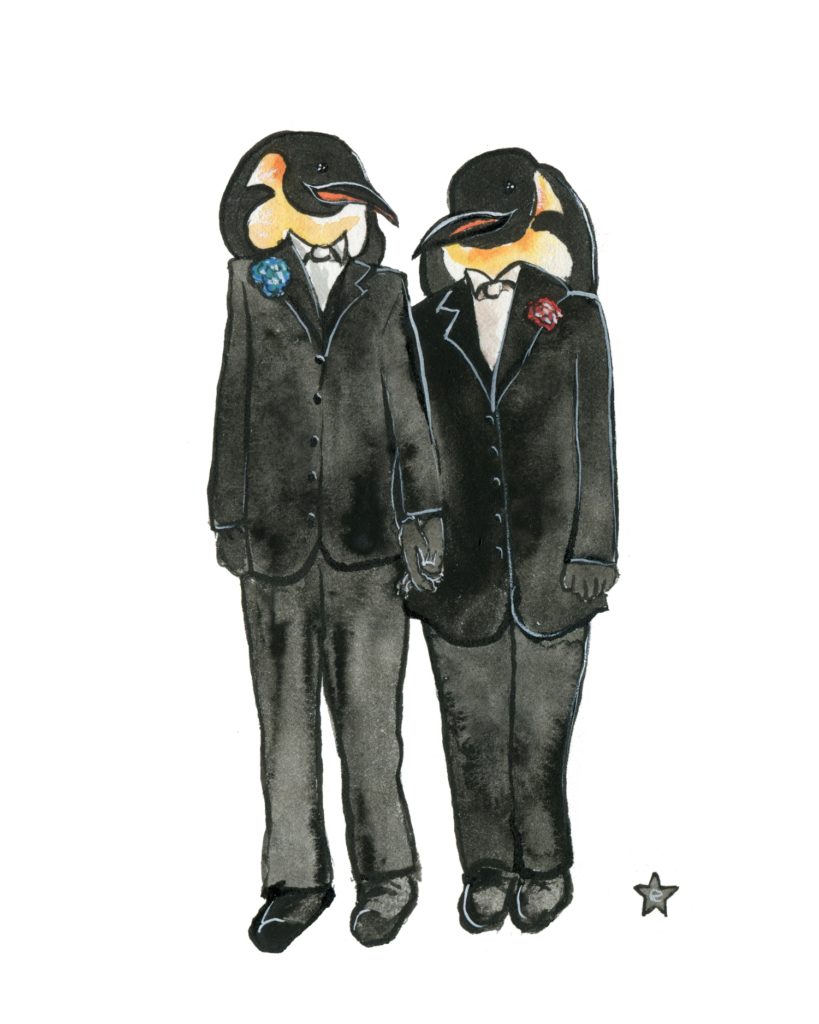 I flippin love you!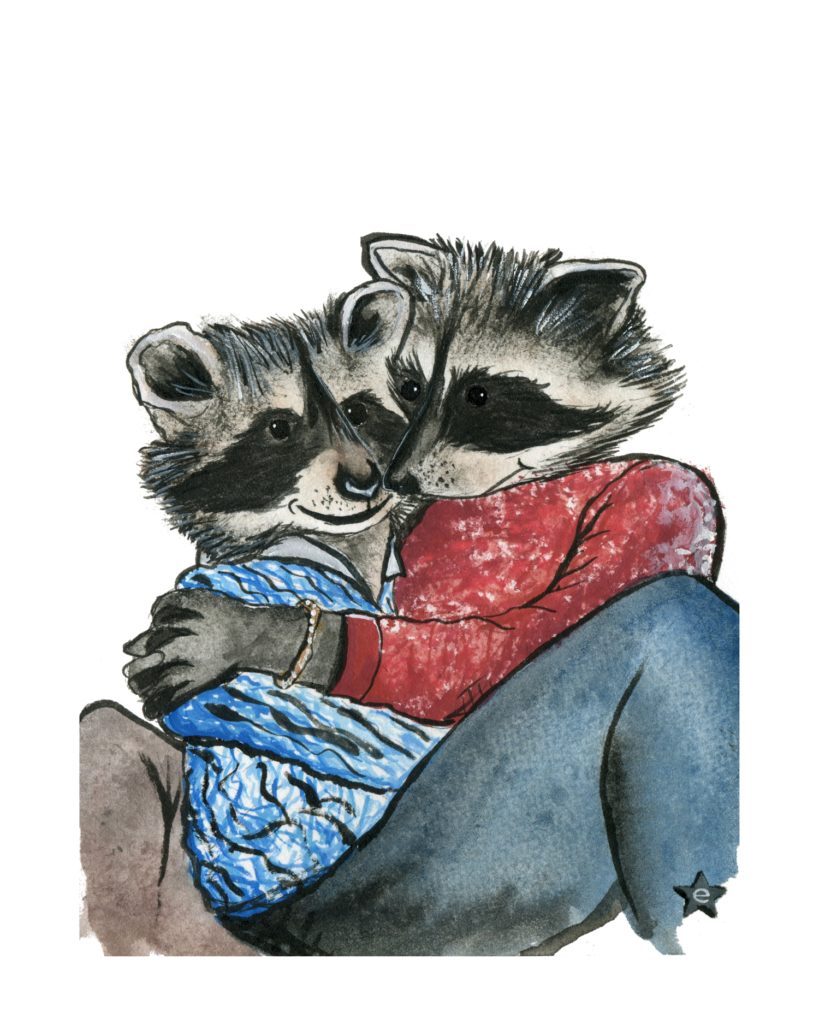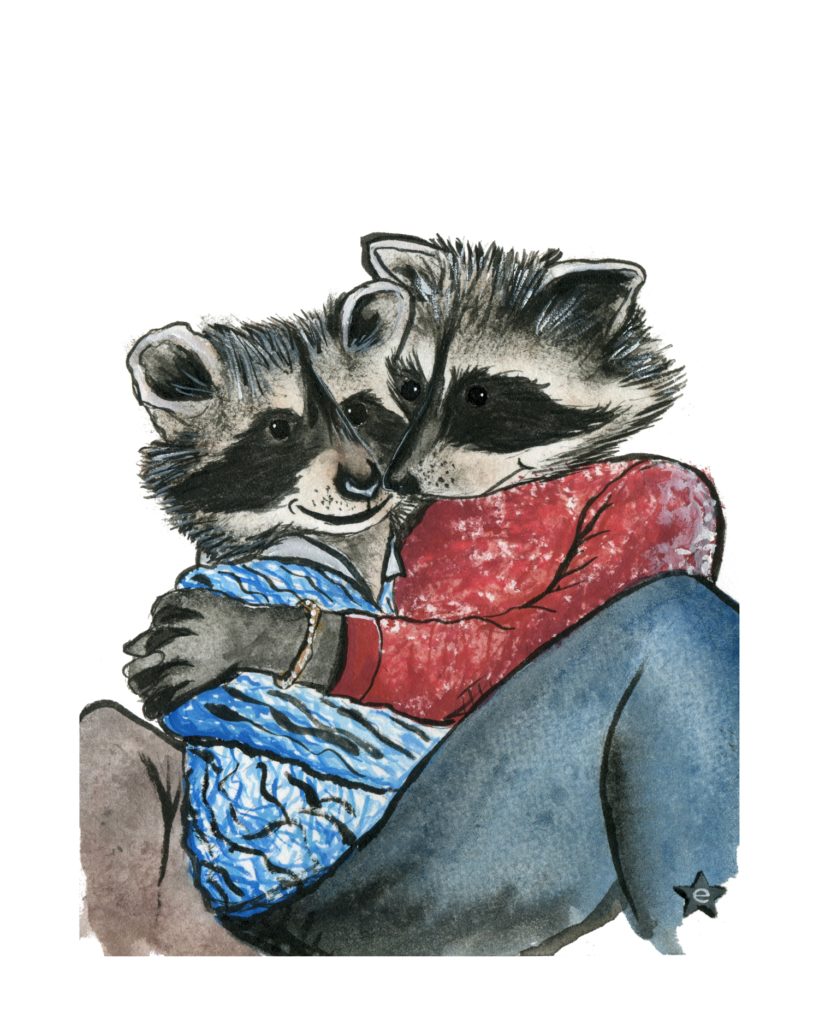 My Treasure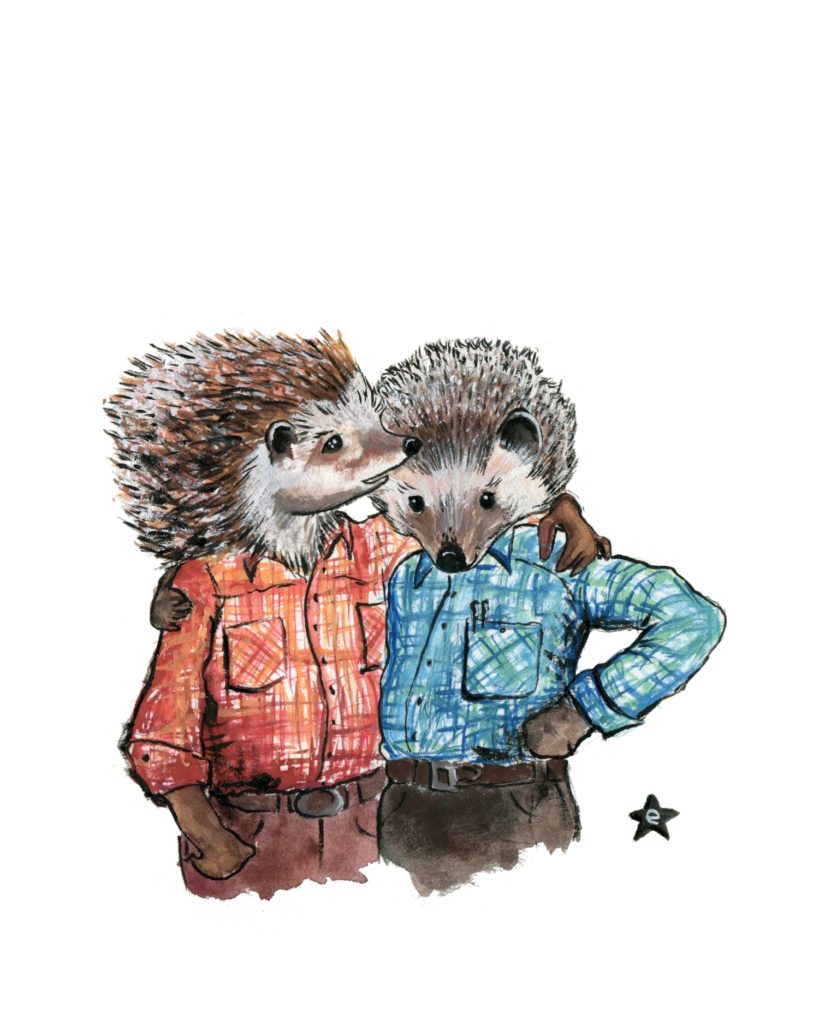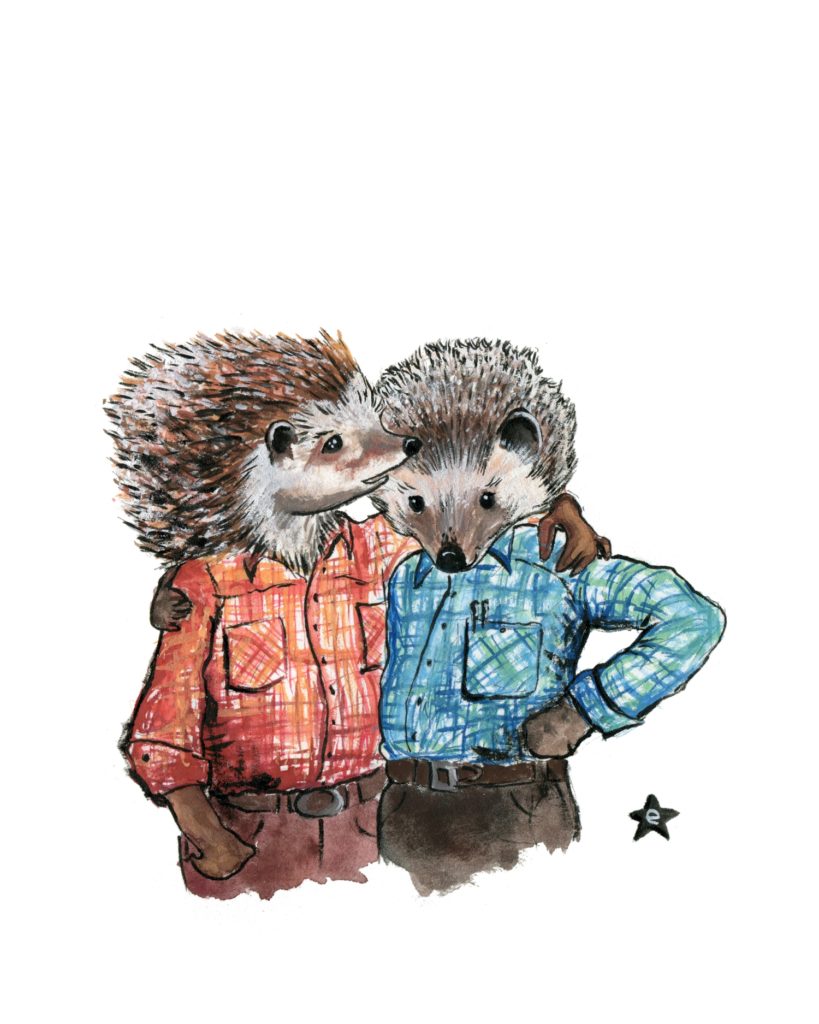 Quill You Be Mine?
---
If you like the words that I write or the art that I paint and you want me to create more, please buy something from my shop or support me on Patreon. Thank you.