Tranquil and detached, owls are quiet observers. They are mysterious creatures, deriving nobility from the same characteristics that give them an air of homeliness.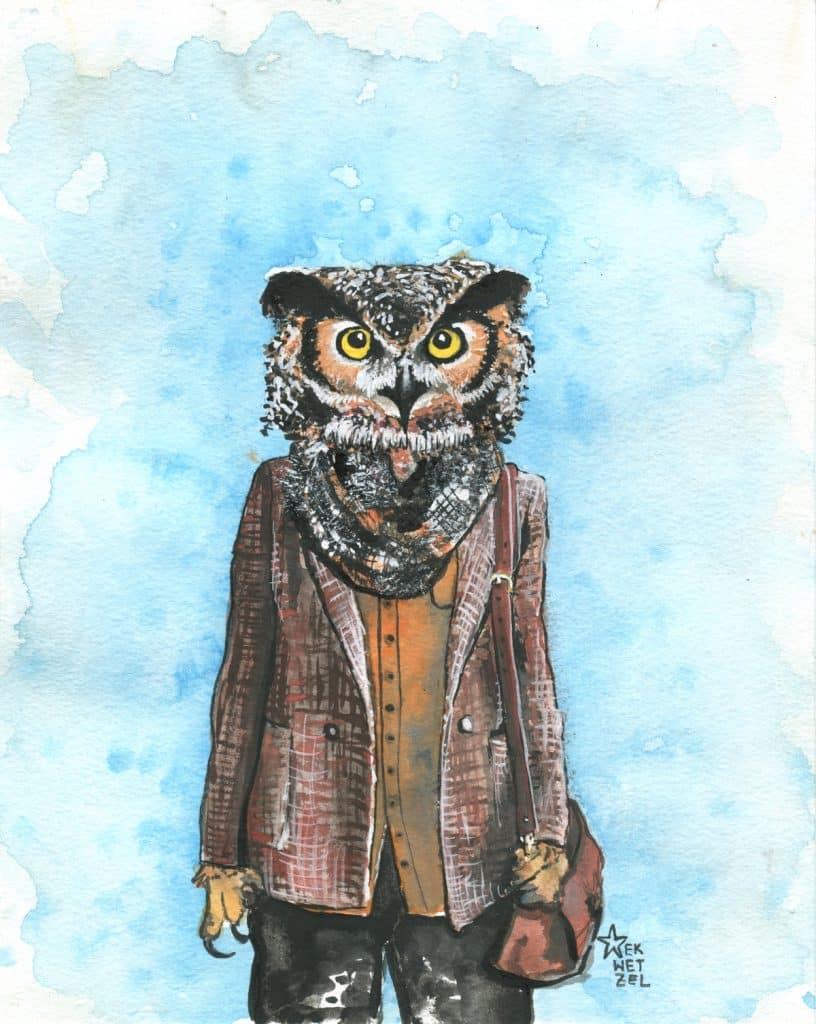 Today I would like to introduce you to Esther, the Owl Lady. This original watercolor painting is now available in my shop.
We use animals in our folklore as symbols of our personalities, spirits and struggles. Last year I launched a new, year-long project where I will focus intently on one animal each month, exploring the symbolism of that creature and the role it plays in the stories we tell.
All month, I will share facets of the archetype of the Owl in our culture, with lots of new paintings on my blog, and each of these original paintings will be available for purchase in my shop, as well!