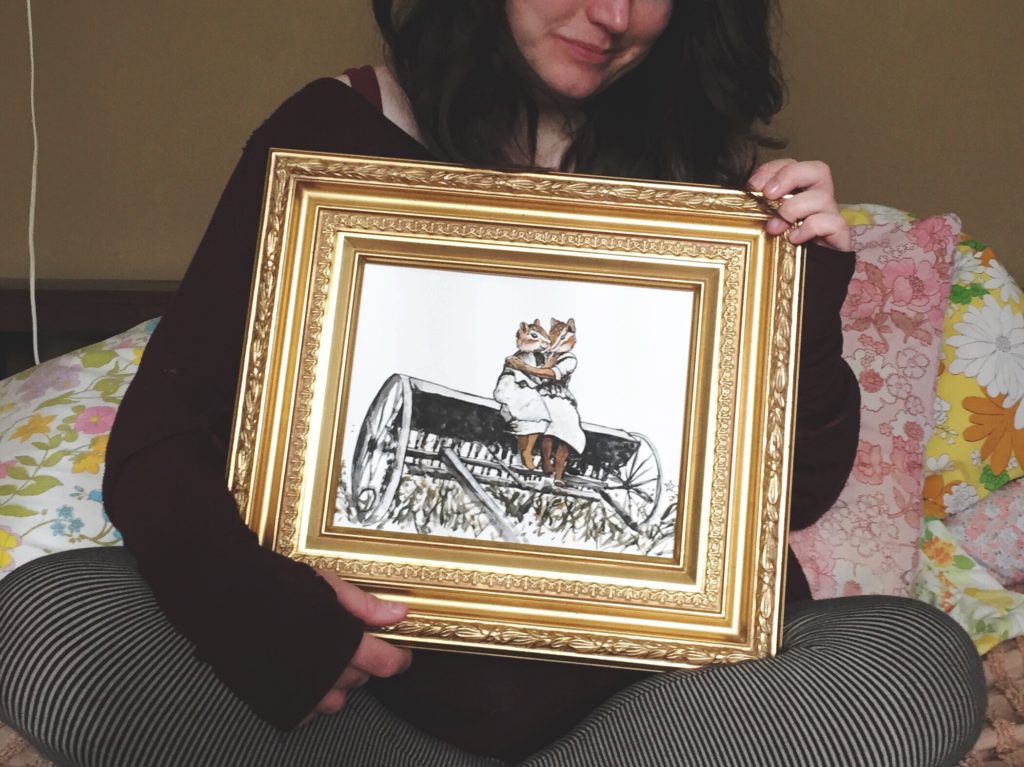 Just a couple weeks away is my first Valentine's Day as a single mom. Holidays can be a lonely time for lots of people, I know, but divorce can amplify loneliness, especially when it's fresh.
I keep wondering how I can show love to those around me, including those who have let me down. I don't have all the answers, but I do believe that kindness is its own kind of bravery.
Last year I released a series of nine Affectionate Animals for Valentines Day, and these images have been some of my most well received art prints all year. Mothers have encouraged their sons to pick one for their room. Sisters have bought one to commemorate their connection even though they now live far apart. And lovers, or friends of lovers, have purchased these couples to commemorate weddings and anniversaries.
Intimacy is something that we all need, no matter what our gender, orientation or lifestyle might look like. There is no reason to be afraid of love, and so many reasons to embrace it, whether it's romantic, platonic or simply an expression of grace.
I hope that this new series of affectionate animals will help you express what otherwise might defy language, namely: that you love someone and you are grateful that they love you back.
Purchase these original paintings in the Valentine Day section of my shop. Priced individually: $50-$150.