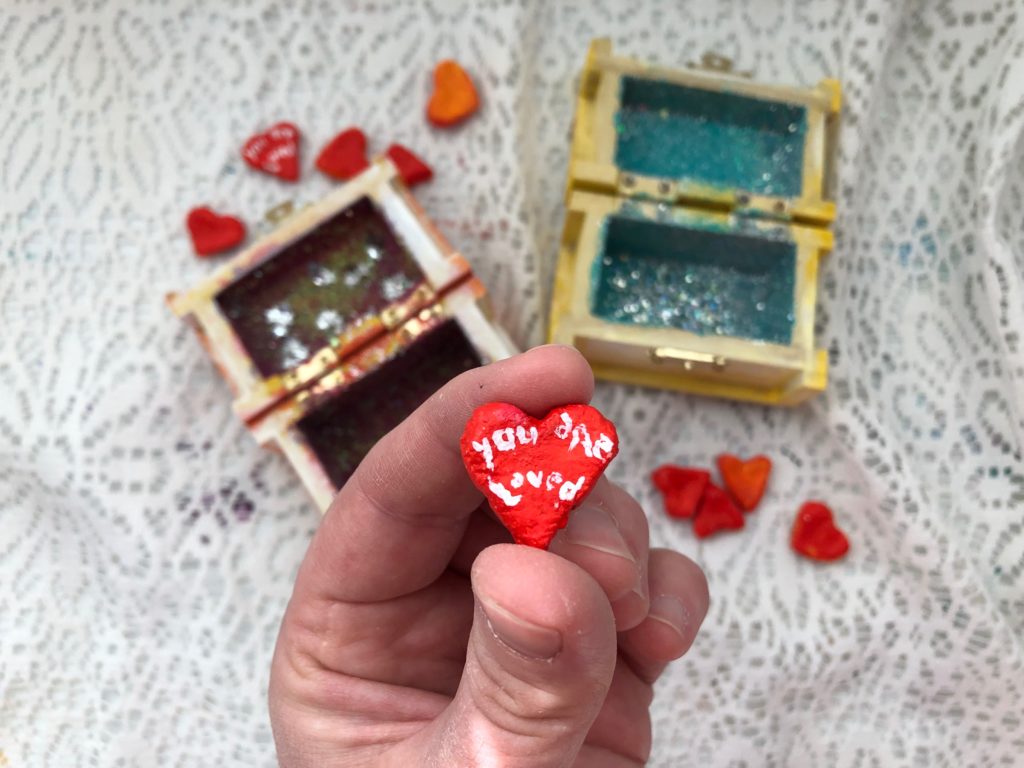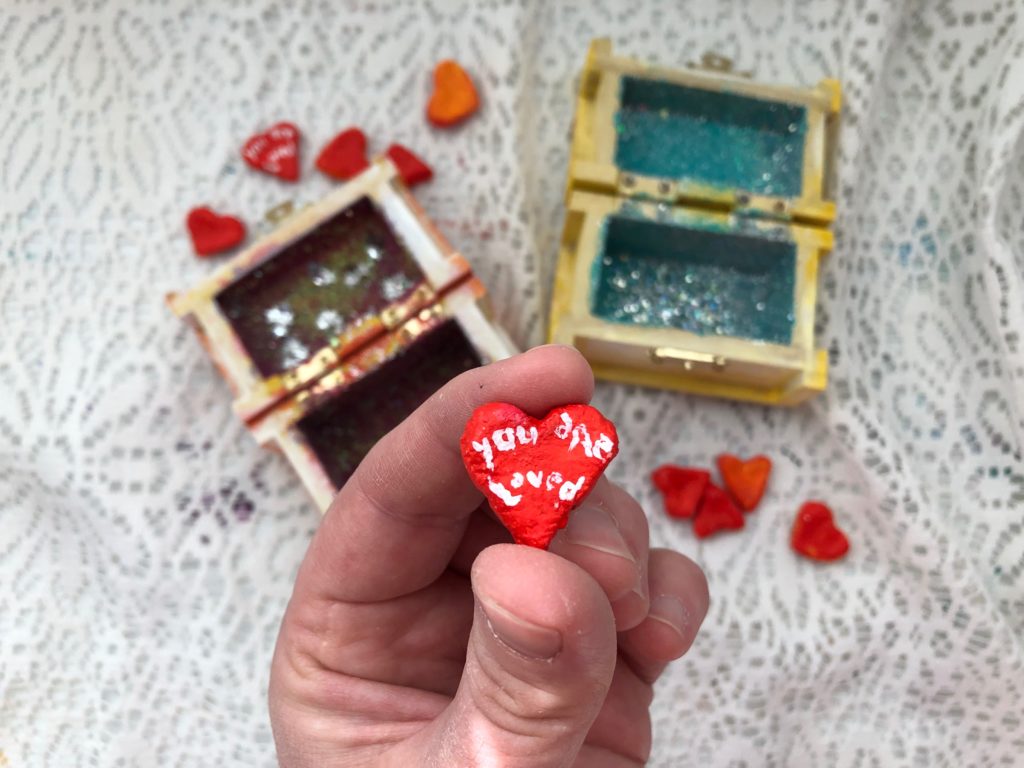 This week I am sending out 5 months worth of Happy Mail perks to Patreon subscribers at the $100 level.  These patrons also received an exclusive monthly art print ($50 level) and a monthly curiosity ($12 level). Here is a look inside their extra special goodie box packages!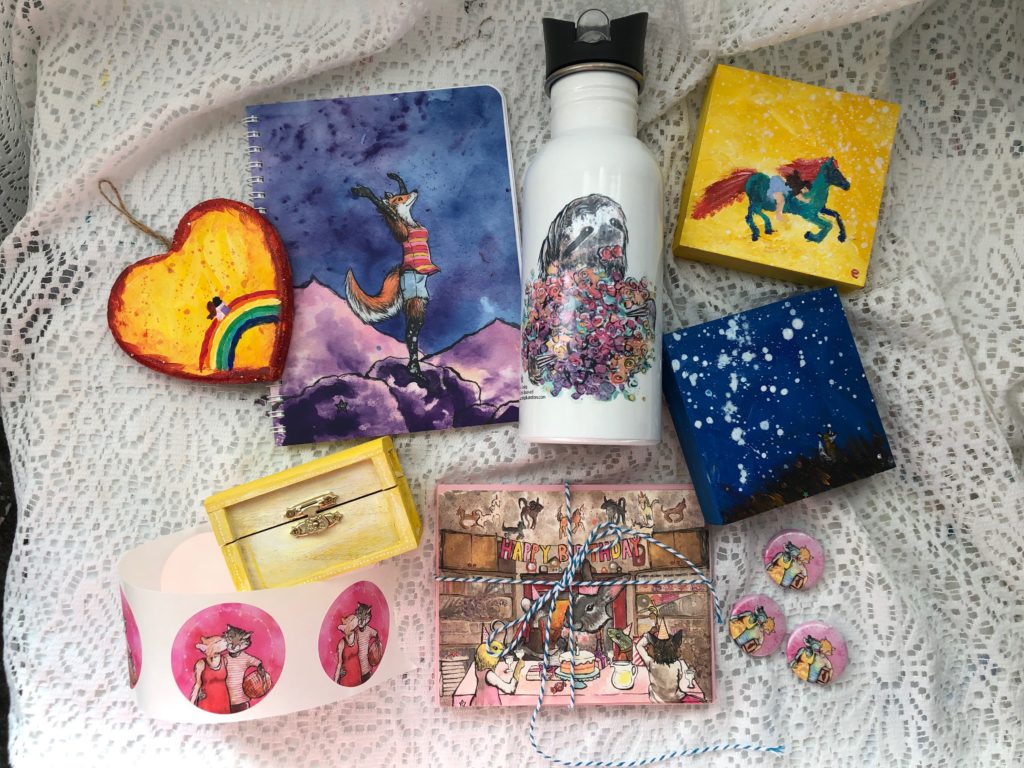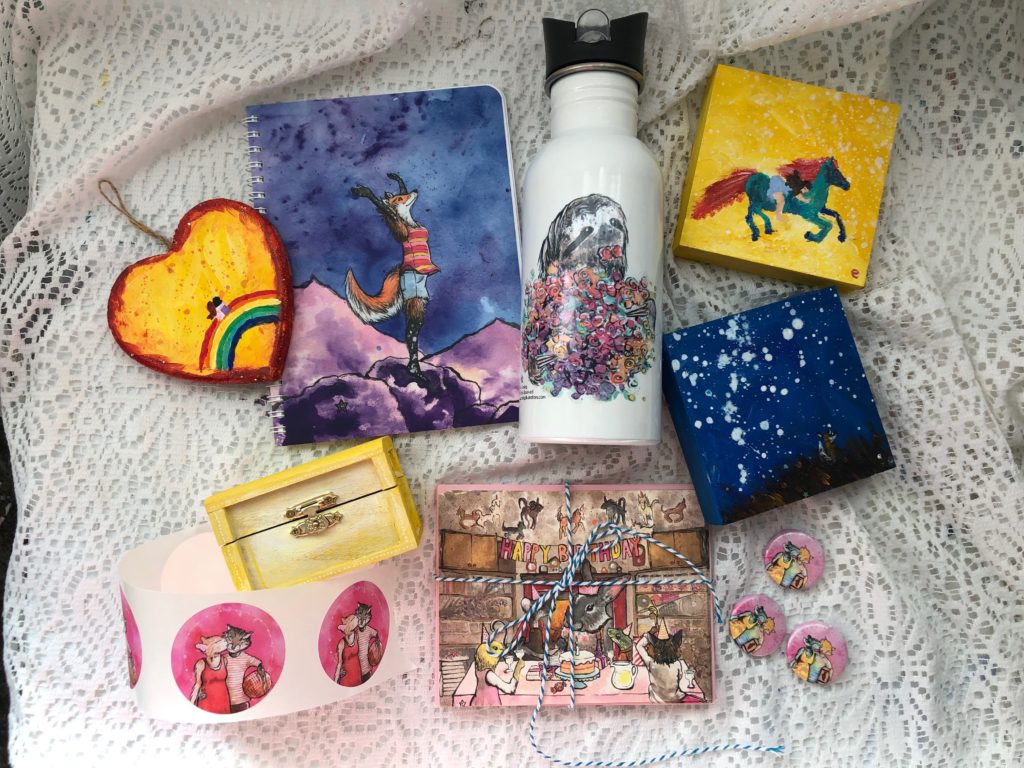 December's perk: a handmade ornament & a painted chest with handmade clay hearts.
January's perk: one of my first acryllic and wood paintings
February's perk: sloth waterbottle
March's perk: a fox notebook + a 6pack of happy birthday cards
April's perk: a felted art interpretation of my art by Rachael Anita
Plus I threw in a few extras stickers and buttons for fun.
May's perk will be a signed copy of my first children's book, Coco and Olive: The Color of Love. The book will launch later this month. Stay tuned for more details or sign up for my Patreon today to secure your signed copy and special perks!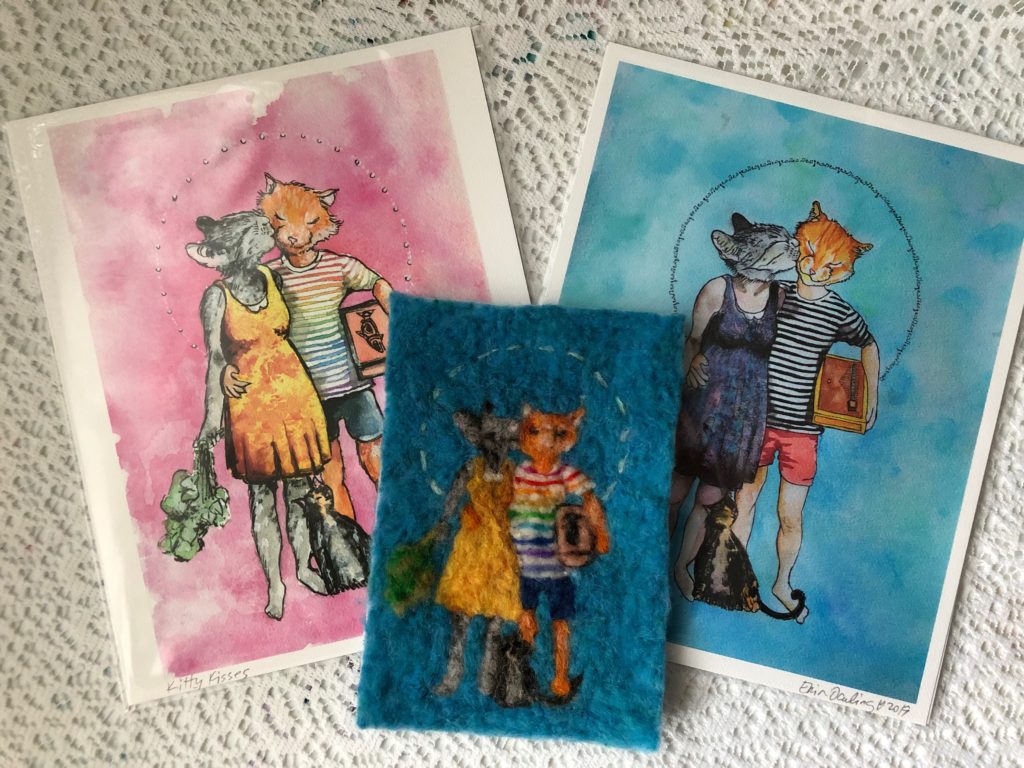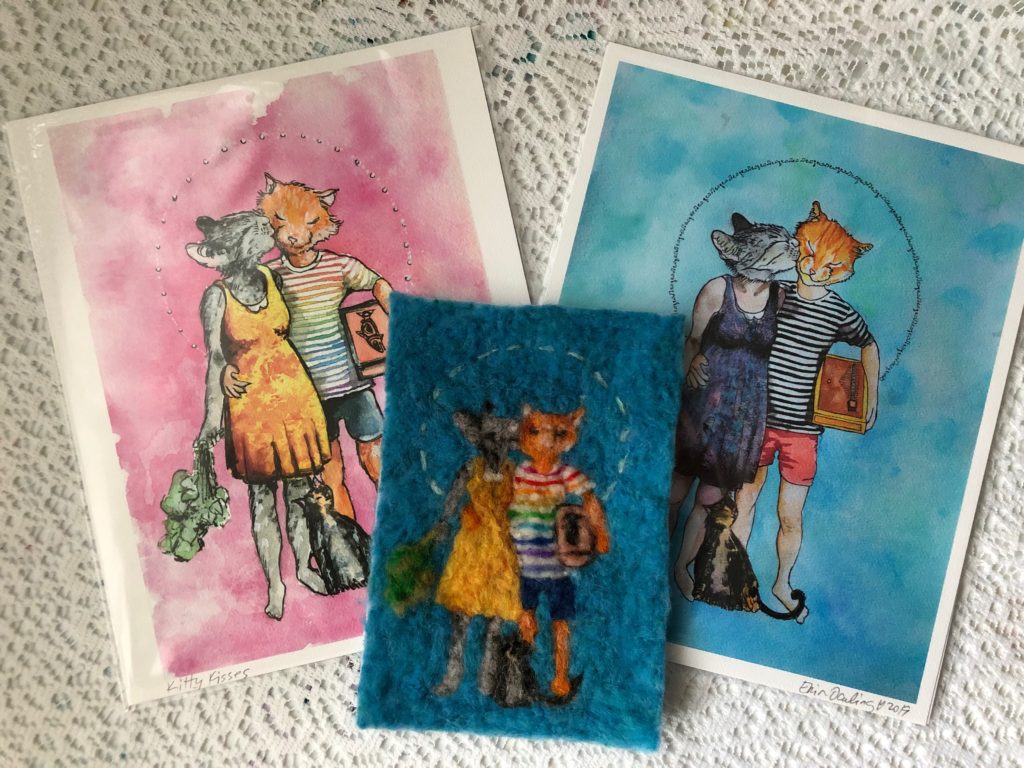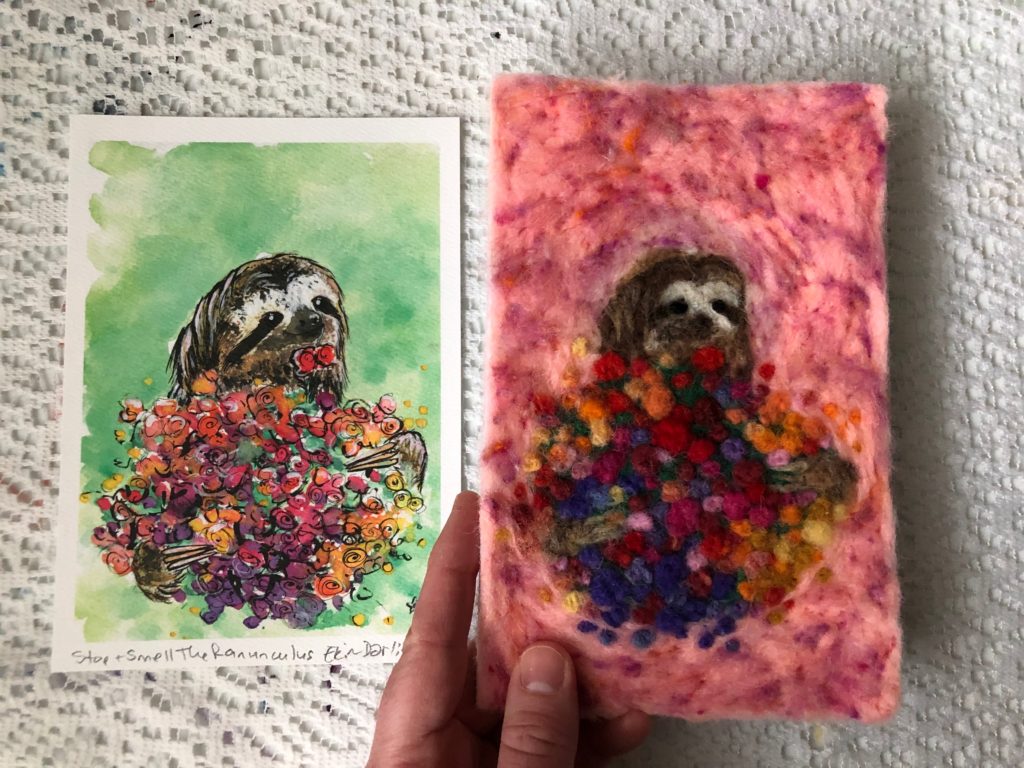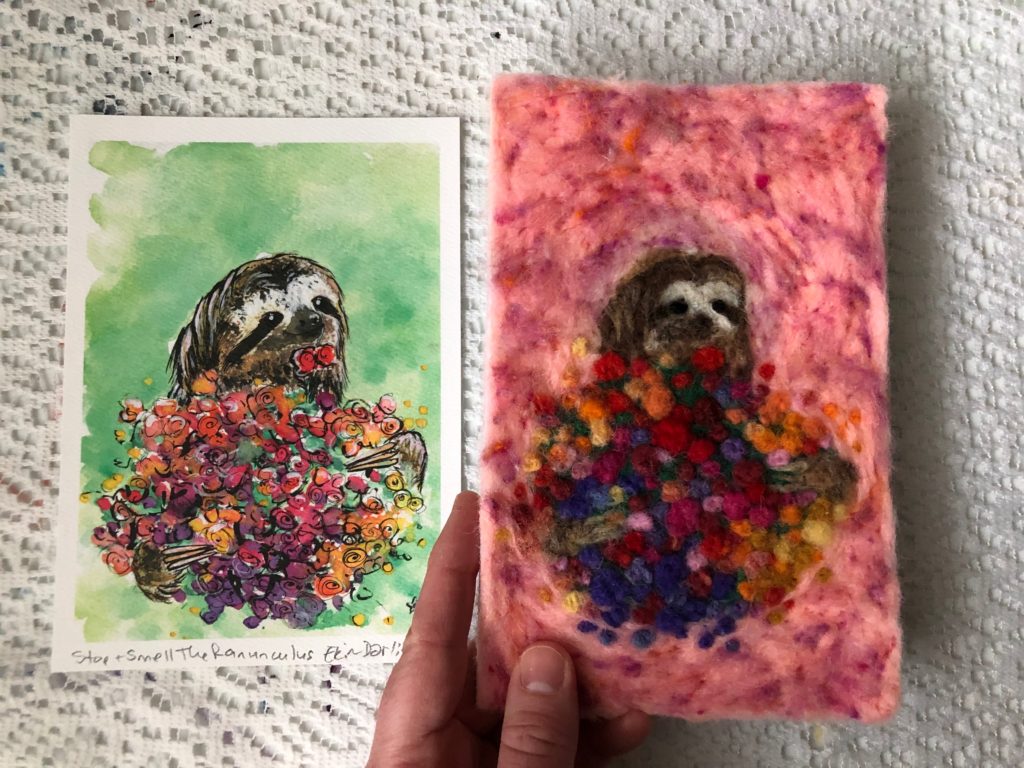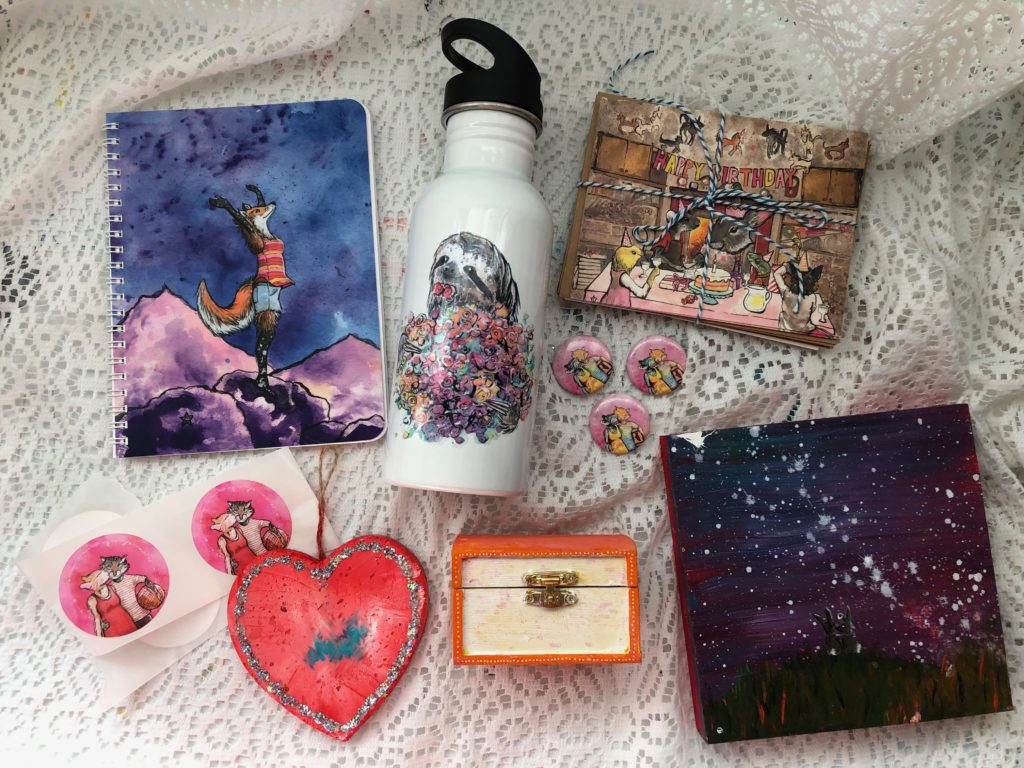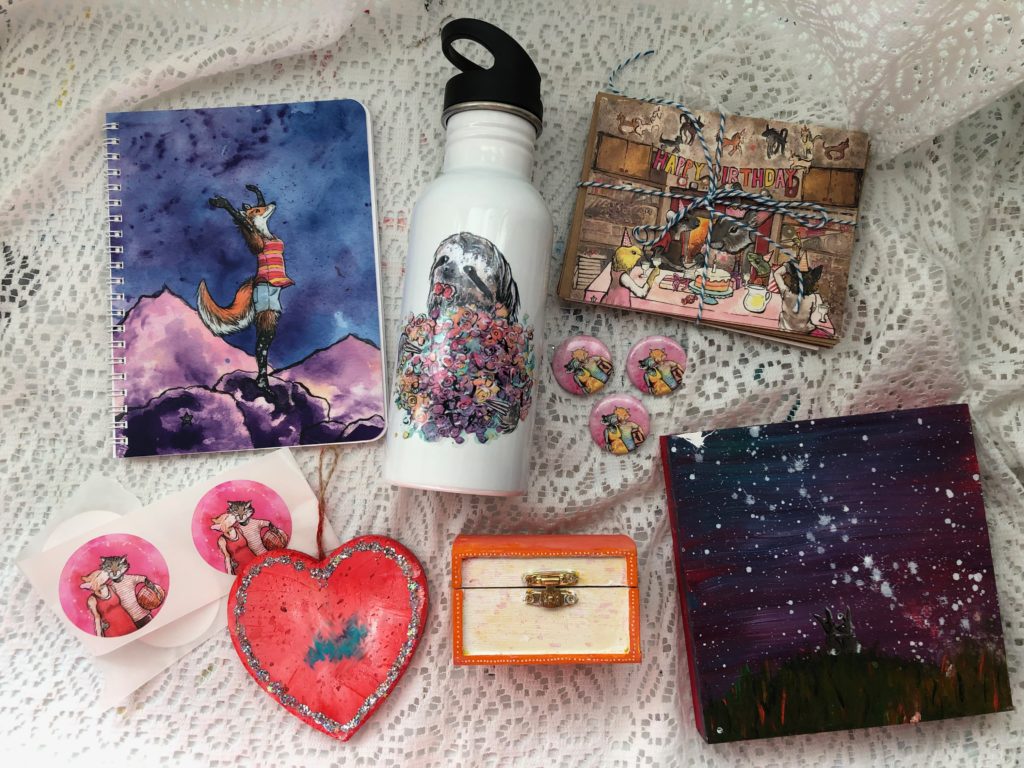 ---
If you like the words that I write or the art that I paint and you want me to create more, please buy something from my shop and support me on Patreon. Thank you.