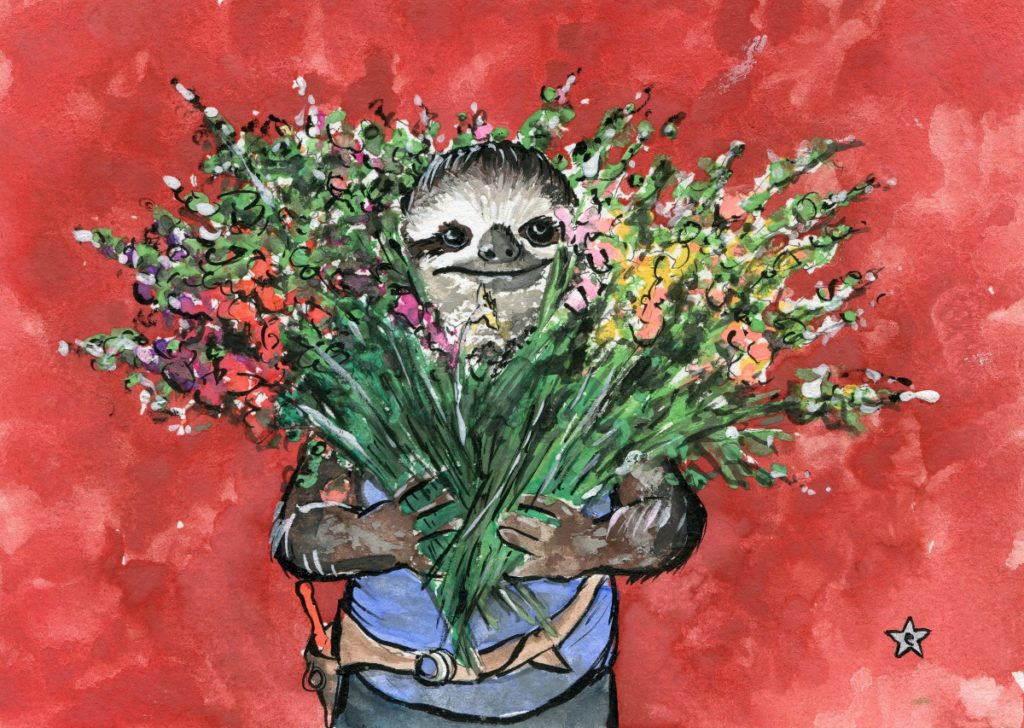 This winter I started meditating regularly. You would think it's a practice of slowness, but my mind is naturally so busy that even in meditation I feel busy, wandering, mind unraveling and winding up and unspooling again and again. I tend to be so busy, so active, constantly picking and prodding each experiece and thought to analyze it and weigh it and understand it. But, over time, meditation has helped me to slow down, to just "be" more, to cultivate a light inside of me burried deep within. This essence of "being" has been growing under the surface… or at least my awareness of it has.
Now it's the first day of Spring and my heart is blooming.
Here are six new paintings, featuring sloths, the embodiment of blissful slowness. I know I need to embrace the joy of "stopping to smell the flowers" more often. I hope this new art helps to create a moment of peace and bliss for you, as well.