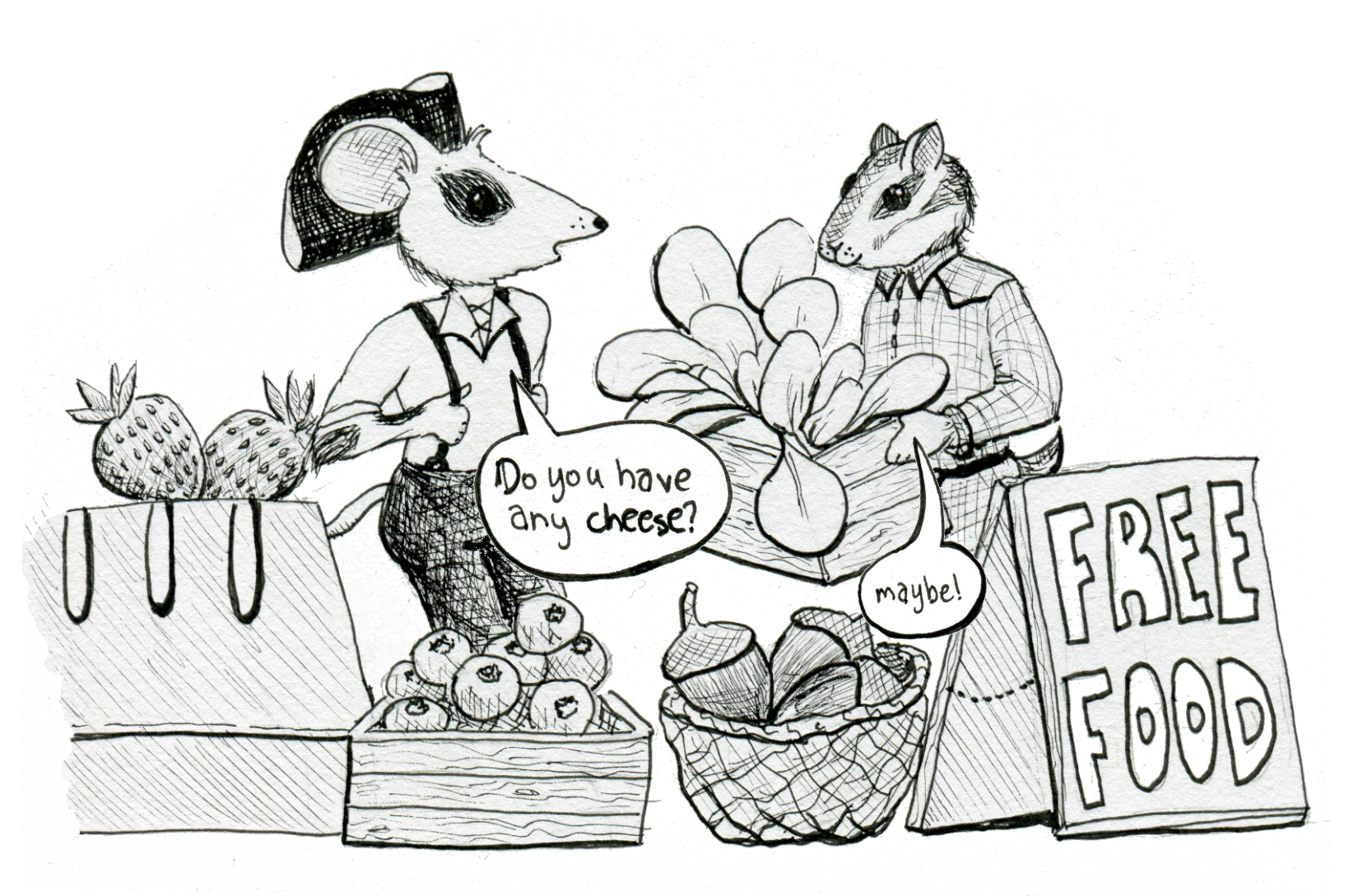 Calico Jill and the Search for Cheese – Chapter 3
If you've been following along with Calico Jill's adventures, you will know that she spent many months at sea before making port in a city, in search of cheese. She searched. And she searched. And at this juncture of her adventure, she happens upon Dana the chipmunk, a little gardener who has produced so much food on his little plot of land that he wants to share it with others.
Here are a few extra tid bits about Dana the Chipmunk:
He loves getting a bundle of warm peanuts and watching theater in the park.
His favorite season is summer.
He and his husband, Bobby, live at the top of the tallest sycamore in town.
Dana loves to support the local flower merchants.
He will fill his basket up on market day with pretty petals and flower crowns, and then give them away to the little children he meets on his way home.
Rainy days are hardest for Dana, but that's when Bobby tucks him into bed with warm quilts and brings him hot cocoa to keep him warm inside and out.
How To Read The Story
This month there are several ways to access Calico Jill's story…
Get a free physical copy at one of my pick up locations.
Read the story on Patreon.
Follow the adventure on tumblr.
Stay tuned! The next update will come out on September 1st!