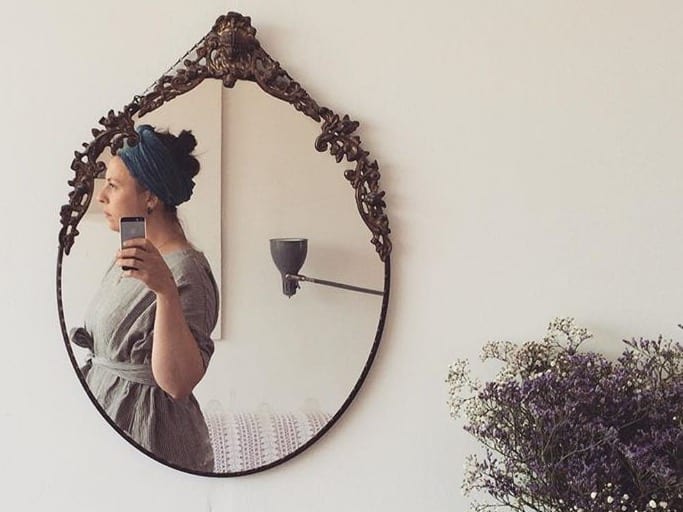 Almost every creative person I know has wrestled with discouragement brought on when something born out of their heart and imagination—something that felt personal and original—was found reproduced by others who had no attachment to the idea beyond its "pretty effect."
But complaining about plagiarism can have a negative impact on your brand and is thought to be petty. So the best artists I know focus on two alternatives: creative practices and collaboration.
The practices I find most useful are:
Make art with your kids. When I paint with Phoebe (age 5), it helps me loosen up, try different things and have fun. The joy on her face when I bring something from her imagination to life makes me feel like I can do pretty much anything.
Build community with other artists. I correspond daily with several creative friends. We share progress pics of things we're working on and ask for feedback. We geek out with each other over news when a shop picks up a wholesale order or a magazine does a feature on us. Being in community helps me feel apart of something bigger than myself.
Expose yourself to new artists. I go back time and again to Tacoma's Museum of Glass where resident glass blowers make new work in front of a live audience. Even if you don't have easy access to local galleries or museums, there are so many ways to discover new artists. Social networking sites are rife with creative work. Print magazines and library books are full of masterful fine art.
Give your art away. Make art for people you love and surprise them with it. Host giveaways to share your work with fans who might not be able to otherwise afford it. I love having reproductions of my work available, because it makes it effortless to donate whenever I am aware of a charity in need. When I am generous with where my art is going, my muses seem to be more generous with me, as well.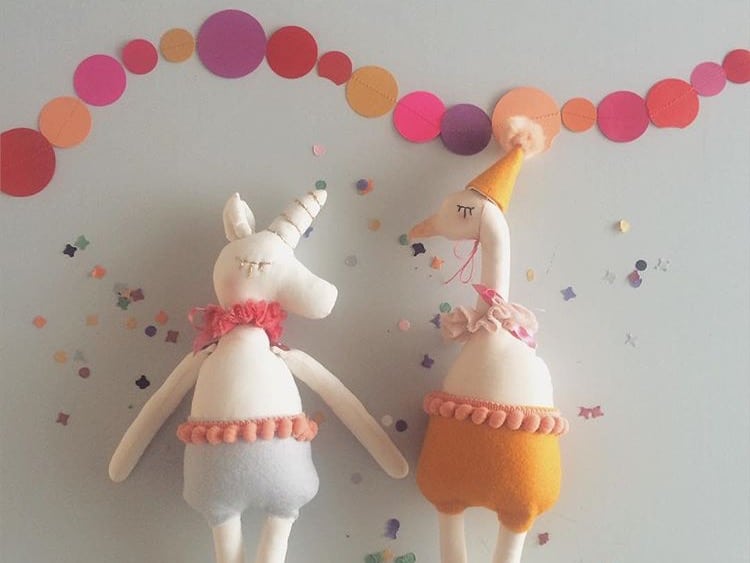 The other sure-fire way to avoid falling into a pit of despair over copycats is to collaborate with other artists who inspire you. Sophia Smeekens from Studio Escargot is one of my favorites. She is a Dutch dollmaker who creates enchanting heirloom dolls. Sophia explains her struggle against such frustrations.
When someone copies my work, it is as if they take something for granted, something that we are so grateful for and at the same time fight for every day. For me, art is like breathing. Even though making a living as an artist is difficult, I love it. I can't imagine living any other way.
Artists don't want to waste energy fighting. We just want to keep making. So that's what Sophia and I did.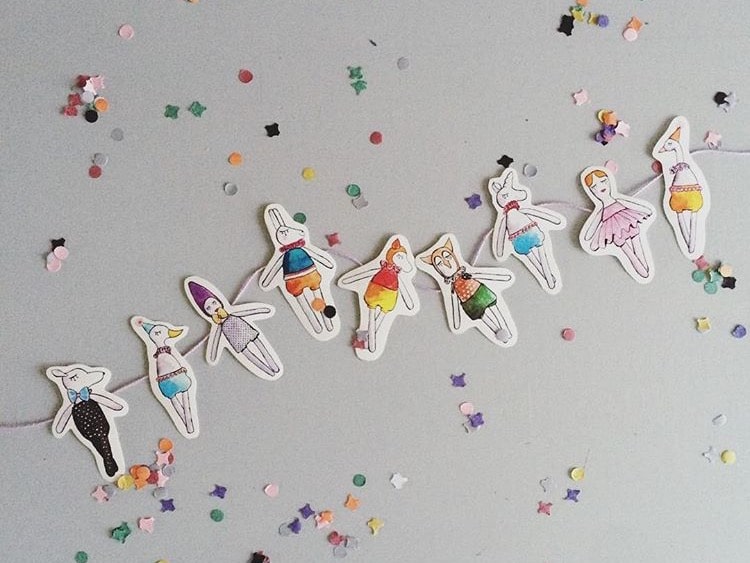 Today we are launching a collaborative project: I illustrated Sophia's one-of-a-kind characters! There are twelve separate figures, and you can buy them from me as art prints, or you can buy them in the Studio Escargot shop as a garland.
Thank you for supporting our hard work, our families, and our imaginations!
And, if we inspire you to create anything, let us know. We'd love to see it!