Can't a girl dream about the things she would buy for her home if she had infinite resources?  This one does!  I'd like to share with you some of my favorite finds, as of late.
METAL LEAF HANGING LIGHT
from Overstock.com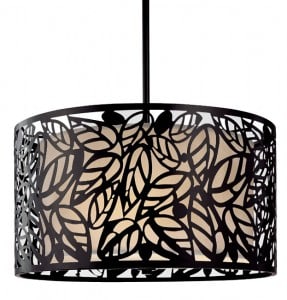 In a sea of Tiffany lamps arranged in varying degrees of predicable monotony, this simple metal lamp stood out to me.  It adds detail and class without being kitschy.  I'd prefer it if there was a design on it other than leaves (I've not a big leaf person), but the idea of the lamp really grabs me.  I love how it strikes me as a unique lamp, even though the concept is so simple and unobtrusive.
ART DECO WALLPAPER
from Bradbury & Bradbury Art Wallpaper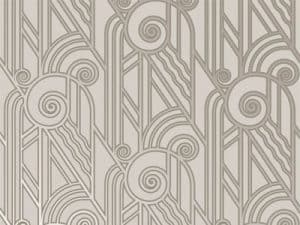 I like this wallpaper because it embodies what are era pictures when we think of the 1920s.  When I showed it to Mr. Wetzel, I knew he'd like it because it goes hand in hand with the designs found in the Bioshock video game.  Bradbury & Bradbury has several different wallpaper choices, but this one is my favorite because it has an intricate design, the colors are rich and classic, but the hue is muted and understated.
LITTLE FIELD OF FLOWERS
from PlushPod
rug by Nanimarquina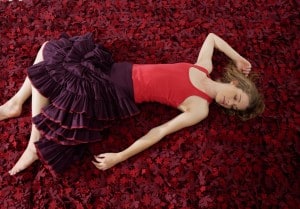 If I had a million dollars, I would buy this rug.  Since we're talking about imaginary money, I might as well say that if I had any amount of imaginary money that would cover the cost of this rug, I would purchase it.  I have been enthralled with this piece of art for years.  I love the idea of burying my toes n a field of Beatles-esque red flowers.  The rug is so playful, so romantic, so enticing.  Nanimarquina, if you want me to review your product (free of charge, of course) I'd be happy to give you free advertising on my blog for a year!
By ekwetzel
2010-03-29